So you went to a holiday party and indulged in unhealthy foods? Feeling guilty about it? Well, do better next time and follow the fitness advice shared by Instagram fitness sensation Chloe Madeley. She believes that you can indulge during the holidays given you prepare for it beforehand. She also has some useful advice for people who are hung over and has shared how you can go about starting a healthy diet plan. Read it all right here!!
Letting Go
The diva has revealed that she lets go of her reigns over Christmas by not doing any exercise and diet from Christmas Eve till the Boxing Day. She says that staying fit despite the break isn't a tough task.
Stay Committed
The key to ensuring that you stay fit despite the break you need is to know when to give your 100 percent. The sister of Tom Henshaw gives her 100 percent when a holiday is coming up or a photoshoot is near. During such times, you cannot skip the gym even once.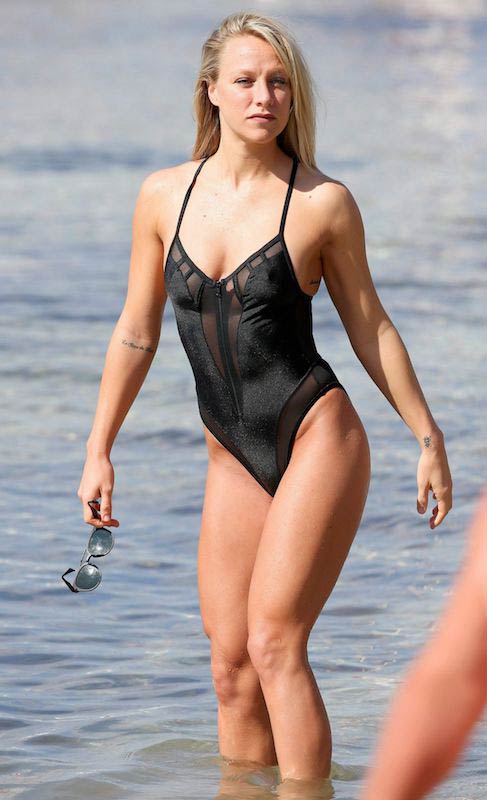 The Dilemma
Madeley says that there comes a time during the holiday parties when all your loved ones ask you to indulge a little and you need to have control. You can even get fed up at such time. So a smart idea would be to satiate a little while knowing that you can compensate for it or change your body again post the holidays if you stay dedicated. She is adamant that diet and exercise shouldn't get in the way of enjoying a celebratory family holiday dinner.
The Strict Plan
When talking exclusively to OK! Online, the sister of Dan Henshaw shared that she follows a strict diet plan in the weeks that lead up to a special day. It allows her not to miss the wonderful drinks or food on that day. She also trains hard for 6 days a week and does something celebratory with her family on the seventh day. You have to find that balance too and it might take time.
Don't Train When Hung-over
James Haskell's girlfriend suggests that you shouldn't do any training when you are hung over as your body will be dehydrated and the muscles would respond badly. Your muscles are 70 percent water and you can get injured badly if you train without being hydrated. If you are adamant about exercising, you can go for a walk. It will help you burn off the extra calories and you will not feel too sluggish.
How Weight Training Changed Her Life?
The personal trainer admits that working out, especially weight training helped her to get through a tough phase in life. When she was considerably younger, she adopted some bad habits and was involved in a much controversial drunk driving case. At that time, her ex-boyfriend, Danny Young who is an actor-turned-personal trainer told her to try extreme exercise and weight training.
It was an empowering experience for her and it helped her to get total control over the life. Eight months later, Chloe qualified as a personal trainer and started a blog that sold supplements and now, she has two awesome apps too. She loves her muscles not only because they help her look and feel amazing but also because weight training saved her.
How to Go About Starting a Healthy Diet Routine?
The daughter of Richard Madeley has also shared 4 simple steps with her fans. It will help you with starting a healthy diet routine. It's explained over here:
1st Step
You should swap the junk food and already prepared meals with natural, clean and one ingredient foods. You can go for fish, chicken, eggs, nuts, vegetables, oats, rice, etc. Clean foods are calorie dense which means that you can eat more of them and worry less. If you want to change your body, it's vital to have a clean diet. A clean diet allows you to let your body use clean foods as fuel for general health and activity.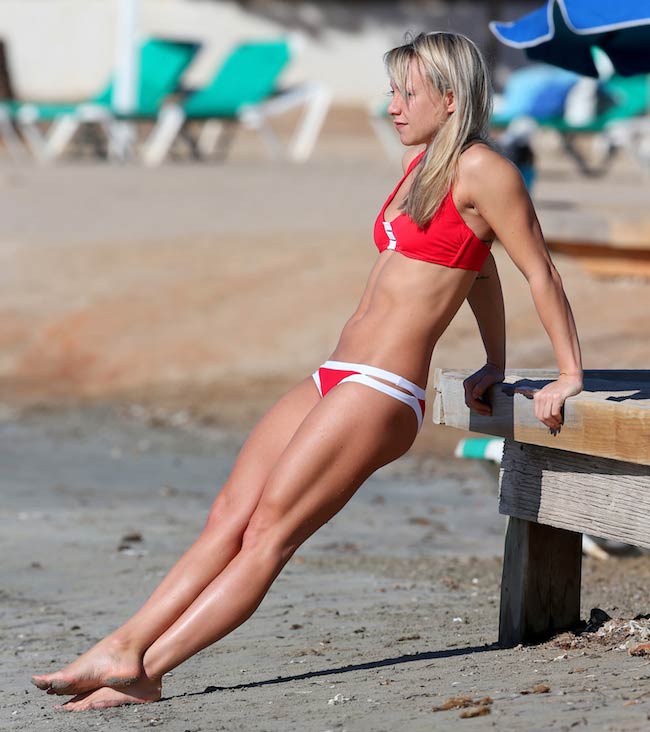 2nd Step
The next step involves keeping a track of calories in and calories out. You can keep the count of calories in low, by reducing the portion sizes, believes the freelance journalist. You don't need to make them tiny but you should refrain from making them massive. You can also use a mobile app to track the calorie intake and a number of calories you burn in a day.
3rd Step
In this step, the Manchester-born wants you to start thinking about the macronutrients. There are three key nutrients that your body needs for overall health and survival, namely carbs, fats, and protein. You can start having more protein by having foods like fish, chicken, and lean mince. You can increase the carb intake by having more oats, rice, sweet potatoes during breakfasts and pre or post workout snacks. Fats can be eaten in the form of eggs, avocado or nuts on a daily basis.
4th Step
The daughter of Judy Finnigan thinks the last step is to balance, reports Daily Mail. You can learn it only from experience. You should understand that a healthy diet is a lifestyle change that needs to be adapted constantly to see the results. Dipping in and out of it would do you no good. But that does not mean that you cannot indulge sometimes. If you have been committed to fitness for the entire week, having a drink on Sunday or enjoying a slice of cake is completely okay. Be sure to know your indulgence limits and stick to them.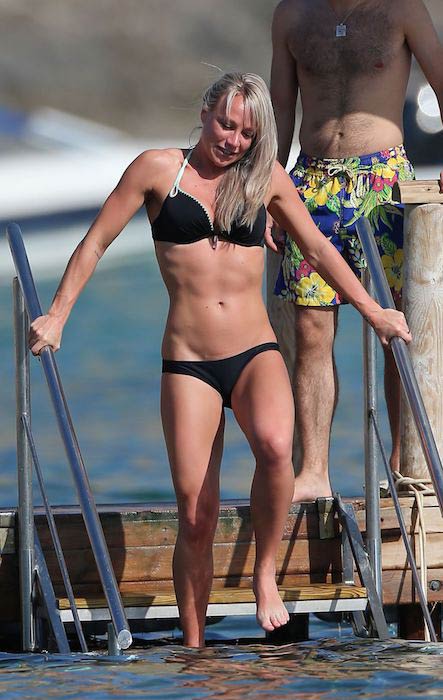 Be Happy
The last bit of advice shared by the stunning model is that happy is the twin sister of healthy. So, you should try to be happy whenever you can if you wish to attain great health.
Did you like Chloe Madeley's fitness advice for Christmas season? If so, you can constantly learn from her new tips by following her on Twitter and Instagram.