One of the bravest things you can do as a college student is to combine employment and academics. The benefits of getting a part-time job as you continue your studies include opportunities to gain experience and earn money. However, life as a working student is often fast-paced and stressful. Therefore, experts advise students to explore flexible study alternatives like online learning. Here are some tips on how to make juggling academics and employment work for you.
1. Choose the Job Carefully
Whether to get a part-time job while in college or not should be founded on research and understanding. As a college student, your primary duty is to study. So, your work options will likely be limited as a student. However, there are still some decent ones around you to consider.
As you search for your part-time work options, consider the proximity of your workplace to your college. You don't want to travel long distances and waste valuable time between your job and class. Also, consider the flexibility of your working hours. Finally, you want a job that will not affect your academics adversely. Remember, you will still have coursework to finalize and exams to prepare for.
As you consider jobs, also ask about the pay. While part-time jobs may not pay much at this level, you should maximize your earnings. You are already putting yourself under pressure by combining employment and academics. Therefore, getting the most, you can, from your chosen job, is best. 
It would help to consider whether the job requirements are clearly outlined and comfortable. You don't want to work at a place where goalposts are constantly shifting. If possible, choose a job related to your major or career interest. Don't worry about assignments — you can easily order help from a custom paper writer online. 
2. Consider an Online Study Program
The demands of combining work and in-person learning may be too much for some students. It may be a good idea to consider distance learning options. These programs are top-rated among working students because of the flexibility they allow. Students can organize their study schedules around their work and personal commitments.
In other words, studying online can save time for work while using the latest technologies to remain in contact with your peers and instructors. However, students who choose online learning will need to stay motivated and organized, given most programs' unstructured nature. Therefore, there will be times when you will need to buy coursework from academic writing sites online.
3. Talk to Your Employer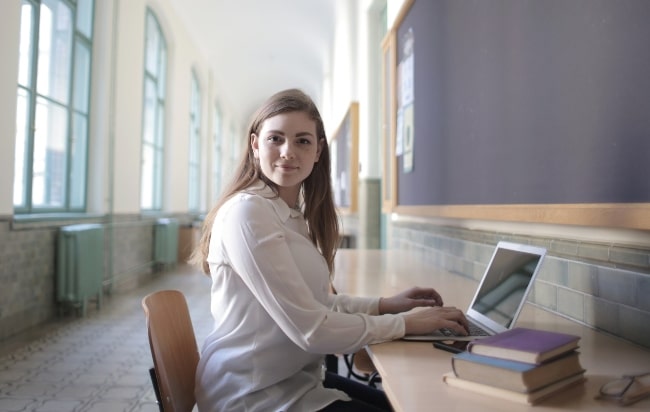 Communication with your employer is vital to succeeding as you juggle school and work. Make sure to get your employer on board with your system and explain the challenges you may face and the support you may need at work. Most companies have policies to help employees combine work and study.
Many organizations support professional development and have policies to allow workers to grow academically. Talk to your employer or supervisor to see whether there are ways to revise your work schedule to accommodate your academic commitments. Some employers may even contribute to employees' study costs. 
Even if the company does not have formal flexible working alternatives, there is no harm in letting your manager know that you are dealing with work and academics. Such communication will be handy when you ask for time to deal with a last-minute revision. If needed, get help with assignments from a website like masterpapers.com.
4. Anticipate Challenges
There is no hiding the fact that combining work and school is challenging. Even the most organized and talented students struggle to keep up with the different roles and may need support from time to time. Of course, there are many benefits to getting a part-time job while in college. However, you need to anticipate hiccups and prepare mitigation appropriately. For example, you may be assigned back-to-back shifts every once in a while when you have urgent assignments or exams approaching.
Take time to identify possible challenges before you get that job. Identifying and anticipating hiccups will allow you to seek possible solutions before the problems occur. This way, you can avoid unnecessary stress. Your energy levels will also remain high as you successfully juggle school and work.
Life as a working college student can be hectic and stressful. Your schedule will be mostly packed, and it will be impossible to realize success without staying organized. Plan your activities ahead of time and organize your assignments and classes. You need to prioritize tasks with the most urgent deadlines. In other words, your success will depend, to a large extent, on your time management skills. Consider investing in a daily planner and avoiding distractions. Try sticking to your routine and remain consistent.
Bio
You can never go wrong if you have Emily Walker as your essay writer. With hundreds of successfully accomplished "done for you" essays, Emily is the one to ask for help when deadlines burn hot and writer's block kicks in hard. It's never in her power to say 'No' to someone who needs her help. When it comes to Turnitin, Emily's essays generate either a green or, less often, yellow similarity report.