The media loves to hate her. Star magazine labeled her as most hated celebrity in 2013. People call her crazy and pretentious and find her annoyingly self-involved. There is no doubt about the fact that being a Hollywood star throws you open to judgment like no other profession can. An Oscar winner, business owner, singer, food-writer and a hands-on single mom, Gwyneth Paltrow juggles a fast-paced lifestyle that few people can imagine to keep up and going. Yet, she manages it all while still looking fabulous!
We can only wonder how she stays mentally sorted in the face of all the harsh criticism that comes her way and still look terrific at the age of 43! Her secret seems to be fearless curiosity and experimentation followed by sticking with the things that work well for her.
The makings of living a life on her own terms
Seven years ago, she started Goop, a weekly lifestyle publication to dig deeper into unconventional, alternative therapies that help sustain a harmonious mind-body balance. Women's Health magazine tagged her as 'world's most famous guinea pig' that she unapologetically accepts. Be it oil pulling, macrobiotics, cupping or the way she handled her divorce defining it as 'conscious uncoupling'; through Goop, Paltrow has brought a lot of seemingly weird trends mainstream.
However, she may not be as peculiar as people make her out to be. Though Gwyneth has no need to defend herself, she openly shares her lifestyle values that empower her.
Paltrow's Fitness: Staying mighty, long and lean
Gwyneth started working out with Tracy Anderson since the birth of her second child in 2006. She undertook an intense 6-day a week regime to shake off 20 pounds, under Tracy's supervision, to look fit on screen for Iron Man. As mean as it sounds, Anderson claimed in an interview that Gwyneth wasn't thin, but extremely flabby before she took her under her wing. She just happened to hide her problem areas really well with clothes.
On the other hand, Paltrow admits that she struggled to keep up with Anderson's workouts to start with until Tracy asked her to stop looking at exercise as an option. Consider exercise a mandatory daily ritual like brushing your teeth. Once Gwyneth started looking at exercise as a necessary investment in her own well-being, making time for daily intense workouts got easier.
Gwyneth's faith in the Tracy Anderson Method – all hype or legit?
Like many successful trainers who usually have a history of a frustrating battle with the bulge and uncover insightful lessons while tackling their challenges successfully, Tracy Anderson is no different. She had to give up her dream of becoming a professional ballet dancer due to excess weight.
Constantly curious to develop a better body image, her 'aha' moment came while accompanying her pro basketball player husband in a rehabilitation program. While the doctors supervised Tracy's husband through a range of exercises to strengthen the smaller stabilizer muscles surrounding large muscle groups, Tracy picked up that principle and using her extensive knowledge of dancer's movements, invented her own form of exercise.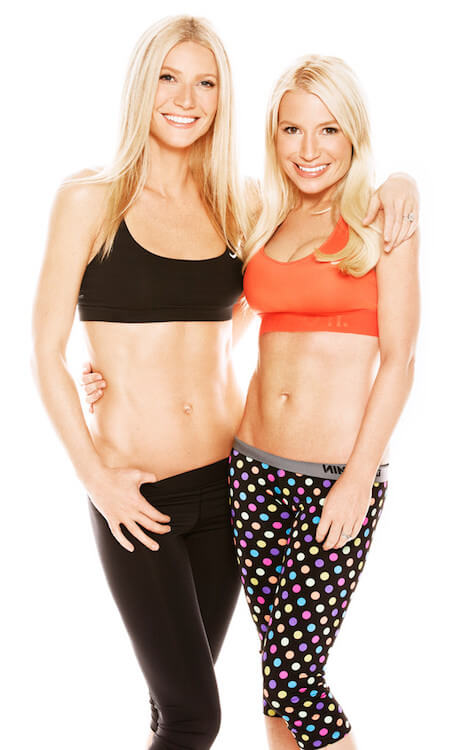 Although several health experts disapprove of her method for having no firm scientific ground, Anderson has managed to build a large satisfied following, which includes celeb clientele like Kim Kardashian, Molly Sims, Nicole Richie, Jennifer Lopez and Madonna. Gwyneth Paltrow, who considers Tracy Anderson a scientist with a model's body, trusts her method enough to invest in it and the two women are official business partners.
Understanding the Tracy Anderson Method
A typical Anderson studio's room temperature is around 30 degree Celsius with 65% humidity to warm the muscles and leave the body a perspiring mess by the end of the workout. The two aspects of Anderson's class include dance cardio and muscular structure work. Tracy supervises the members to contort their arms and legs in different, seemingly unnatural directions. This activates and fires their stabilizer muscles, strengthening them in the long term.
Having devised more than ten thousand signature moves, Tracy makes sure that her workouts change every ten days to keep the body constantly challenged.
Try out the following 30-minute dance cardio for a fun way to break into a sweat.
Food Habits: How much is too much?
Contrary to popular notion, Paltrow probably follows extreme dieting as she is strongly against self-deprivation. She recommends making a place for all kinds of food, including junk food. Be it an Oreo or a French fry, her one precondition for self-indulgence is to go for it only when you have a genuine craving that should not breakdown into an all out binge.
She balances every unhealthy indulgence with dance cardio every morning. However, staying lean for Paltrow is more about setting automated daily rituals than obsessing over the calories of every bite you take.
As told to Women's Health magazine, she starts her day with coffee made in semi-skimmed milk and a thick smoothie after dance cardio for breakfast. Her lunch is a big salad with grilled chicken while dinner is the heaviest meal of the day that may also include carbohydrates like pasta.
Gwyneth defends her endorsement of detoxes as a counterbalance to living in an environment where there are artificial chemicals and pesticides everywhere around. She disapproves of using them as a quick-fix method for weight loss. She earns her fit body through regular exercise and so should you.
Misquoted and Misunderstood
Gwyneth wrote recipes in her cookbook, 'It's all Good' without any overt allergens because her son has eczema and due to his allergies, recommended to eat gluten-free food which somehow got blown out of proportion into the rumor that she deprives her kids of carbohydrates.
She admits that she keeps her kitchen stocked with plenty of whole foods and vegetables, whenever possible because her daughter is vegetarian. However, living the A-list lifestyle, Paltrow's well-intentioned recommendations concerning diet and lifestyle choices are often beyond the reach of an average middle-class household.
Her quotes like, "I am who I am. I can't pretend to be somebody who makes $25,000 a year," invites even greater lash-back from the media. Yet, here is a woman who has taken more risks by starting a publication, venturing into music and writing along with taking up non-commercial acting projects and been more honest about herself than many other movie stars.
Feeling beautiful inside out
Gwyneth Paltrow does not use makeup as a constant crutch. For a constant glow, she believes in exercise, laughing, having sex and being herself. However, she also takes good care of her skin and is not averse to the occasional visit to the dermatologist.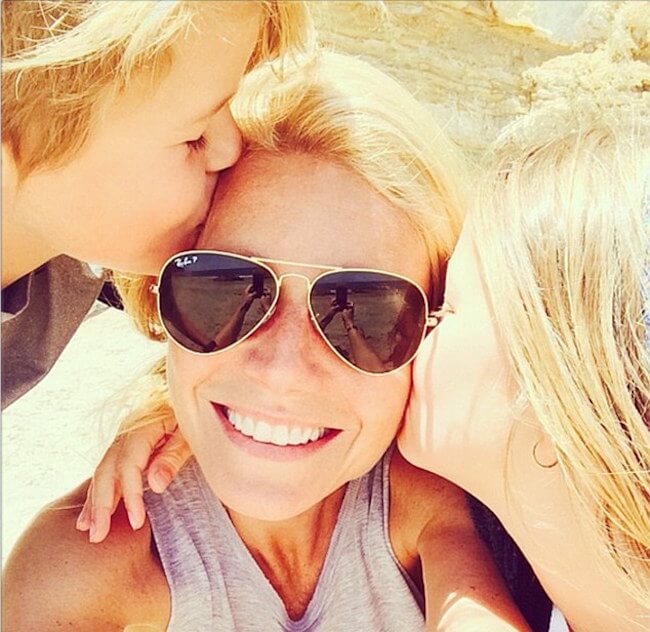 Healing mind, body, spirit in unison
Call it another unaffordable fad for the average middle-class person if you will, but while most stars cannot do without a stylist or a PR team; Gwyneth claims she cannot do without her osteopath. She met Vicky Vlachonis while expecting her first child who offered acupuncture, chiropractic work, massage and cupping to help Gwyneth get over post-pregnancy pain and fatigue.
Here are her osteopath's top three tips for ideal mind-body balance:
Physical discomfort is often aggravated by a disturbed mind. Keep your mind clear with positive affirmations.
Massage the area between the big and the second toe at bedtime to induce sound sleep.
A feeling of constant lethargy and weak immune system may be a result of chronic inflammation within the body, often caused by excess consumption of sugar, wheat or dairy. Reviewing the intake of either of these food groups could create a massive difference in shrinking your waistline and improving energy levels.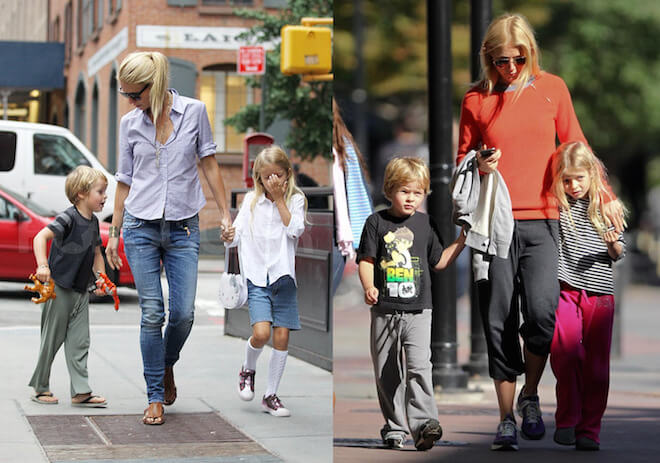 Getting the most out of a relationship
Presently dating Glee co-star Brad Falchuk, at 43, Gwyneth expects nothing short of a fulfilling companionship.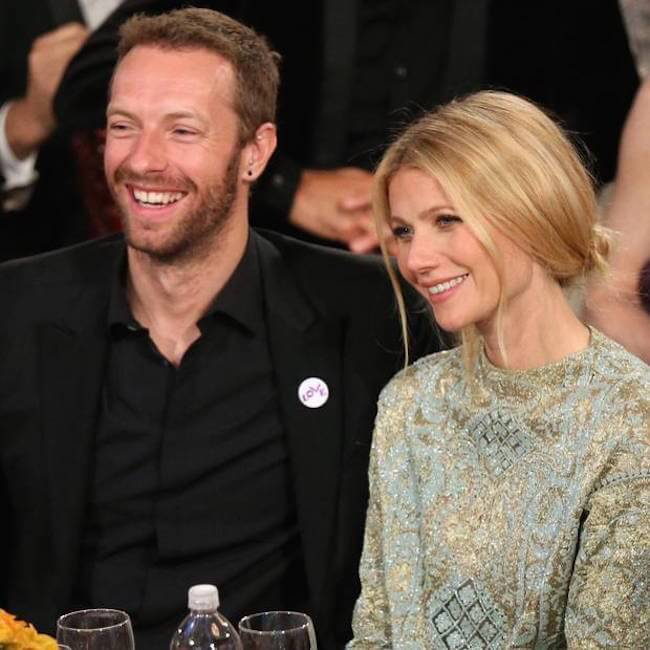 Out of respect for her marriage, she refuses to dish out any details on her recent divorce with Chris Martin but offers insightful advice on long-term relationships. Gwyneth explains that we tend to choose people who challenge the weakest parts of our personality. Use that as an opportunity to improve and become a better person. If you end up playing a constant victim and often blame your partner when the going gets tough, then you are not contributing to the relationship at all.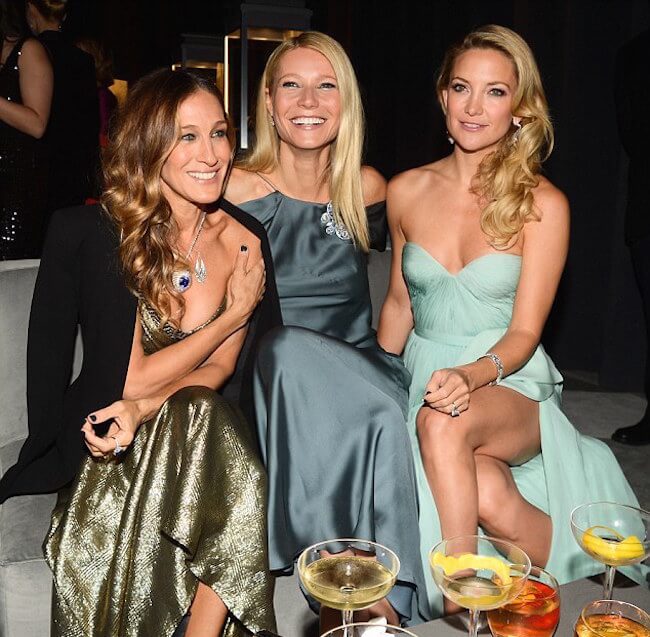 The value of good friends
Never underestimate the role that genuine friends play in helping you heal while overcoming adversity.
Paltrow insists that her female friendships have always been the cornerstones of her life because they do not simply agree with her to let her stay in denial. They always question her intentions while she is fighting through circumstances, which often makes all the difference between a breakdown and a breakthrough.