Within two years, Kayla Itsines merely at the age of 24 has flourished from being just another personal trainer living in Adelaide, Australia to a global fitness inspiration. Her time efficient workouts are THAT good that they have changed the bodies of millions of women worldwide and helped her garner more than four million followers on Instagram.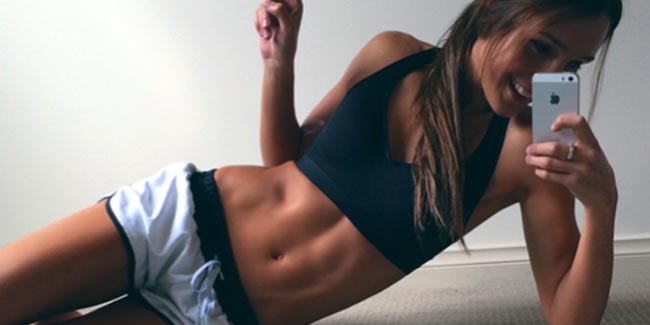 How it all began?
Passion for fitness originates only when you discover strength in working out at your weakest time. Kayla's origin story has a similar reason for taking up fitness as a full time job.
Growing up as a child, she was underweight and unhealthy and ultimately was diagnosed with endometriosis. By the time she turned 16, she had already undergone surgery for her medical condition. Despite that, doctors told her that she may never be able to bear a child. Not willing to surrender to her helpless circumstances, she went online to do her research. The only solution that she could find to rise above her ailment was to exercise and eat as healthy as possible. From there on, the gym became a source of liberation and by the time she was 19, she had a personal trainer's certification in hand.
Kayla's super-hit workout design for women worldwide
Itsines started her career by paying visits to her clients to offer personal training. Since she could not bring along much equipment to her sessions other than a few free weights, she started putting together short, less than thirty minute workouts.
A combination of high intensity plyometric moves combined with bodyweight resistance exercises did not require a flashy setup but were every bit brutal as a rigorous workout should be. These workouts are available as downloadable PDF files on her website www.kaylaitsines.com and now upgraded to a mobile app called Sweat with Kayla.
Her signature moves got increasingly popular in her bootcamp group classes. Once she started posting transformation pictures of her clients on Instagram, the popularity of her workouts spread like wildfire all over the Internet. By the spring of 2015, she was all set to embark on her world tour as a bootcamp instructor! Her ardent followers worldwide proudly tag themselves collectively as #KaylasArmy.
Kayla's top workout principles
Learn the art of skipping and performing a perfect burpee. These are high impact cardio skills that help you sneak in a quick workout, anytime anywhere. When combined regularly with strength training, these cardio moves alone deliver results that correspond to having an expensive gym membership!
Attack your abs from every angle. Do not just restrict yourself to crunches and sit-ups. Combine them with exercises to work your lower back and obliques along with stability training. The following beginner friendly video demonstrates a quick, three exercise abs-circuit by Itsines.
There is no such thing as a body weight exercise being too easy. As you get stronger, you can always make it harder. Think simple air squats, lunges and push-ups are easy? Perform them in a circuit combined with skipping. Get a taste of what full body cardio looks like in the following video that Kayla demonstrated for Elle.
Lay down Pushup: Simple push-ups are just not hard enough for Kayla's bootcamp. Build unbeatably toned shoulders and arms by resting your body completely on the floor and outstretching your arms in front to perform every push up from dead stop as shown in the video below.
For consistent and time efficient results, perform full body workouts three times a week upgraded every month for difficulty. Do not depend upon long, steady state cardio for more than a couple of times a week. That might prove to be counterproductive.
Reserve a day for flexibility training, stretching and foam rolling. It will prepare your body to look forward to nailing another week of grueling workouts.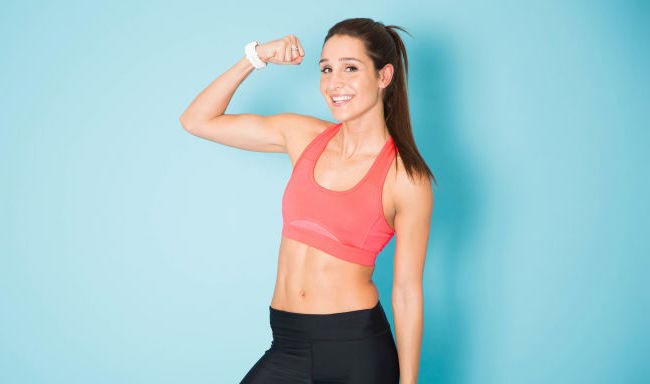 Kayla's top diet advice
Eliminate the word 'diet' from your mindset, since most people associate it with a temporary elimination of a particular food group like carbohydrates. Explore foods and cultivate habits that you can imagine yourself sticking to for the rest of your life. If you find yourself craving chocolates or sweets all the time, you probably need to consume MORE carbs with a protein source and vegetables in every meal.
Her only inflexible stand is against the consumption of alcohol. She strongly believes that one is better off removing it from their lives completely.