Superheroes entertain and inspire us while indulging our imagination. We love them for their superpowers, but even more for their mindset. They face challenges head on and relentlessly fight adversity despite being outmatched, outnumbered or overwhelming obstacles. They appeal to our latent desire of making a difference!
Heavy, though the responsibility of playing a superhero might be, how do the stars who form a part of these giant movie franchises maintain a stable head on their shoulders in the face of astounding fame and success?
Here are a few life lessons and principles that have helped them score wins in real life.
Chris Hemsworth (Thor)
Never let your thinking go one-dimensional.
Growing up, Chris got to live on a cattle farm before his family moved to the city and then relocated to the coast. Having experienced different lifestyles opened Chris and his siblings' minds to living life like an adventure from where stemmed his love for travelling and desire to introduce his children to different cultures.
In an interview to Men's Health magazine, Chris claims that, "Travelling, meeting different kinds of people and exploring different places will teach you more about life than you can pick up from reading books."
Even if your current life plan is not 100% clear yet, do not just sit still and stagnate. Maintain continuous progress.
During his teenage years, Hemsworth's wandering mind often came up with a new aspiration every week, much to the amusement of his friends. He often wavered between being a doctor or a boxer. In retrospect, Chris claims that at least he made sure that he never let himself deteriorate due to lack of action.
Robert Downey Jr. (Iron Man)
There is no better example of a celebrity who lives the phoenix metaphor of 'rise, crash and burn only to rise again.' For much of his life, Robert thrived in the tabloids for all the wrong reasons, stumbling between rehabilitation and prison. Having finally conquered his drug addiction, he rose to fame playing Marvel's less popular, second tier superhero, Iron Man. From there, he managed to re-engineer such a successful career that he topped Forbes list of highest earning actor two years in a row for 2013 and 2014.
While accepting the MTV Generation award, 2015, Robert Downey Jr. shed some light on his struggle.
He said, "In the 34 years that have passed since the birth of MTV, I've grown up, I've struggled, I've failed. I have partied way too much. I begged for second chances and literally clawed my way to the top. With my fellow Avengers, I advise you to dream big, work hard, keep your noses clean, be of service, and because you can, define your generation."
So what brought about this massive turnaround?
Take responsibility for your actions.
According to Robert, there is no upside to being in denial or playing a victim. Having collapsed many times into self-destructive ways, he insists that no matter how deeply unhappy one might be with their life, they participate and contribute to creating and prolonging those nasty experiences. This very realization will make one take charge of their life without the fear of failure.
Find ways to keep yourself interested and excited.
Living with intention will brighten up even the most boring routines. While, Chris Hemsworth might find excitement in travelling, Robert keeps himself happily preoccupied with his new production company, 'Team Downey,' exploring new projects.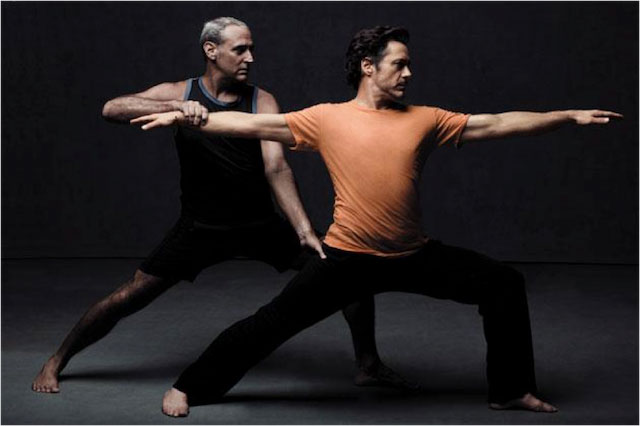 Build a strong value system that you can identify with.
Once dismissive of the value of honor, when Robert first heard Tommy Lee Jones, talk about it as an attribute of utmost significance; at 50, Downey agrees there is nothing else that he identifies with as strongly. Understanding the importance of sticking with his commitments helped Robert forge strong relationships that built the foundation of his now balanced and successful life.
In an interview to 'Success' magazine, Downey reiterates: "Honor your loved ones, honor your commitments, honor your business partners, honor your fans, honor your work and the final product. And the biggest accomplishment of all: Honor yourself." For self-evaluation, he further points out: "For me, it's just this: Are you in your own way, or out of your own way? Are you doing the right thing or is your heart heavy?"
Chris Evans (Captain America)
Evans moved to Los Angeles at the age of 18, eager to prove himself as an actor. Before he knew it, he found himself typecast into pretty-boy with the buff-body, commercial roles that had very little depth. After delivering a long string of flops, came the 'Fantastic Four' franchise, which also did not do very well. While promoting the sequel in a press conference in Europe, Chris suffered a massive anxiety attack.
He openly acknowledges of the paralyzing sense of disillusionment he feels when he fails to believe in his body of work. In an interview, he yielded, "I've made about 20 movies and I'm probably proud of three." One of the roles, he is most proud of is playing Mace in Danny Boyle's big budget, Sci-fi movie, 'Sunshine,' that also bombed disastrously at the box office.
Life is chaotic, fight to find yourself in your struggle and tackle your fears head on.
Chris Evans' growing popularity, merely for his sex appeal and the lack of privacy that came with it started bothering him so much that he refused the role of Captain America quite a few times before finally giving in. However, right before filming, Chris found himself in the throes of anxiety yet again for which he underwent intensive therapy.
The massive success of 'Captain America' and 'The Avengers,' left him humbled and grateful. He uses his time off to study other aspects of filmmaking and regularly withdraws himself from the overly glamorous and competitive Los Angeles environment to reconnect with his internal locus of control in his hometown, Boston.
Learn to operate above the noise of your thoughts.
Do not get blinded by what you ought to be doing all the time. Take some time to satiate your creative urges that is likely to come from activities that offer joy irrespective of external validation.
Chris claims to have felt his best when he manages to still his fears and just be in the present 100%. A major source of fulfillment for him comes from spending time behind the camera. He directed his first indie film, '1:30 Train,' in 2013.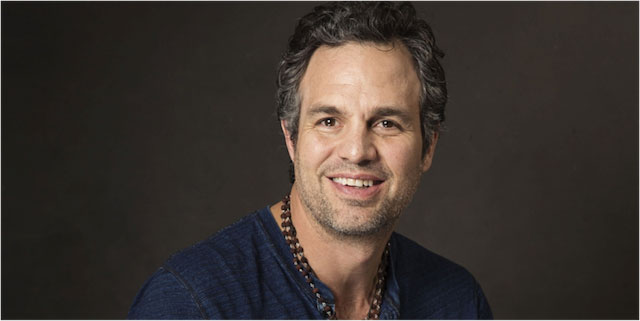 Mark Ruffalo (Hulk)
Mark Ruffalo is Marvel's third attempt at getting the Hulk right and certainly one of the most popular one so far. Nevertheless, he claims to have struggled for ten years before catching a break. He went straight through 800 auditions without landing a single role.
Just as he was starting to find a secure position as an actor, the doctors diagnosed him with brain tumor merely a couple of weeks before his wife was due to give birth to their first child. Ruffalo thought this was it. He was going to die. The tumor turned out to be benign, but left one half of his face paralyzed for nearly an year, so much so, that the doctors proclaimed that he might never get his whole face back.
In true superhero style, Ruffalo survived, recovered, and went back to doing the things he loved doing best.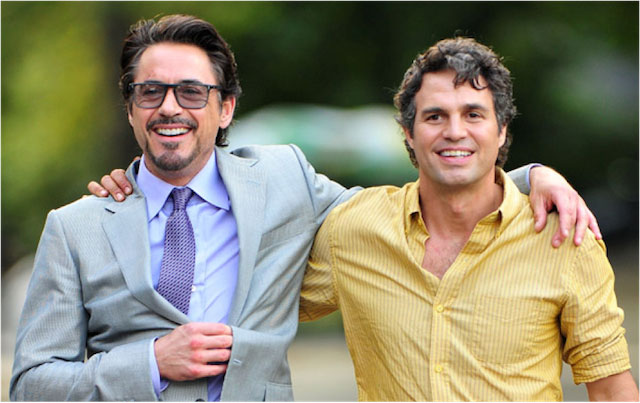 Learning to take upsets in your stride, will contribute to a stronger, resilient character.
Considering Mark's traumatic and bizarre life, his friends coined the term, "getting Ruffaloed." It referred to Mark's ability to survive a bad luck and turn it around into a personal win. Although personal losses left him scarred, he used his life experiences to add greater complexity to the characters he played and now his work speaks of versatility that few actors have to show for themselves.
Forget the pressure, if you pour your heart into something 100%, you will create greatness.
In 2008, Mark's younger brother, Scott lost his life in what was deemed as a homicide. Shot at the back of his head, the case was never solved. Living through the trauma of losing a beloved sibling, Mark also had to learn to live with the mystery behind his loss. He decided to quit acting and moved to a farm in upstate New York with his family.
A chance to StumbleUpon the script of "The Kids Are All Right," made Mark take up what he considered was his one last role. He modeled the character to reflect the personality of his deceased brother and poured all his creative energy into it. The small budget movie received worldwide critical acclaim and Ruffalo got an Oscar nomination. Life has never remained the same for him ever since. He finally made it to the A-list league of actors.
When asked to offer the best life advice that he could give; Mark Ruffalo quoted from an article by Michael Stipe that he identified with.
"Re-define everything that has been taught you. Grasp the unobtainable. Plummet headfirst. Be true to yourself."