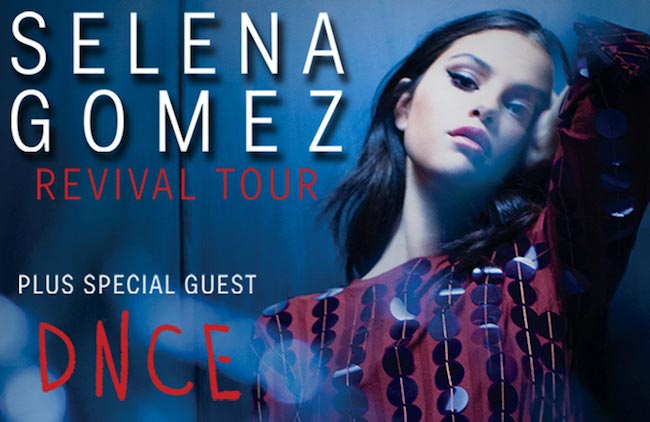 Selena Gomez is currently charming us all with her singing talent and her sexy looks while promoting her second solo studio album Revival (2015). She kicked off the tour on May 6, 2016 and it will last until December 18, 2016. The tour requires her to sing constantly, look great while doing it and have a lot of energy as well as stamina. To achieve all that, the pop star has been working hard since long. She has been working out, eating wisely, detoxifying her body and taking care of her hair. Have a look at how she is doing it all here:
Her Trainer
The former Disney star never had a personal trainer until a few months back. She started taking help of her current personal trainer, Amy Rosoff Davis from last year and thinks that she is incredible. They met at ballet bodies in LA and have enjoyed a fun friendship since then. Selena decided to get started with her training for the tour about one and a half months before the start of the tour. She wanted to work out in order to build endurance for the stage shows so she decided to train every day. This is something new as the diva never trained daily before. She also wanted to be healthy and feel good from the inside. Her aim was also to be the best she could be for the show and her fans.
Workout Routine
The young celebrity's workout routine included doing Pilates, yoga, and SoulCycle. She mixed things up because she gets bored easily. She wanted to feel fresh. Her preferred workout seems to be Pilates as she admits that it makes her feel great and opens her up.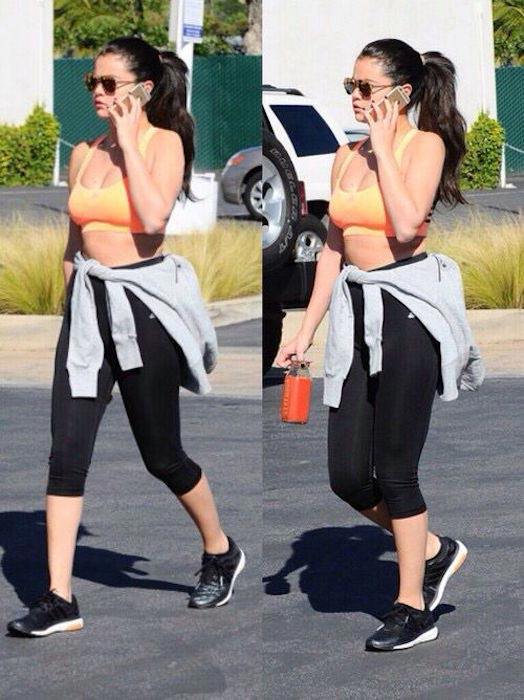 Weak Points
The weak point of the most followed person on Instagram during her workouts is her breathing. She has hard time breathing. Sometimes, she even has breathing problems while talking to someone. So, she has started breathing exercises. Selena thinks that they help her relax and it's peaceful too, reports PopSugar.
Unique Exercise
When the stunner is on stage, she performs continuously at times. When she has to do two shows back to back, she calls it equivalent to a cardio session.
Poor Discipline
If the report published by Elle is to be believed, the talented singer is horrible at discipline while working out. She works out for five minutes and thinks that she is done. To avoid being lazy, she takes help of Amy who keeps her motivated to workout consistently.
Workouts While Being on Road
Even when the versatile singer is on the road, she likes to workout under the guidance of Amy. Her trainer motivates her to exercise even when she is not in the mood. When on the road, Gomez prefers to go for hiking, Pilates and uses a sweat bed.
Sweat Therapy
The owner of July Moon Productions explained her sweat therapy. She first used it by visiting a place called Shape House. There she laid on the bed in a sweat suit, and they wrapped her. She sweated for about 45 minutes. This process helps in releasing the toxins from the body. This whole process is very much like Sauna but it's more intense as it keeps your heart rate up and gets everything flowing in your body. It helped the renowned singer to change her skin, her body and it makes her feel great. So, she has bought one for herself.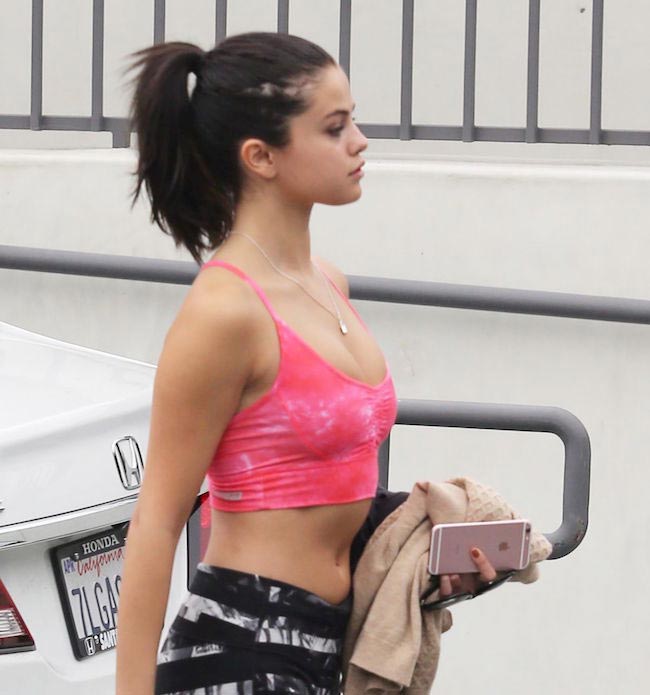 Water Everywhere
The American actress carries water with her everywhere. She drinks water all the time, even when she is in the bathroom to stay hydrated.
Diet Secrets
One of the biggest diet secrets of the American singer is her habit of eating fresh fruits and vegetables in liquid form. She carries a juicer with her everywhere and makes a juice whenever she needs one. Her juice recipe is also very simple. She just uses two carrots, some celery, a few pieces of ginger and half of beet to create her healthy juice.
Relaxation Method
One thing that helps The Wizards of Waverly Place (2007-2012) actress to relax is the ambiance of her room. Wherever she is, she tries to make her room smell great by using two humidifiers and mixing eucalyptus and lavender oil. She also lights the room she stays, in such a manner that they feel cozy and warm. These little things help her relax and be more comfortable no matter where she is.
Beauty Tip
The owner of Dream Out Loud clothing line is very protective about her hair, reports Vogue. She takes care of it by herself just like her mother and grandmother have guided her to do. Her hair goes through a lot and often gets a bit dead at the ends. To replenish them, the singer leaves a conditioner on her hair overnight. She also uses Pantene Hair Spray as it has no alcohol in it. She coats her hair with the spray before she goes out because it protects them from any harm.
If you liked the workout routine and diet secrets of Selena Gomez before a tour, you would also like her interesting weight loss expedition. You can also know her better by visiting her official website or by following her on Twitter.