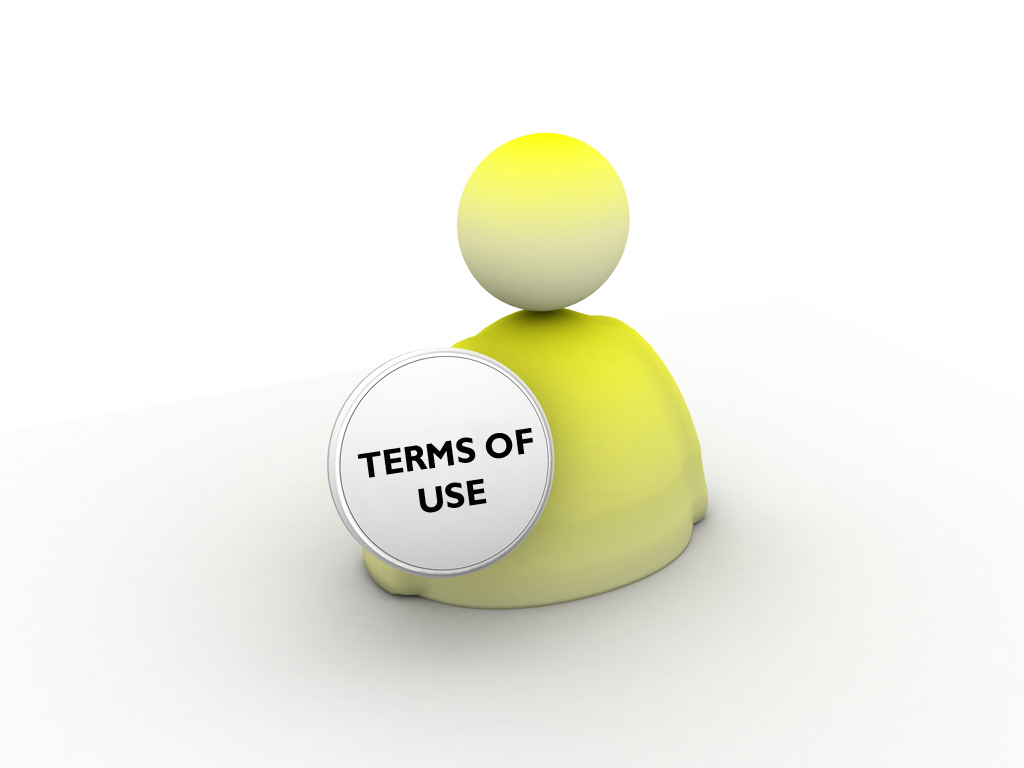 Please read the following Terms of Use ("Terms") carefully before using the Website HealthyCeleb.com (and all extensions) (the "Website" "HealthyCeleb"). The Terms of Use covers all of HealthyCeleb ("HealthyCeleb Sites") and any or all associated content, including but not limited to, emails, RSS feeds, and videos.
By using the Website, you agree to be bound by the Terms of Use. If you do not agree to be bound by these Terms of Use, discontinue use of the Website.
CONTENT:
All of the articles on HealthyCeleb.com are original works and are protected under applicable copyrights and other proprietary (including but not limited to intellectual property) rights and are the intellectual property of HealthyCeleb.com.
HealthyCeleb.com claims no credit for any images/ photos featured on this site unless otherwise noted. All images are copyright to their owners and used under the fair use copyright law, section 107. All images are thought to be the public domain and found through various free sources on the internet and publications. Please contact us with any legal concerns and we will be happy to remove any thing in breach. You can send us an email in which you are requested to include –

Your name, address, and telephone number.
A description of what you believe is copyrighted and misused on our site with the URL of our website.
Your electronic signature.
A statement by you made under penalty of perjury that the information in your email is accurate and that you are the owner of the copyright, or that you are authorized by the copyright's owner to act on their behalf.

Sec. 107. Limitations on exclusive rights: Fair use – Notwithstanding the provisions of sections 106 and 106A, the fair use of a copyrighted work, including such use by reproduction in copies or phonorecords or by any other means specified by that section, for purposes such as criticism, comment, news reporting, teaching (including multiple copies for classroom use), scholarship, or research, is not an infringement of copyright.
ACCURACY:
HealthyCeleb is an entertainment based website providing commentary, general information in relation to celebrities, athletes, businesspersons, public figures, lifestyles, health, and entertainment. Information on the site may contain errors or inaccuracies; the Website does not make any warranty as to the correctness or reliability of the site's content. The Website does not provide any warranty or guarantee as to the accuracy of the information. You acknowledge that such information and materials may contain inaccuracies and errors and we expressly exclude liability for any such inaccuracies or errors.
USE OF CONTENT:
HealthyCeleb allows its original content to be made available for non-commercial reproduction with a mandatory credit to the Website HealthyCeleb.com with a link to the website. You may also reproduce extracts or quotes or screenshots with a mandatory credit to the Website HealthyCeleb.com in the form of a link to the website.
In any non-commercial reproduction, you may not suggest that HealthyCeleb endorsed you or your use of the work.
The rights granted to you shall in no way affect your fair dealing or fair use rights, or other applicable copyright exceptions and limitations and/or rights other persons may have either in the work itself or in how the work is used, such as publicity or privacy rights.
This does not include the right to republish images from HealthyCeleb, for which HealthyCeleb may not be the copyright holders, except in the context of a screenshot of the whole website. HealthyCeleb makes no representations, warranties or guarantees for third-party use of content that appears on the website.
All other copying, rearrangement, broadcast, rewriting for broadcast or publication, redistribution, modification, use or publication by you in any medium, directly or indirectly, of any such matters or any part of the Website, including the removal or alteration of advertising, except for limited rights of use granted hereunder, is strictly prohibited.
In any circumstance, the content may not be used on any site that promotes adult content (pornography), hate, racism or any illegal content.
RSS FEEDS:
The Website may provide an RSS Feed for HealthyCeleb. Should you use the RSS feed in any part whatsoever, we ask that you do not modify it in any way, including removing or modifying advertisements or add content including advertisements and promotional content. HealthyCeleb may terminate its distribution of the RSS feeds or change the content or formatting without notice. It also reserves the right to require a party from ceasing to use the RSS feed at any time.
PRINT:
A reproduction of a screenshot in print form is permissible if and only if the URL, Website name and Logo is fully visible or included. The content may also be reproduced in print form if and only if it is rightfully and clearly referenced as being from the Website including the Website name, URL and Logo in references. Images from the Website may not be used in print.
The print medium shall not promote adult content (pornography), hate, racism or any illegal content.
TERMS:
The Content provided by HealthyCeleb is on an "as is" basis and HealthyCeleb shall not be held liable for your use of the information, the content, feeds, etc. Use of the site is at your discretion. HealthyCeleb shall not be responsible for any complaints regarding content or images you choose to display on your site or in print.
HealthyCeleb is not connected in any way with any of the celebrities, brands or other mentioned on this website. The information about their statistics, etc is approximate and may not be correct and/or actual. Other articles and content are opinion based (or commentary) and should not be considered factual. You agree that HealthyCeleb shall not be held liable for such incorrect information or inaccuracies.
All the images on HealthyCeleb are not our property nor under our Copyrights, all the images have been taken from different sources. If any Image is offensive or under your Copyright then please contact us to have it removed.
COMMENTS:
The Website allows users to comment and/or discuss the content on the website. In posting comments you agree to abide by the following guidelines:
Users/visitors may post comments as long as the content of such comment is not illegal, obscene, threatening, libelous or racist and conforms to the terms of use herein. The content of such statement shall not invade someone's privacy or infringe anyone's intellectual property rights (IPR) or be reprehensible. The user/visitor shall remain responsible for the content of their statement. As such, the Website does not control the content of statements posted and cannot guarantee the accuracy, reliability, nor the veracity of the information published on this Website. The Website cannot be held responsible for the content, existence, nature, quality, legality, security and conformity of any comment posted on this Website.
You agree to communicate information that is true and genuine and is not in breach of any law or regulation in force.
Allegations that are unfounded or libelous are forbidden. It is your responsibility to ensure that your statement is as explicit and argumentative as possible.
Usurping the identity of an individual or of an entity is forbidden. It is also forbidden to mislead someone regarding the source of a comment or statement.
Please make sure your contributions are relevant and appropriate.
The comment or review being posted is for use on the Website not person or place or company in question, nor is the Website affiliated with the said individual or company in any manner whatsoever. The Website is not responsible for your decision to post personal information (If anybody leaves his / her phone number, email ids or any personal information, HealthyCeleb.com is not responsible if any harm is caused due to that. You are fully responsible in such cases.).
Please contribute with helpful and polite comments. Do not personally attack anyone or post comments that are insulting, defamatory or racist which expose you to potential legal action. The Website reserves the right to modify or delete comments which breach the Website's policies.
The Website may at any time and at its entire discretion, suppress any such content. It is understood that the Website does not have the obligation to review all postings/comments.
All comments are considered the property of the website and all correspondence is considered available for publication. By submitting a comment, posting or article, you agree that your comments may be edited to correct errors, remove obscenities or hateful language, or otherwise alter or remove your comment, posting or article from this weblog without notice to you. Email addresses submitted with comments will not be sold or spammed.
INAPPROPRIATE COMMENT:
Any interested party can request for the deletion or modification of a comment if he/she is the subject of such comment and if the content of such comment is in breach with the terms of utilization. A demand for the withdrawal of a comment shall be sent to with a link to the comment and the reason for it to be deemed in breach. An answer to your request will be available within 48 hours. A disagreement with the review, comment does not constitute a motive for deletion or modification.
The Website is not responsible regarding the content of any statement (comment or other) submitted by its users. The Website may, further to a complaint or a comment, look at the content of any statement and edit out in whole or in part any statement that is either inappropriate, libelous, untrue or in breach with the terms of use. Such complaints in relation to comments may be sent to [email protected]
BILLING, PAYMENT, AND REFUND:
Certain aspects of the Services may be provided for a fee or other charge. If you elect to use paid aspects of the Services, you agree to the terms of sale, pricing, payment, and billing policies applicable to such fees and charges. HealthyCeleb may add new services for additional fees and charges, or amend fees and charges for existing services, at any time in its sole discretion.
It is your responsibility to promptly provide HealthyCeleb with any contact or billing information changes or updates (including phone number, email address, credit card numbers, etc.). HealthyCeleb does not validate all credit card information required by the Customer's payment provider to secure payment.
Should you choose to upgrade any of the Services provided, through in-app purchases, payment will be charged to your credit/debit card and net banking through your iTunes account or Google Play Billing account at confirmation of purchase. Subscription renews automatically unless canceled at least 24 (twenty-four) hours prior to the end of the subscription period. Please note all in-app purchases in excess of Rs. 2,000 (Rupees Two thousand) per transaction shall be subject to additional factor authentication as mandated by the Reserve Bank of India.
You must notify HealthyCeleb about any billing problems or discrepancies within 30 (thirty) days after charges first appear on the account statement. If it is not brought to HealthyCeleb's attention within 30 (thirty) days, You agree to waive your right to dispute such problems or discrepancies.
No refund will be issued should you change your mind after paying HealthyCeleb for the services or webinars.
WEB SCRAPING/HARVESTING:
The framing, scraping, data-mining, extraction or collection of the Content of the Website in any form and by any means whatsoever is strictly prohibited. Furthermore, you may not mirror any material contained on this Website.
CHANGES:
The Website reserves the exclusive right to modify these Terms of Use at any time. The material, as well as non-material changes and clarifications, will take effect immediately. Any continued use of the Website will be deemed conclusive of your acceptance of the modified Terms of Use.
PRIVACY AND CONFIDENTIALITY:
The Website undertakes not to use or disclose the information provided by its users for any other purpose than providing services. However, HealthyCeleb cannot guarantee the confidentiality of the information submitted over the Internet. As such, users must accept the entire responsibility in the event that confidential information is disclosed. Further, HealthyCeleb will work with law enforcement in providing information in relation to any investigation or crime.
MISCELLANEOUS:
The Terms of Use of the Website and all other documents referenced constitute the entire agreement between the Website and you with respect to your use of the Website. The Website's failure to insist upon or enforce strict performance, of any provision of this agreement shall not be construed as a waiver of any provision or right. If any of these Terms of Use is determined to be void, invalid or otherwise unenforceable by a court of competent jurisdiction, such determination shall not affect the remaining provisions hereof. These Terms of Use shall be governed by and construed in accordance with the laws of the province in which you reside and the Indian Law, as applicable. The parties hereby agree and attorn to the exclusive jurisdiction of the courts of the province in which the user of the Website resides. The parties have required that these Terms of use and all related documents be drawn up in English.

The above Terms of Use applies to all of HealthyCeleb.com's platforms, including all of the mobile apps for Android and iOS.