Despite being a natural phenomenon, death is always painful and disheartening for everyone. It is one aspect of human existence that is hated and dreaded most. In the movie industry, it is an unwelcomed event that has the potential to throw spanners in the shooting schedule and the overall filming plan.
Apart from the need to change the script and remove the character from the story, the movie producers and directors also have to deal with the negative psychological impact it would have on other actors. The scenes can be removed with far more ease, but dealing with the feeling of loss and sad melancholy that often dominates the atmosphere after such event is very difficult to deal with because there is no fix formula to tackle it.
However, it can also make the actor's performance even more memorable and special as it will be the last. Then, there have been instances when the death of a particular actor has helped the movie earn more at the box-office.
Here, are 10 instances when the actors died in the middle of filming.
Natalie Wood, who was one of the most successful actresses of her generation died under mysterious circumstances at the age of 43. She died during the shooting of her last movie 'Brainstorm.' She allegedly drowned while on a weekend boat trip to Santa Catalina Island, California, with her husband Robert Wagner, Brainstorm co-star Christopher Walken, and the boat's captain, Dennis Davern. Many facts about her alleged drowning were shrouded in mystery as no one from her company had seen her entering the water. Wood's body was discovered by authorities next day morning, one mile away from the boat, with a small inflatable dinghy found beached nearby.
In the autopsy report, it was revealed that she had bruises on her body and arms as well as an abrasion on her left cheek. It was also found that blood alcohol level was 0.14%, and there were traces of two types of medication in her bloodstream. A new investigation was launched in 2012 and the cause of death was changed from accident to unclassified.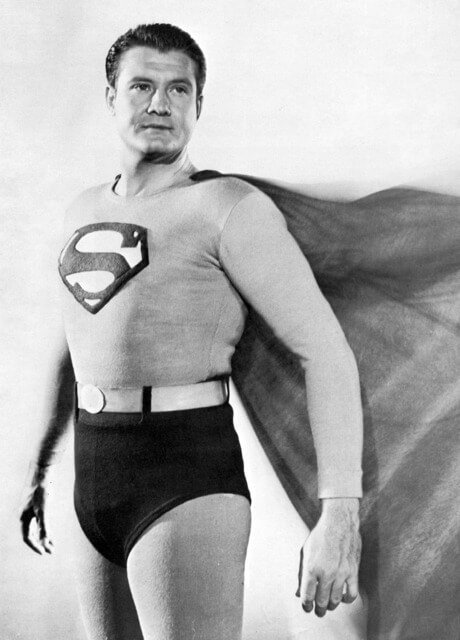 Before he began shooting for the new season of 'The Adventures of Superman,' George Reeves was found dead from a gunshot wound in the upstairs bedroom at his home in Benedict Canyon, between approximately 1:30 and 2:00 a.m. on June 16, 1959. The first thing that made public suspect something fishy about Reeves death was that those who were present in the house at the time of incident – Leonore Lemmon (who had been Reeves' fiancee at the time), William Bliss, writer Richard Condon, and Carol Van Ronkel didn't call police right away. The reasons given for delay were the shock of the death, the lateness of the hour, and the state of intoxication. The official statement stated that Reeves had committed suicide due to depression caused by his "failed career" and inability to find more work. However, this was challenged by Reeves' friends, fans and his incredulous mother, Helen Bessolo.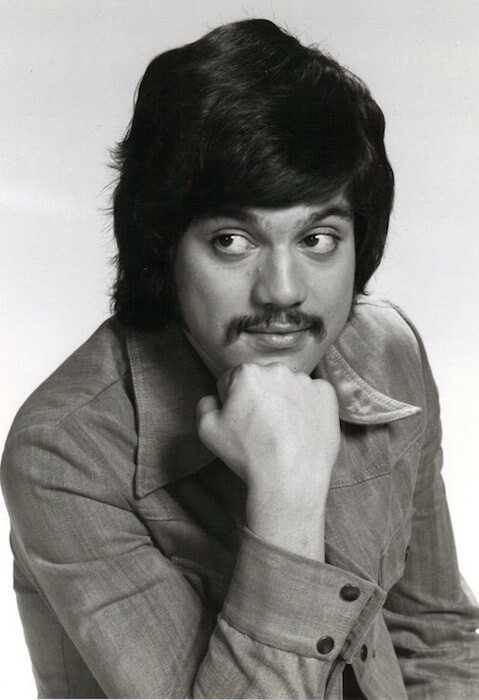 Freddie Prinze was a rising actor and stand-up comedian when he died at the young age of 22. At the time of his death, Freddie was battling depression, which had deepened in the weeks following his divorce. On the night of January 28, 1977, when his business manager, Marvin "Dusty" Snyder visited him, Freddie had just talked to his estranged wife on the telephone. And, in front of his manager, Freddie put a gun to his head and shot himself. He was immediately rushed to the hospital, where after an emergency surgery, he was placed on a life support system. On January 29, his family removed him from life support.
Couple of years after his death, in a civil case, a jury found that his death was accidental as he had a history of playing Russian roulette to scare his friends. However, he had left a note stating that he had decided to take his life. At the time of his death, he was starring in popular sitcom 'Chico and the Man.'
Nancy Marchand was starring as the mother of Tony Soprano on the hit mafia drama, 'The Sopranos,' when she passed away in 2000 from lung cancer. Her death was written into the third season storyline of the show by killing her character. For her performance in the show, she won a Golden Globe Award for Best Performance by an Actress in a Supporting Role in a Series, Miniseries or Motion Picture Made for Television and a Screen Actors Guild Award for Outstanding Performance by an Ensemble in a Drama Series. Apart from her role in 'The Sopranos,' Marchand is also well known for her role as autocratic newspaper publisher Margaret Pynchon on 'Lou Grant,' which won her four Emmy Awards as Best Supporting Actress in a Dramatic Series for her performance.
Jerry Orbach died of prostate cancer on December 28, 2004, at the Memorial Sloan-Kettering Cancer Centre in New York (at age 69). At that time, he had only appeared in two episodes of 'Law & Order: Trial by Jury.' However, he had been a key member of the original Law & Order series. And, it was just two years into his stint with the original series that he was diagnosed with prostate cancer. He initially received radiation therapy as treatment, but six months later, the cancer had returned and metastasized. It was then, he went on hormone therapy and remained on it for nearly a decade. Despite, being diagnosed with cancer for a decade, still his illness was not revealed to public, until few weeks before his death. A day after his death, the marquees on Broadway were dimmed in mourning, which is one of the highest honors of the American theatre world.
Brandon Lee, the son of famous action hero and martial artist Bruce Lee, followed his father's footsteps in acting as well as in tragic death, by dying in a young age like his illustrious father. At the time of his death, he was shooting for his fifth movie 'The Crow,' which was a supernatural action film. His death was as accidental as tragic it was. For the fatal scene in the movie, Brandon was going to be shot at from the distance of 3.6 – 4.5 meters (12–15 feet) with a blank round, which doesn't have a bullet and allows the gun to be fired without the risk of an actual projectile. However, there was a dummy cartridge struck in the barrel of the gun, which caused the .44 Magnum bullet to be fired out with virtually the same force as if the gun had been loaded with a live round. The bullet hit Lee in the abdomen and wounded him mortally. The movie was released after his death with the help of stunt doubles and special effects.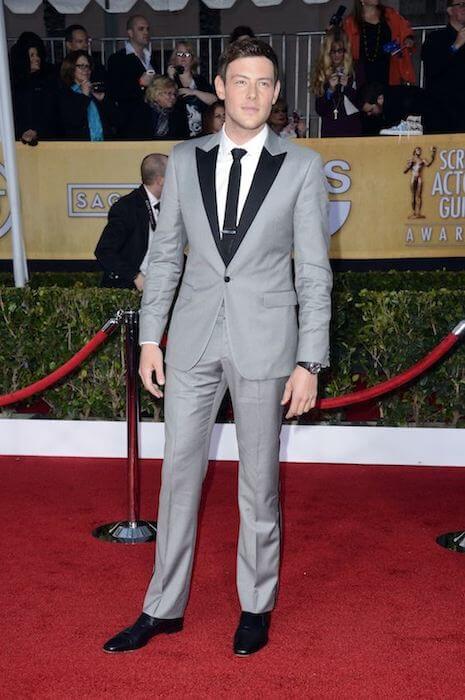 Cory Monteith, who was a Canadian actor and musician is best known for his work on the Fox television series 'Glee.' And, it was just before the shooting for the new season of the series was going to start, he died of drug and alcohol overdose in his room at the Fairmont Pacific Rim hotel in Vancouver. The autopsy report revealed that he had died from "a mixed drug toxicity" consisting of heroin and alcohol. At the time of his death, codeine and morphine was found in his body. And, drug paraphernalia including a spoon with drug residue and a used hypodermic needle, as well as two empty bottles of champagne was found in his room. Monteith had a troubled childhood and he had started substance abuse at the age of 12.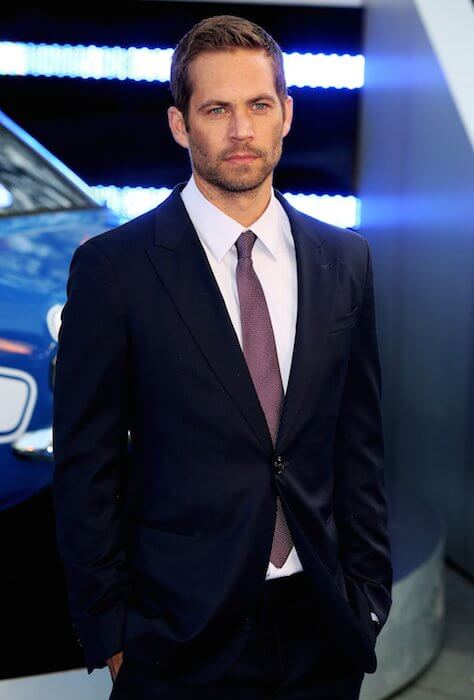 In the early morning hours of November 30, 2013, Paul Walker died when his friend Roger Rodas crashed his red 2005 Porsche Carrera GT into a concrete lamppost and two trees on Hercules Street, near Kelly Johnson Parkway in Valencia, Santa Clarita, California, after which the vehicle burst into flames. The coroner's report revealed that the car was traveling at a speed possibly as high as 100 miles per hour (160 km/h) before the crash. However, contrary to the popular rumors, no trace of alcohol or drugs was found in blood samples of either man. It was speculated that an attempt to pull off drag stunt on nine year old tires could be a cause of the accident. Paul Walker was an integral part of the super-successful Fast and Furious series. He had starred in five out of six sequels, including the last 'Furious 7,' which was being filmed at the time of Paul's death.
John Ritter is mostly well known for playing Jack Tripper on the hit ABC sitcom 'Three's Company,' for which he won an Emmy and a Golden Globe Award in 1984. And, it was while rehearsing for the episode of the show '8 Simple Rules for Dating My Teenage Daughter' on September 11, 2003, Ritter fell ill. He started sweating profusely, vomiting and complained of having chest pains. He was immediately taken to the Providence Saint Joseph Medical Center. Unfortunately, the doctors misdiagnosed him for a heart attack and his condition worsened. It was later found out that he had an aortic dissection and it was while, a surgery was done to repair the dissection, Ritter died. For misdiagnose, the Providence St. Joseph Medical Center had to pay his family $9.4 million in settlement.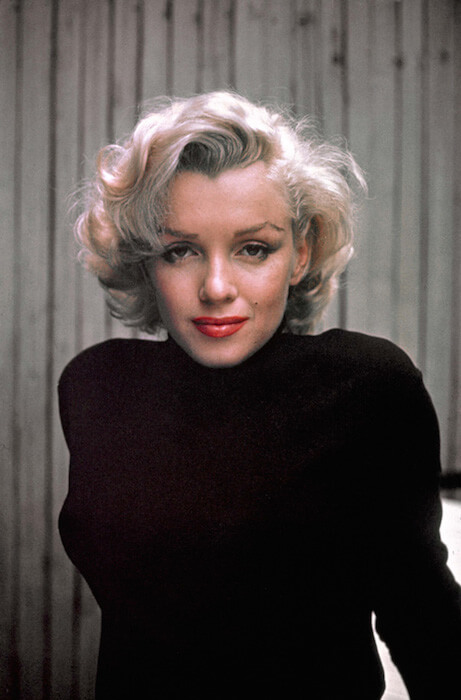 Marilyn Monroe was the ultimate sex symbol of the 50s and 60s. In fact, she was one of the most commercially successful actresses of that era. Her incredible beauty, off-screen controversies, controversial and stormy love life and most importantly, her affair with the US President John F. Kennedy has made her an object of intense fascination. At the time of her death, her personal problems, depression and substance abuse had taken their toll. At the age of 36, she was found dead on August 5, 1962, at her home at 12305 Fifth Helena Drive in Brentwood, Los Angeles, California. The autopsy report revealed that she had died of acute barbiturate poisoning caused by the alleged accidental overdose. The autopsy report also revealed that she had 8 mg/dL of chloral hydrate and 4.5 mg/dL of Nembutal in her system. At the time of death, she was filming the movie 'Something's Got to Give.'