The summer is the best season for those who love working out and indulging in physical challenges. It is a welcomed respite after the winters. In winters, the number and type of physical activities that you can do are severely limited due to the weather outside. You have to be limited to working out solely in gym and those who like to be out and about often find this bit claustrophobic. After all, you are confined to closed spaces and compelled to breathe stuffy air.
The benefits of outdoor training are several. You get fresh air, some refreshing sunlight (unless you are working under the noon sun) and moreover, it is easier to keep spirits up when you have a blue sky stretched overhead. Exercising outdoors will not only improve your physical fitness, but will also make you happier and more positive, believe me nature has that kind of effect on you.
So keeping with our today's theme, here are some great outdoor exercises to replace the gym in this summer.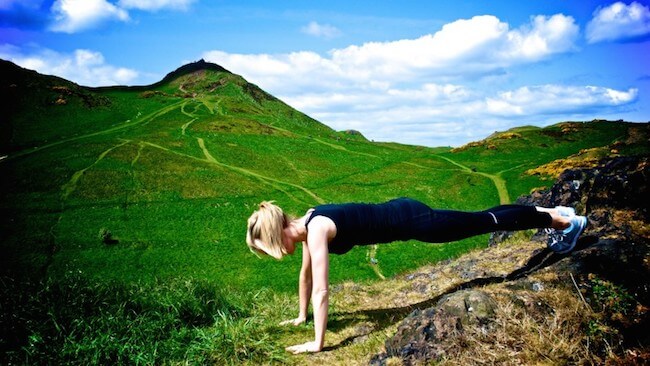 The CrossFit has been one of the most popular fitness trends over the past few years. Instead of the traditional training approach to predominantly focus on a single fitness aspect, the CrossFit workouts can be identified as a strength and conditioning system that also gives you an effective cardio session. The aim of CrossFit workout is to achieve full fitness and create balance in the body. Unlike gym workouts, the focus is not on building a specific muscle during the workout, but to improve your functional strength and conditioning.
The biggest benefit of the CrossFit workout is that it blasts calories, which makes it a perfect anecdote for the calories, you have accumulated on your thighs, hips and waist during the winters. The studies have revealed that your body continues torching calories even after the completion of the workout. And, the best thing about CrossFit workout is that you feel like a warrior after the workout. Here, is a sample beginner's CrossFit workout that you can enjoy under the sun.
5x Push Ups
10x Sit ups
10x Squats
5 round each
And, if you feel your fitness level can handle more challenging workout, then throw in burpees, mountain climbers, lunges and chin-ups. The rounds remain same – 5. But, you can change number of repetitions depending on your fitness level. Or, you can opt to do this grueling and challenging workout.
I always feel like a hamster running on a treadmill. Not that I have a rather rotund appearance like the rodent, but because running on the treadmill feels like a dull torture. I fail to understand that how could anyone endure 45 minutes of staring at the wall and running at a same pace, when you can always go out for the jog and catch some fresh air. And, trail running is even better than running around on the pavement. It is a fresh, healthy and fun way to whip your body back into shape, which works both your aerobic and anaerobic energy systems.
The rough or the beaten track used for trail running is bumpier than the flat road or pavement. Often, there are tree roots and small stones on the path and to navigate over and around them, you will get to use those leg muscles, which you would have never used. Also, you will have to maintain the balance while running, which will engage your core and would make you use the stabilizer leg muscles, which you rarely use.
Other benefits of trail running include less stress on leg joints and improved focus. It is a common fact that running on the hard concrete surface puts lot of stress on your joints, the shock of impact is particularly brutal on the ankles. However, this stress is significantly decreased while running on the trail. And, the trail running always requires focus, so that you are aware of the surroundings. Even, if you have used a same trail several times, still you would have to focus to minimize the chances of getting injured. And, this kind of focus is energizing and exhilarating.
If you hate running (by the way, you aren't alone), then cycling could be a great outdoor activity option for you. The best thing about cycling is that it isn't as difficult as running, unless you are cycling along the slopes. However, that doesn't mean that it is a piece of cake. Most tend to shun bicycles, but their ability to improve your all round health and to help humanity can't be ruled out. In general, a normal cycle ride (<10 mph) burns around 281 calories per hour, and if you power your way up the hills or cross the 10 mph benchmark, the fat burn can be even more efficient and effective. The biggest benefit of cycling is that it is easy on your joints. Running on hard tracks and pavement can be particularly stressful for your body, and trails can't be found everywhere for a run, which makes cycling a healthy and perfect choice. It is also a great option for those who have endured an injury and are on a road to recovery.
The other benefits of cycling include better cardiovascular health, ability to shed pounds, better immune system and surefire way to relax and relieve all the stress and worries. And, it is a legitimate and completely cost free mode of transportation.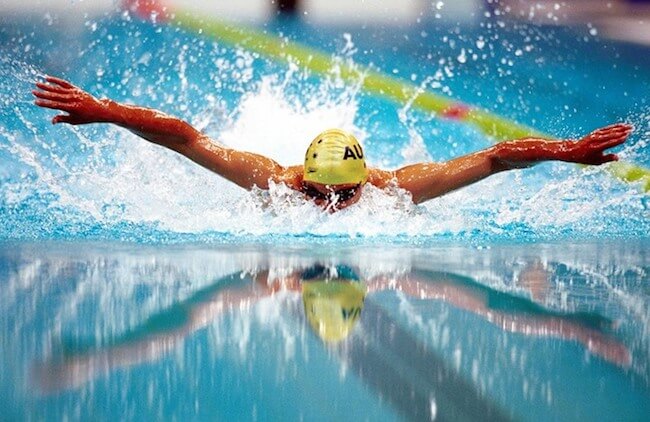 Its ok, if you are stingy and don't want to invest in cycle, which in all probability, you are going to dump in your garage once the enthusiasm wears off. The best choice for you is the old fashioned swimming. And, in the summers, there is nothing more refreshing and invigorating than a good dip in the calm blue. The swimming is an intense full body workout that avoids putting any undue stress on body joints. And, unless, you are thinking about a dive from the cliff, you will be safe and injury free. In terms of fitness gain, the swimming can definitely improve your cardiovascular health. In fact, a study revealed that sedentary middle-aged men and women who did swim training for 12 weeks, consumed 10% more oxygen and the stroke volume was increased by 18%. The swimming can also help you tone your body and shed those extra pounds off your body.
You can visit your local pool and get yourself in a perfect summer shape. And, if you don't know how to swim, then this is another reason to learn swimming as soon as possible. Remember, a casual swimming session can burn more than 500 calories. So, if you want to trim that waistline, then a swim is best for you.