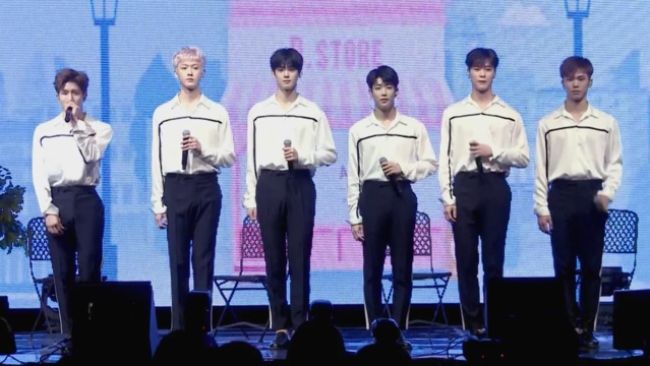 Astro is a South Korean pop group that was formed in 2016. The band gained popularity with the release of successful EPs like Summer Vibes (2016), Dream Part.01 (2017), Blue Flame (2019), Gateway (2020), and their debut album All Light (2019). Billboard Magazine named Astro as one of the best K-pop groups to debut in 2016.
Members
Past Members
Rocky – Main Dancer, Lead Rapper, Vocalist
Moonbin – Main Dancer, Lead Vocalist
Origin 
Seoul, South Korea
Genres
K-Pop, J-Pop, Electropop, Synthpop, R&B
Labels
Fantagio Music
Universal Japan
Formation Date
2016
Singing Portfolio
Their debut EP Spring Up (2016), featuring the hit single Hide & Seek, climbed at #6 on the Billboard World Albums Chart in the US.
Their debut full-length album All Light was released in January 2019. It landed at the top spot on the Gaon Albums Chart and at #6 on the US Billboard World Albums chart.
Astro Facts
Their official fan club is called Aroha which stands for 'Astro Hearts All Fans'.
The band released 4 consecutive season-themed mini-albums – Spring Up in February 2016, Summer Vibes in July 2016, Autumn Story in November 2016, and Winter Dream in February 2017.
Eun-woo is the most famous band member due to his successful career as an actor and model.
All members of Astro appeared as themselves in the television series To Be Continued in 2015.
Cha Eun-woo and JinJin are the only English speakers in the group.
MJ is the oldest member of Astro while Yoon San-ha is the youngest of all the boys.
The band's logo is a modified hexagram formed by combining 2 triangles that look like the letter A which stands for 'Astro' and 'All Fans'.
Astro had performed at the Staples Center in Los Angeles as a part of KCON in 2016 and 2017.
On June 28, 2020, the group held an online concert called 2020 ASTRO Live on WWW  due to the COVID–19 pandemic.
In November 2019, Moonbin took an indefinite hiatus owing to his health-related issues. Astro operated as a 5-member band during the promotion of Blue Flame, which was released on November 20, 2019.
In February 2023, it was announced that Rocky had decided to leave Astro and the agency Fantagio, following the expiration of his contract with the agency.
Featured Image by Tenasia / Wikimedia / CC BY 3.0