It rarely happens that you can succeed at something if you don't have a strong will to make it through anything. Many musicians have confronted a series of hearing problems, but some of them had to face with total deafness. Either way, they are considered as true masters of the art, if they are able to get over that problem. There aren't many of them in the world, but everyone should be aware of those, who were still able to create music despite deafness. Not just on a decent level, but the deaf musicians on this list were capable of producing even high-quality musical creations. You probably may be aware of some of them, but let's read the entire article in order to find out more about their lives.
Paul Stanley
The rock band KISS's member, Paul is particularly deaf. He cannot hear with the right ear since birth. But, his ambition and eagerness to work with the legendary band, provided him the success, he has today. The statistics say that it is a problem, which occurs in one child out of every 10,000 births. But, this isn't a problem with the newborn kids only. Those, who are taking hearing for granted can also face deafness. So, Paul suggests everyone to take care of their ears by using earplugs. He is also working with the House Research Institute in order to assist everyone, when it comes to hearing.
A musician who has recorded 35 studio albums over 45 years is a proof that hearing difficulties can be avoided. As one of the best musicians in Canada, Neil had to overcome hearing problems (or deafness) in his career. He was dealing with it while recording the studio album Weld in 1991. The Tinnitus had stopped him from making and recording music for nearly a year. But, he was able to recover and continue with his work. After that, Neil always took care of his ears and hearing as much as possible. Neil is a musician who is in the Rock and Roll Hall of Fame, and is the creator of the legendary tracks such as Old Man, Harvest Moon, and Heart of Gold. Apart from musician, he is also an active philanthropist and an engineer.
Johnnie Ray
Arguably, the first white singer in the genre of blues. Ray achieved many goals in his life without being able to hear with his right ear. He once had an accident at the age of 13, and as a result, he lost audibility from the right ear. With the progress of ongoing medicine, Johnnie decided to test his luck to solve the hearing problem. But, that only made the hearing problem more complicated, and he was also totally deaf by the age of 31. His most celebrated track, Cry was at the number one spot for nearly three months. Some people will say that he was partially the reason, why numerous artists from Great Britain have reached the iconic level in music history. Also, let's not forget that Elvis Presley was too influenced by Johnnie Ray.
Gabriel Urbain Faure
French artist, Gabriel was a prominent composer of his time, who made a huge impact in the musical world. His work was unconventional, and can serve as one of the reasons that why it was so important. Faure created music in three stages or periods.
The first was characterized by many piano pieces. They didn't show off the performer's technique.
The second was a very calm and profound period and there were tracks such as La Bonne Chanson and the Requiem.
The third period showed songs such as La Chanson d'Eve and Le jardin clos.
But, when Gabriel was beginning to go deaf, he couldn't make a difference between high and low notes. So, he retired in 1920 as he couldn't deal with the deafness.
Ludwig van Beethoven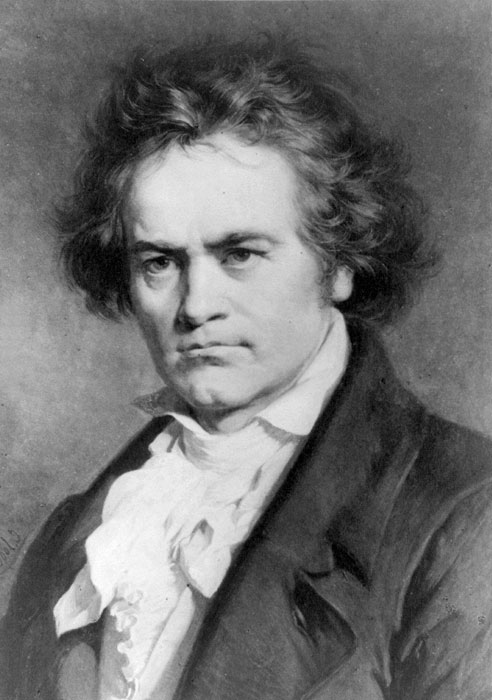 A fascinating pianist and a composer like Ludwig, who influenced numerous generations over the years, is the last one on this list. Ludwig's astonishing achievements were highly significant in the transitional period between the Classical and the Romantic era. He is the second musician on this list, who had to deal with tinnitus at a young age. Over the years, the problem grew bigger and Beethoven wasn't able to listen and communicate properly. But, the fascinating thing is that he continued to compose and became one of the greatest musicians of all time. Probably, everybody knows the 9 legendary symphonies, which were created from 1977 until 1824. Some of Ludwig's greatest compositions are Missa Solemnis, Ode to Joy, Moonlight Sonata, Kreutzer, and Eroica Symphony.