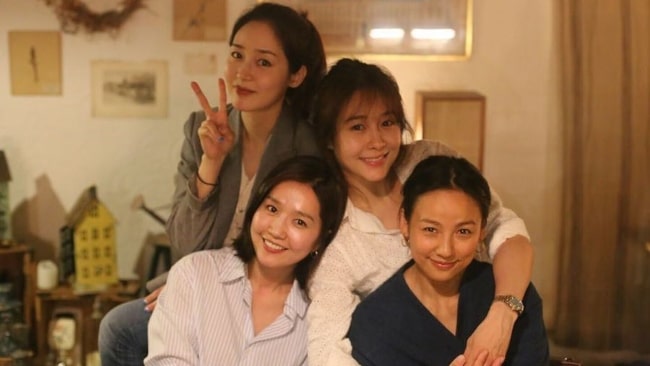 Fin.K.L is a South Korean girl group that was formed by DSP Media in 1998. The group consists of four members in all, Lee Hyori, Ock Joo-hyun, Lee Jin, and Sung Yu-ri. Fin.K.L have released a number of albums, EP's, and singles that have gotten them the success they thrive in today.
Members
Origin
South Korea
Genres
K-Pop
Labels
Daesang Enterprise
Formation Date
1998
Singing Portfolio
Fin.K.L's songs are mostly based upon ballads and fluctuate between the genres K-pop and R&B.
Fin.K.L Facts
Fin.K.L stands for "Fin Killing Liberty." The intention behind the title of the group's name is to express that the members of the group stand against "the oppression of all freedom."
The name Fin.K.L is the result of a poll that was conducted by a group of young people for DSP Media. However, this is also the reason why there is no clear English meaning behind the group's name.
The first member to be discovered by DSP Media for Fin.K.L is its lead singer Ock Joo-hyun. She was called in to sign a contract with DSP Media after she won a radio contest after singing American singer and songwriter Mariah Carey's Hero (1993).
It was Joo-hyun who brought in Fin.K.L's 2nd member Lee Jin who happened to be a friend of hers. She was signed on after she had auditioned with the song Blessed Me by Eco.
Sung Yu-ri was the 3rd member to be signed on to the project and was spotted while on a school trip.
Last but not least, Lee Hyori was the final member of the group who had been spotted while taking pictures at a mall. However, prior to her selection, Annie Lee who was a member of Tashannie was chosen to be part of the group but she parted ways with the group.
Fin.K.L's first album titled Blue Rain was released the same year it was launched in 1998.
On May 13, 1999, they came out with their 2nd album titled White. The album featured the hit tracks Everlasting Love and Pride. It was also one of their most selling albums.
The 3rd album Now was released on October 6, 2000.
For their single Feel Your Love, the members of Fin.K.L were dressed in school uniforms which intended to signify a transformation to womanhood.
The group's compilation album Melodies & Memories which was released on April 13, 2001, consisted of Korean hit songs from the '80s and '90s.
The song True Love was recorded in 2001 for the South Korean drama series of All About Eve.
On March 8, 2002, Fin.K.L's last album titled Eternity was released. It is considered to be a depressing ballad that revolved around lyrics on waiting for long lost love.
Sometime after the release of their 4th album Eternity, the members of Fin.K.L decided to unofficially part ways from the group and work on their career as solo artists.
Since they broke up apart from the girl group, Lee Hyori and Ock Joo-hyun have released various hit singles and albums whereas their fellow singers have played crucial roles in films. However, in 2005, the group came back together in order to record the digital single Fine Killing Liberty that consisted of 4 tracks in total along with a music video.
Fellow singer Lee Jin has been said to be distancing herself from the group's image as she remains in the limelight as an actress.
During a concert of fellow singer Lee Hyori that was being held on December 19, 2008, the group reunited and performed together. However, since then there has been no such talk about them getting back together.
Featured Image by Soompi