Keanu Reeves is an actor who is best known for the role of Neo in the trilogy The Matrix. His road to fame was very difficult and it is certainly the most difficult role ever played. He lost people who were very close, and lost everything he owned, and then again managed to rise to the top. Here are five lessons we can all learn from his life story.
1. Life Goes On
Keanu Reeves was born in Beirut, Lebanon, and lost his father when he was only 3. Since then he has lived with his mother and sisters. He traveled with them around the world because his mother, who was a costume designer, was constantly changing jobs. He wasn't a good student in school because he suffered from dyslexia, but he was good in sports and acting.
He was a good hockey player, but he had a difficult injury that prevented him to focus on the sport. At that time, he began to intensively engage in acting despite the difficult conditions in which his family lived. He had an unstable life, could not deal with everything, but his path to the glory and a better life had started because he did not give up.
2. Generosity
When he was 22 years old, Keanu moved to Los Angeles and began a successful career. He soon reached the highest fees slab in Hollywood, but went on wasteful spending. Apparently, after the third installment of the Matrix series, he had earned a total of $110 million, and out of this, $75 million was granted to the team in charge of the special effects and costume, because they were very deserving of his success. So much for his generosity.
Part of the money also went for a Harley Davidson that he gifted to each of them. Reeves has donated large amounts to charities for fighting cancer, animal rights and for sick children. He has established his own foundation that cooperates with hospitals that are treating children diagnosed with cancer. Obviously, he has not forgotten what his previous life was like and realized that giving is the greatest treasure that a man can possess.
3. Follow your Passion
Keanu Reeves has always worked on things for his passion and not for money. He refused millions in fees offered to star in two films besides Robert De Niro and Al Pacino because he wanted to play the character of Hamlet in theater. At the same time, he got the opportunity in a theater in Winnipeg, Canada. He played the role so passionately that he received excellent reviews for it. Of course, sometimes the passion brings money, but since he had to choose, he has chosen to play his dream role.
4. Wait for the Better Days
At a young age he was separated from his father and later, he lost his best friend actor River Phoenix. Then came better days, when he fell in love with actress Jennifer Simon whom he married. He had to witness another tragedy when their child was born dead and the two got divorced. Shortly afterwards, Jennifer died in a car accident and Keanu had to start using antidepressants.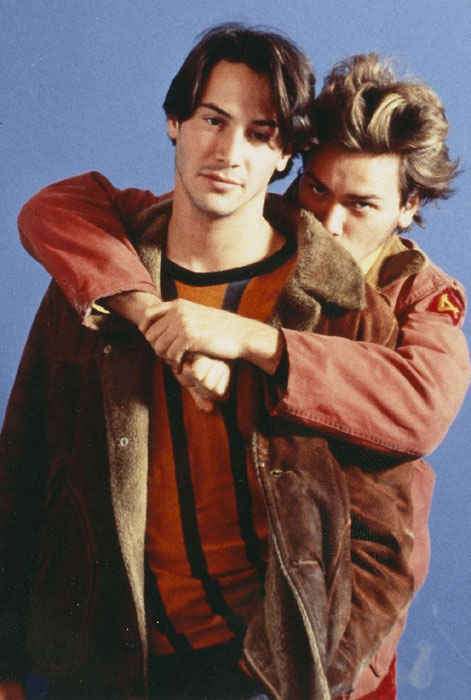 Talking about all those people who aren't a part of his life anymore, he had said in an interview:
"I need to be part of their lives and those of mine. I wonder what would have my present been if they were here now… there are so many things we could do together. I miss all the beautiful things that will never happen. But I do not want to run away from life, I know how nice he can be."
Sometimes you will experience major losses in life, but you desperately need to remember the beautiful things that can happen and do not give up.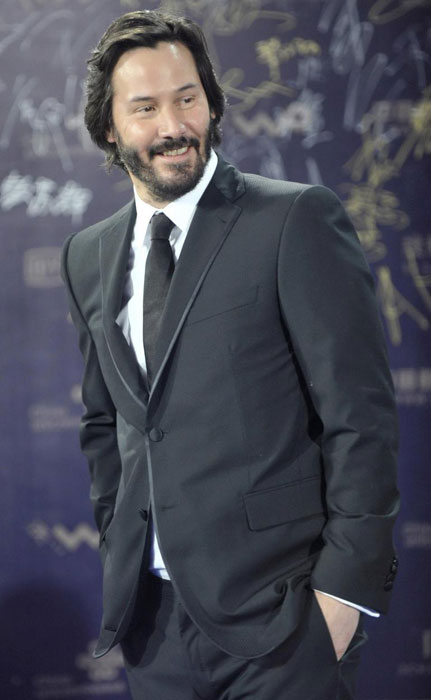 5. Be Optimistic
Despite all the bad things that happened in his life, Keanu Reeves remains positive, thanks to the beautiful things that have happened in the meantime. Maybe you started badly, you have suffered losses of close people, but you know that in the meantime, there were moments and therefore it's worth fighting for better days. The life story of Keanu Reeves is proof of that.
"Positive energy brings happy feelings and negativity brings damage. A simple destruction during a negative energy is a subtle aspect of creation, as when a forest burns in the fire and it still has its advantages. Sometimes your enemy is the greatest teacher, people can learn from their mistakes, and sometimes destruction means rebirth."

– he said.