If you're passionate about helping people, starting an NDIS (National Disability Insurance Scheme) business may seem like the perfect step for you. It's a chance to use your skills and interests to help others, while also building a successful business. Creating any new business requires dedication and a lot of hard work if you want to make big things happen.
In the NDIS space, there's much to think about to ensure your business becomes the success that you want it to be. Before you start your business, you should consider the steps and strategies that are going to help you achieve your goals.
Get To Know The Field
The first step anyone should do when they're thinking about setting up a business is to do some research. Getting to know the industry or sector is essential if you want to find your place within it. You might already have experience and knowledge of NDIS, perhaps from working in the field in some capacity. However, it's still important to do some research from the perspective of being a business owner. Getting to know your potential competition, what sort of businesses you could set up, and some of the challenges you could face is essential.
Explore Different Ways Of Creating Your Business
When you decide to start a business, you could choose from several ways to begin. You might start your business from scratch, buy an existing business, or perhaps invest in a franchise. All of these can be profitable ways to start running an NDIS business, but they can have different pros and cons.
For example, a franchise could help you to hit the ground running by allowing you to buy into an existing brand that provides home care, support coordination, or other services that you might be interested in. Finding the right business model will help to set up your business for success.
Find a Niche
Every business needs a niche. You can't be everything to everyone, so you need to decide what services you want to provide and who you want to deliver them to. You might decide to focus on a specific demographic or target audience.
Perhaps, you want to provide NDIS services to children with disabilities, or you want to focus on working with the elderly. Choosing a niche differentiates your business from others and allows you to start becoming an expert in that particular area. Define the services that you want to offer, who you want to offer them to, and what makes your business different.
Develop a Business Identity
It's difficult to stand out from your competition if you don't really have a clear idea of what your business is and does. That's why it's important to develop a strong brand identity that will really speak to the people you want to serve.
Some of the things you will want to consider include –
Your brand's mission – What is the aim of your business? Who do you want to help and how? What do you want to change?
Your brand's vision – Where is your business going? What's your vision for the future?
Your brand's values – What does your business stand for? What are the ethics that drive your actions?
Research and Analysis
Researching and analyzing isn't just something to do when you're first setting up your NDIS business. It's something that you should keep doing if you're looking for success. You should be continually learning about how your business is performing compared to others, what innovations are happening in the sector, and how you can make improvements to the services that you offer.
This will allow you to keep providing the best experience for your service users while making your business as successful as possible. Keep analyzing your business and its performance, your clients, and your competitors.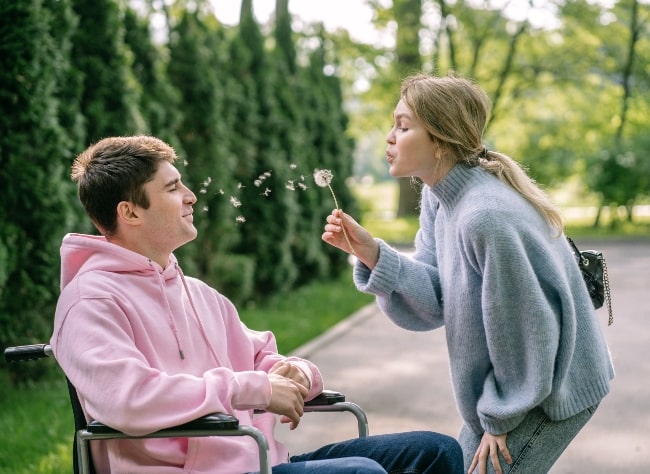 Write a Business Plan for Guidance
Start off your business on the right foot by developing a business plan to follow. It will give your business guidance and ensure you have goals to strive for. It's also essential if you're seeking funding for your business. You can use it to show lenders and investors what your plans are and how your business will grow.
Pay Attention to Compliance
Compliance is everything when you're running an NDIS business. You need to be working within the regulations to provide safe and caring services for your clients. Make sure you're familiar with relevant guidelines, including the NDIS Code of Conduct and NDIS Practice Standards. You will need to keep up with any regulatory changes so that your business remains in compliance too.
Develop a Strong Team
Some businesses might be run as a solo mission, but many of them are no good without a strong team of people. If you want to grow your NDIS business, it's crucial to have the right team to go on that journey with you. Hiring people can be a long process if you want to find the right staff, but it's worth it to make sure your employees are as dedicated to your mission as you are.
The first thing you should do is define what you want and need from anyone you're going to hire. Having profiles of your ideal candidates will help you to start seeking the right people to join your team. But it's also important to give them the right training and guidance to help them develop within your business.
Create a Killer Marketing Strategy
Promoting your business will be key to finding success. You can be competing with a lot of other NDIS businesses that are offering similar services, so you need to get your brand's name out there. There are many ways to advertise your services, including both online marketing, such as SEO and content marketing, and offline tactics too. A solid marketing strategy will help you to promote your business and achieve your goals.
When you set up an NDIS business, you should aim for success from the very beginning. With a clear plan, you can make sure you know where your business is going and how to get there.