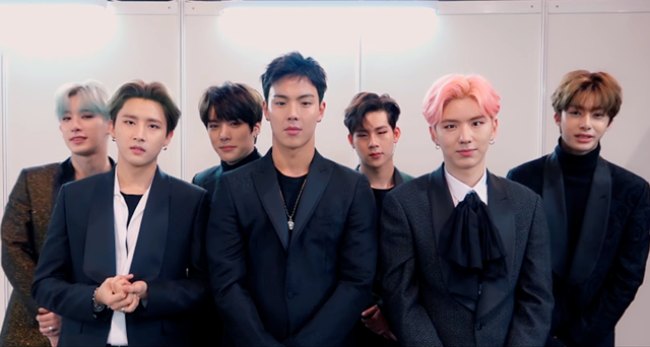 Members
Past Members
Wonho – Vocals
Origin
Seoul, South Korea
Genres
K-pop, Hip-Hop, EDM, Pop
Labels
Starship Entertainment
Mercury Records
Formation Date
2015
First Headlining Tour
Monsta X The First World Tour "Beautiful" (2017)
Singing Portfolio
Monsta X released their first album The Clan Pt. 2.5: The Final Chapter in March 2017. The album was so well received that it peaked at number 2 on the Korean music charts and at the number 1 spot on the Billboard charts. The band has released several successful songs such as Trespass, Hero, All In, Fighter, Beautiful, Shine Forever, Newton, and many more.
Monsta X Facts
South Korean entertainment company Starship Entertainment collaborated with music channel Mnet on a survival program called No.Mercy and the final line up was made into a South Korean boy band called Monsta X. The group members were chosen on the last episode of the show.
All the group members were in the show since day one except for I.M, who was added midway in the show and ended up being on the group list.
The name of the group, in fact, is a pun. It can be taken as "monsters conquering the K-pop scene" or "my star" as Mon means "My" in French. The X in the name represents some unknown existence.
The group made their Japanese debut in May 2017 with their first Japanese single Hero and it peaked at number 2 on the Oricon's weekly single chart, number 1 on Tower Records' chart and number 2 on Billboard Japan's weekly charts.
They have done Asian world tours in 2016-2017 and 2018 and their first world tour was in 2017 followed by another in 2018.
The group got to serve as the torchbearers for the 2018 Pyeongchang Winter Olympics torch relay's first day of the Seoul leg of the Olympic torch relay on January 13, 2018.
The group has done print modeling for Tony Moly's lip tint cosmetic line in October 2018 and several other brand endorsements.
In April 2022, Monsta X released their 11th mini-album titled SHAPE OF LOVE.
In October 2019, Starship Entertainment announced Wonho's departure from Monsta X.
Visit the band's official website @ monstax-e.com.
Featured Image by Bugaboo.TV / YouTube / CC BY-3.0