The unrest created by Robin Thicke and Paula Patton's divorce might be over and though the estranged couple is still stuck in a custody battle over their only son, Julian; Paula has not let the disturbance in her personal life affect her career, health or happiness. It's business as usual at home, in the gym and at the studio.
Major Work Credits
Other than earning several songwriting credits for her then-boyfriend Robin Thicke, Paula made her start in Hollywood with a small role in the romantic comedy Hitch (2005). Her first big break came with the pivotal role-playing Denzel Washington's love interest in the thriller, Deja –Vu (2006). In 2016, she was part of the romantic comedy The Perfect Match, the Adam Sandler Netflix comedy, The Do-Over and the ambitious, big-budget action-fantasy film Warcraft, inspired by the video game of the same name.
However, her biggest box office grossing movie project was without a doubt playing the female lead in Mission: Impossible – Ghost Protocol (2011) which has made more money than any of the other movies of the same franchise.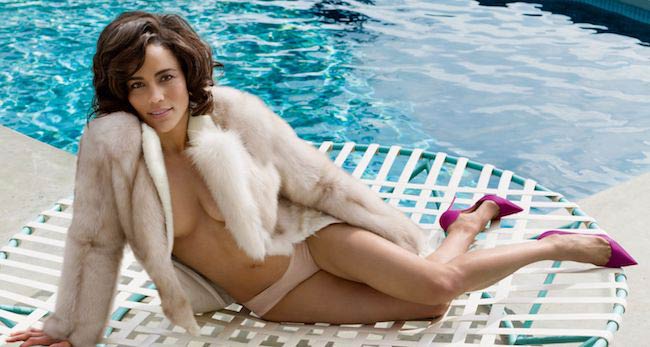 2017 Release
Paula has finished shooting for a thriller titled Stranded opposite Death Race star Luke Goss. She is currently shooting for season one of drama series, Somewhere Between in which she plays the mother who travels back in time to prevent the murder of her daughter. She will soon follow up by shooting for Thirty Eight, a movie that touches upon the tense theme of racism and crime.
Fitness Philosophy
When off work, Paula hits the gym every other day for the sake of staying consistent without any pressure. That is the time when she likes to try a new form of exercise or join a group class to avoid getting stuck in a rut. She particularly has a lot of faith in Pilates, Yoga, and CrossFit. Paula likes CrossFit for the efficiency of being done for the day with a high-intensity workout in 7-30 minutes.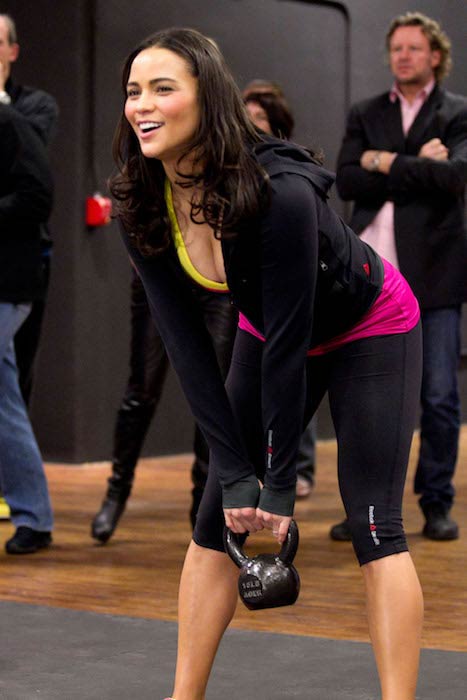 Benefits of a Group Exercise Class
While supporting Reebok's endorsement of CrossFit, Paula agrees that fitness needs to be promoted as a sport as working out in a group is a great way to meet new people, indulge in friendly competition and feed off each other's positive energy. It does not feel so difficult anymore and leaves you in a happier mental state when all the endorphins fire off in your body.
Training While Filming
To look lean and agile in action movies such as Mission: Impossible – Ghost Protocol (2011) and Warcraft (2016), Paula makes it explicitly clear that you have to abandon any sense of moderation or balance. For about 6 months, she had to train 2.5 hours every day, six days a week to develop every element of fitness that translates into a functional, aesthetic appearance on screen with the added ability to perform all her stunts.
Particularly for Warcraft, Paula also had to spend another 2 strenuous hours practicing fight choreography every day and often woke up at 3:30 am to train for 20-30 minutes before filming a scantily clad scene.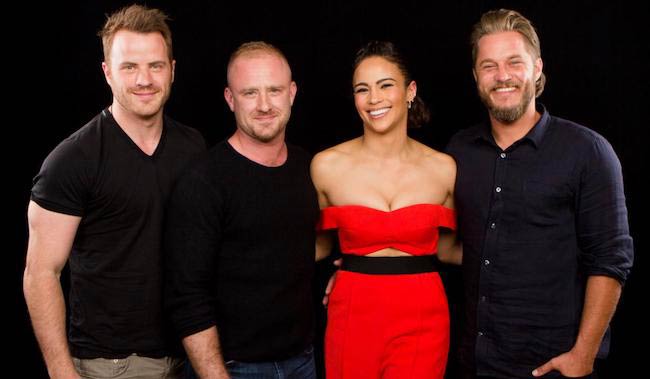 Diet and Training Approach
Long time trainer, Jeanette Jenkins encourages meals and snacks that only contain organic, whole food ingredients largely made up of fresh vegetables. During the filming of Warcraft, the pressure to eat as much protein as possible with every meal and as a snack automatically eliminated processed food and unwanted sources of calories from Paula's diet.
Due to extensive travel while filming, both Jeanette Jenkins and Ramona Braganza, favor a series of workouts that incorporate nothing more than 5-pound dumbbells and functional body weight movements repeated to exhaustion.
The Ramona Braganza's 3-2-1 Training Style
In order to maintain a balance between cardio, strength and core training; all of which are extremely important to having the best body one can have, Ramona Braganza devised the 3-2-1 training style as a basic guideline to create a time efficient daily workout which seems do-able for any person with a busy routine.
She advises incorporating 3 bursts of cardio alternated with 2 circuits of strength exercises and 1 core exercise to close every workout. Similarly, in diet, Ramona recommends 3 balanced meals accompanied with 2 healthy snacks a day and at least, 1 liter of water consumption.
To download a sample 12-day workout which only requires 3-5 pound dumbbells, click this link.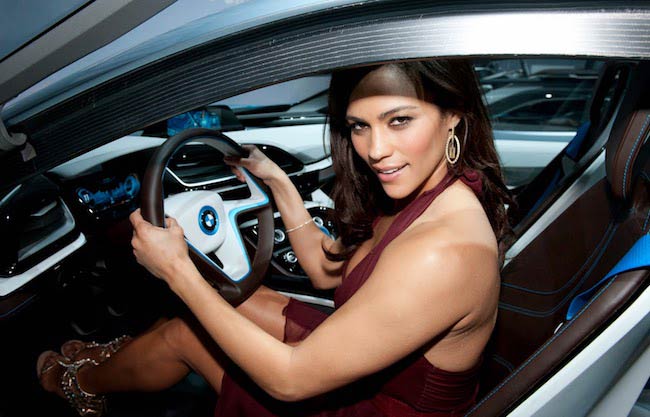 Nailing the motivation
Our fluctuating emotions often play tricks on the mind. Paula confesses that staying motivated to stick to schedule even when there is someone to train you can be quite difficult. In the beginning, when the training still feels new and challenging, it is best to face every workout one day at a time. Avoid overwhelming by thinking and re-thinking about attaining an unreachable goal.
The aesthetic improvement in the body that takes a few weeks makes it much less painful to stay disciplined. When you are close to your goals, you instinctively want to push your limits more often. That is when you have to be careful that you don't overdo your workouts. On the flip side, the validation of being physically strong provides a lot of positive psychological benefits. It helped Paula gain acceptance of her newly found single status. She quickly overcame the setback of divorce and actively seeks happiness being among friends & family and in activities that give her joy.
Advice on Happiness
Paula honestly states that being alone particularly feels scary after a long relationship comes to an end. Learning to love her own company was the only way, she could heal completely from the break-up. Paula thinks brooding is overrated. One should not take life too seriously and give voice to their inner child to stay happy in the moment. Worrying never helped her earn more money or bring more success than what she has in her life.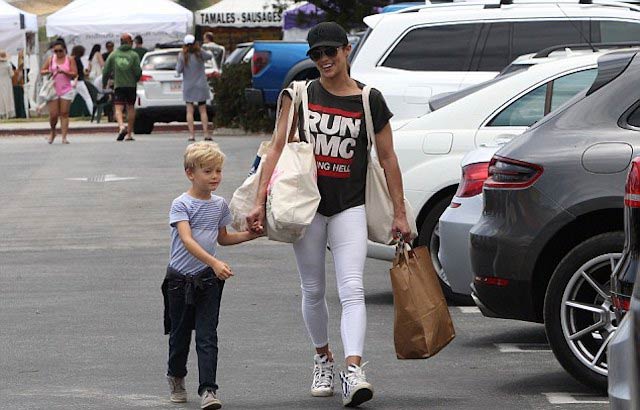 Paula's Current Perspective on Relationships
She split from her husband of 9 years after being in a relationship with him for more than 21 years. At this point, Paula is unsure about living happily ever after. But she believes that there is a perfect match suited to each moment as you live through life. A relationship instinctively feels right if it starts off on a positive note. Over time if the partners drift apart, the relationship does not feel right anymore and for that, she can only hope and pray with fingers crossed, there is another right partner available in the future to fill the void.