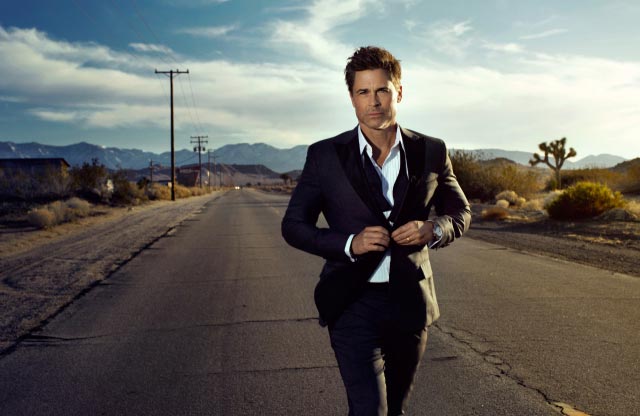 Heart throb of the 1980's, Rob Lowe worked extremely hard to overcome his pretty boy image to turn into a widely acknowledged actor of serious caliber. He started acting at the age of 15. From community theater, to commercials, to TV appearance to his first movie role in The Outsiders (1983) at the age of 18, he got a taste of success early in life. His good looks got him plenty of attention and entrenched him deep in the thick of fame and money at the mere age of 21 when St. Elmo's Fire (1985) found box office success.
Too much, too soon?
It did not take him long to turn into a player who loved to party. Rob started getting his buzz out of sex, drugs and alcohol until a scandal woke him up from the degenerate lifestyle with a rude shock.
At the age of 24, when he was campaigning for Presidential candidate Michael Dukakis in Atlanta, he stumbled into a couple of girls at a nightclub who agreed to spend the night with him. Videotaping the entire intimate experience turned out to be a bad idea as by the time he regained consciousness in the morning, both the girls and the tape were missing only to resurface later in public. One of the girls turned out to be merely 16 and her mother sued Lowe. He settled the case outside the court and did community service as part of the deal, but the negative buzz gave a huge blow to his popularity and public image.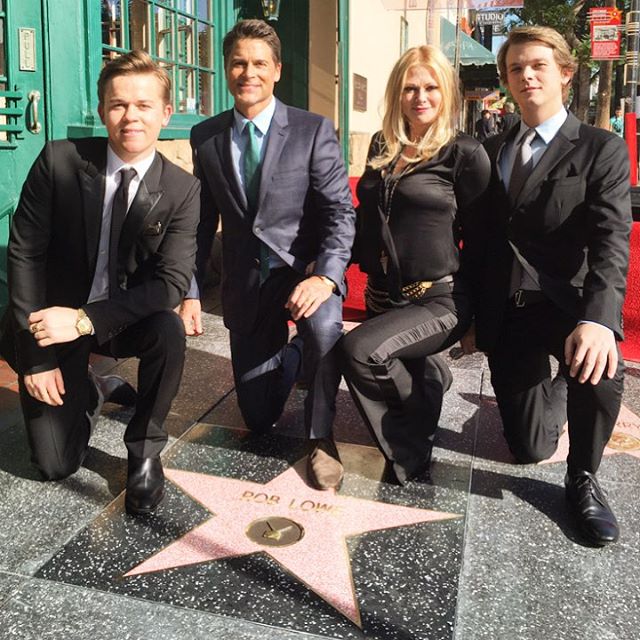 Testing times are meant to reevaluate your life and intentions
In 1988, Rob took time off to recover from his drug and alcohol addiction. Taking time off for the next two years paid off. He made a comeback to acting with his head in the right place in 1990 and ever since has managed to retain a permanent presence on American television spanning across a timeline of two and a half decades.
His long career is rife with a string of films, TV movies, regular recurring appearances on television and voiceovers to several characters and documentaries for which he earned the coveted star on the Hollywood Walk of Fame in December 2015.
He became a household name playing Sam Seaborn in The West Wing (1999-2006), Robert McCallister in Brothers & Sisters (2006-2010) and Chris Traeger in Parks and Recreation (2010-2015). He starred as the lead, Dean Sanderson in The Grinder (2015-2016) and also gave his voice to Simba in the animation series The Lion Guard (2016). Up next, he will be seen in the movie, Monster Trucks (2017).
And that is not all!!
Living a life that is expansive and fulfilling
After turning 50, the 52 year old seems to take on life with even greater initiative and energy as he launched a men's skincare line, Profile in 2015. In early 2016, he entered the highly competitive perfume market and released 18 Amber Wood men's perfume under his skincare brand, which is also doing very well in sales.
Rob is persistently quizzed how he manages to look better with age and stays consistently good at his job. He is only too happy to reveal what keeps him going.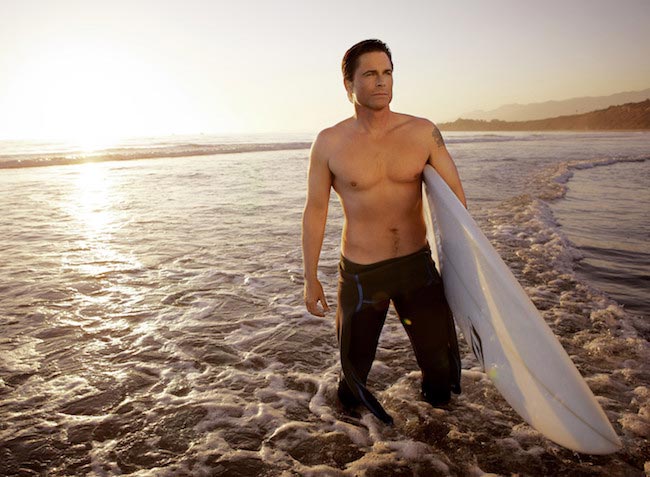 It takes relentless, continuous work
Rob pegs himself as the person with 'all or nothing' mentality which eventually taught him the importance of balance the hard way. Constant reassessment of priorities helps him keep his head straight. But, preservation of whatever matters most in life is not a one-off job.
Staying fit takes daily dedication and so does staying sober. He has been happily married for 25 years and even that was not possible without ceaseless commitment.
Staying active ensures physical energy does not resurface as emotional disturbance or anxiety. Rob finds the time to go swimming, surfing or skiing and takes out time for a quick workout during his lunch hour whenever he is on the sets. He admitted to talk show host Conan in one of his interviews that he stumbled upon the fountain of youth through sports and sobriety.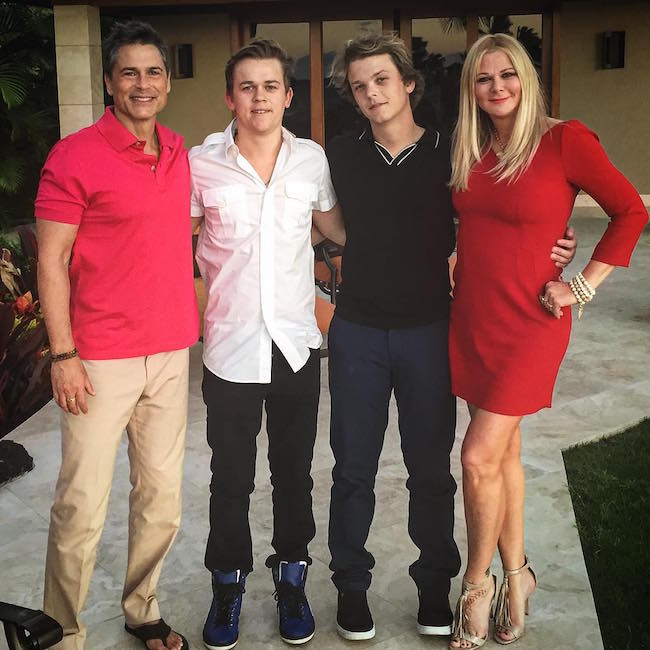 Start improving your life by dedicating yourself to create memories
Now in the fifth decade of his life, Rob knows for sure that perfection and an ideal life is an illusion. He suggests that people should stop comparing the mess inside their heads to other people who seemingly look like they have their life all figured out, on the outside. Focus on the immediate priority that matters to you most and get going from there.
He explains that an underrated way to build a fulfilling life is to create memories. In fact, he says that we should all work towards it like it is one of our main jobs in our everyday routine. The more varied and enriching memories you build your life upon, greater will be your reservoir of self-security that will not only make you wise and keep you inspired, but also serve as a source of comfort when life gets tough.
Staying timeless is a mental game
He gives the example of children. Adult life de-conditions the curiosity, excitement and sense of interest children naturally tend to feel for even the most mundane things. People age in attitude way before it starts showing in their appearance. A small waist and a wrinkle free face will fail to keep you looking young if you cannot back it up with the ability to compete and adapt to change.
That same instinct ensures your longevity in any industry since it empowers you to surprise people.
On the other hand, the pressure to stay your best should not make you take life too seriously. Indulge yourself in a little sense of humor now and then and hone it as much as you can. Rob says he has never met a funny person who was not smart and being smart allows you to take chances when it counts.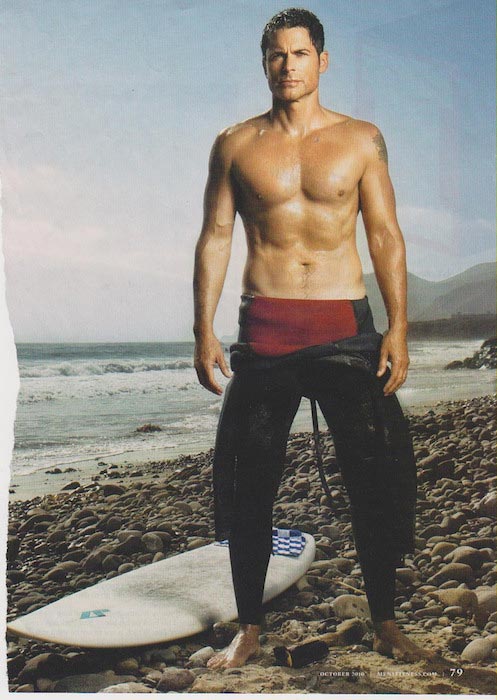 Keeping your brain sharp also keeps you centered and oblivious to the odds working against you as you build a life true to your vision.