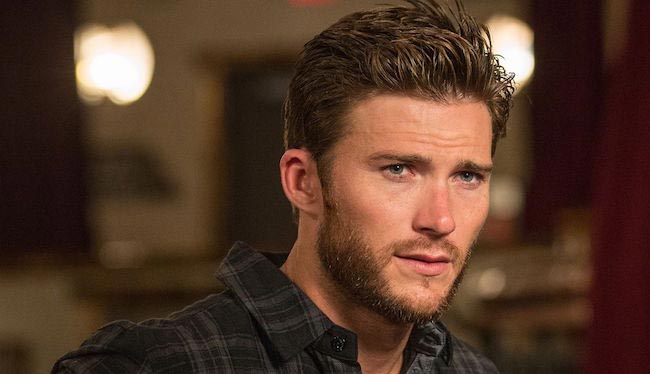 Scott Eastwood shows How to Build an Awesome Life on your Own Terms and Look Good while doing it!
Scott Eastwood's career is finally taking off! In 2016 alone, apart from starring in lead roles in Mercury Plains and Walk of Fame, he is also a part of power-packed multi-starrers; Snowden and Suicide Squad.
His visibility in Hollywood is bound to grow even more since he confirmed being a part of Fast 8 and Pacific Rim: Maelstrom set for release in 2017. Despite being Clint Eastwood's son Scott has absolutely no sense of entitlement for his current reign of success. He did not achieve overnight fame. It took him more than 13 years to make it till here and he is mentally prepared that it will take only a couple of unforeseen disasters to end his career in a second.
So, if he did not take the help of his father who practically dominates the movie business, what exactly did he do during his entire period of struggle to come out on top to become the alpha male he is today?
Read on.
A rewarding life is created by being a person of action, directed by goals which are ruled by strong work ethics.
To say that Clint Eastwood has an unconventional family would be an understatement. Right after the divorce from his first wife, Clint had an affair with flight attendant, Jacelyn Reeves, back during the eighties. Scott and his younger sister Kathryn were born to her. But, they also have five other half-siblings Clint had with four other women!
Raised in Hawaii and California, living back and forth between his father and mother, Scott did not have the most stable upbringing. It soon taught him to take responsibility for his own actions. Also, it did not help that Clint deliberately withheld the privileges that come with being a movie star's son. A self-proclaimed workaholic, he wanted Scott to hustle his way up to a successful actor's life. And, hustle he did. From construction, to car-parking valet to bartending, Scott claims to have worked multiple jobs while taking acting lessons and suffered through a long string of rejections before he started nailing his auditions!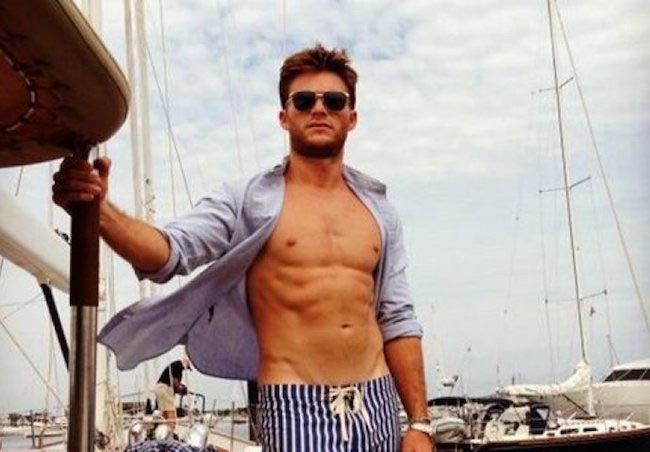 Being responsible does not kill the fun out of your life! It enables you to have more of it!
Scott admits to enjoying his life as much as possible and being single, he often dates girls. He also looks for diverse experiences to enrich his life. From helicopter flying lessons to harpoon fishing to surfing at exotic locations, the list is never-ending. Not to mention all the stunts he gets to perform in his movies! If a studio forbids him from doing his own stunts as FOX denied him from riding a bull in The Longest Ride (2015), he goes and tries it out after filming is finished. He insists he will not promote anything that he has not experienced for himself!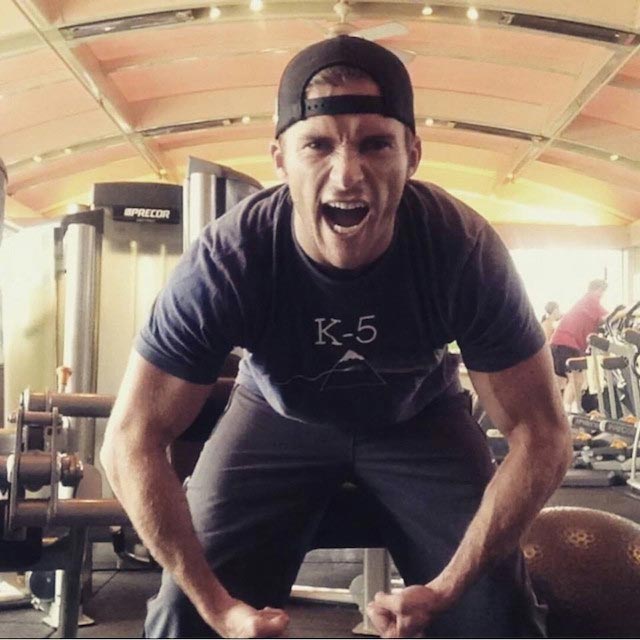 Living a life of adventure seems to have weathered his face making him look older than his age. But, it only adds to his charisma which comes with self-security. He does not feel the pressure to contrive a social image because his life is already as awesome as it can be.
Scott reveals that all this became possible when he put serious thought into how he would like his life to turn out. With a degree in communications to fall back upon and a pact with self to become a full time fire-fighter if his career in Hollywood fails to take off by the time he is 30, he managed to fight for his share of success, fearlessly.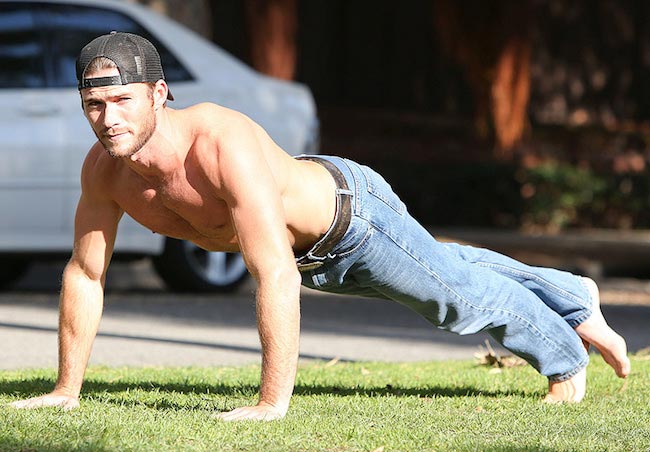 Fitness and Diet
Scott Eastwood has a habit of hitting the gym four times a week without fail. He explains that exercise is not an oppressive task when it is the demand of your profession. In fact, he feels grateful for it. If he cannot make it to the gym, he will visit the nearest park for an outdoor workout of 45 minutes.
When it comes to food, his only indulgence is chips and salsa that he forgets to keep track of. On the whole, his diet stays fairly simple. He consumes lean fish, lean meats and vegetables and keeps bread and processed food out of his meals as much as possible.
In addition to conventional exercise, Scott practices Jiu-jitsu and is deeply attached to the ocean. Be it surfing, fishing, diving or paddle boarding, he finds physical expression in any activity related to the ocean. No wonder he passionately believes in their conservation and respecting the seas is one cause that he never fails to promote.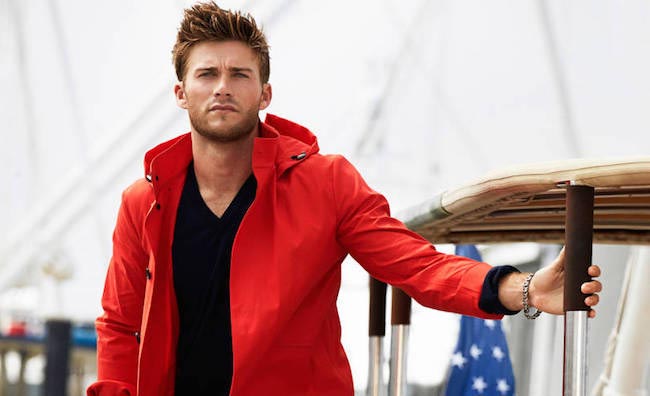 We all know that there are several benefits of exercise and the ones that Scott Eastwood personally experienced for himself are as follows.
Looking good and feeling good are more closely interrelated than you think. Regular workouts will invoke your self-respect for how you dress and present yourself as well.
Physical activity reinforces your self-confidence. Your performance is right there for you to see. Steady improvement in performance validates your competence.
It also empties the excess pile up of negative thoughts from time to time which Scott insists is no less than poison for your mind. If you particularly struggle with anxiety, then a dose of intense physical activity is all you need to experience the accomplished sense of calm felt right after.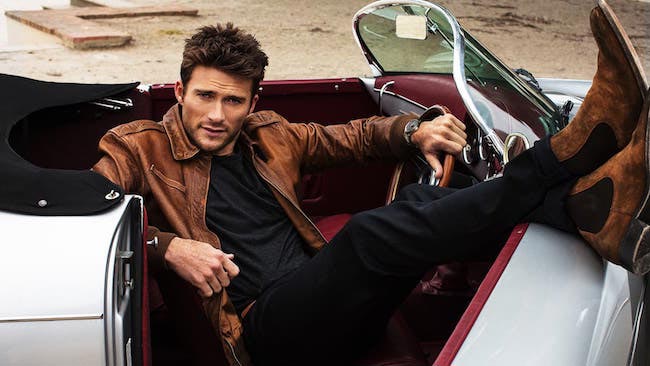 Exercise is a great way to center your mind and cut yourself some slack from all the pressure you unknowingly put upon yourself. Scott ensures he takes out at least 45 minutes every day to tune himself out from the rest of the world.
It helps you to manage your emotions. Since, discipline is all about being consistent. Regularly putting in the time and effort for a good workout no matter how you feel makes you a lot less impulsive outside the gym. You will become self-aware enough to think twice about self-sabotaging behaviors and hence are more likely to feel your best.
Competitive activity keeps your ego in check. Particularly while practicing Jiu-Jitsu, irrespective of the skills you have mastered, the odds of winning against an opponent always remain 50-50. The fact you have to earn your victory every time you compete against an opponent is not only humbling but according to Scott, serves as an ideal metaphor for life!