Every year People magazine claims to go through plenty of in depth research, before deciding upon one man whose personality justifies the title of 'Sexiest Man Alive.' Sex appeal might mean several different things to different people, but so far People seems to be looking for celebrities who have more or less got their life together and still manage to retain some semblance of humility or sanity despite rolling in money and tremendous fame.
Amid plenty of criticism, the coveted title for 2015 was conferred upon David Beckham. While many argue that Beckham's popularity peaked nearly a decade ago and hence he is far from an ideal pick, People adamantly seems to differ from popular criteria. After two decades of a successful soccer career, Beckham, with a net worth of $350 million is globally one of the most popular names and yet not letting that go to his head, he still manages to be more than a devoted family man.
He is the ultimate benchmark of a person who has it all and handles it gracefully with the rare attribute that many people whether famous, infamous or downright ordinary fail to get a grip on – living a life of balance.
At 40, David Beckham has matured gracefully and is still thriving on a solid foundation of success built by taking every day, one at a time. He does not feel the need to hide the formula for his success and sex appeal and openly shares it for those willing to try it out for themselves.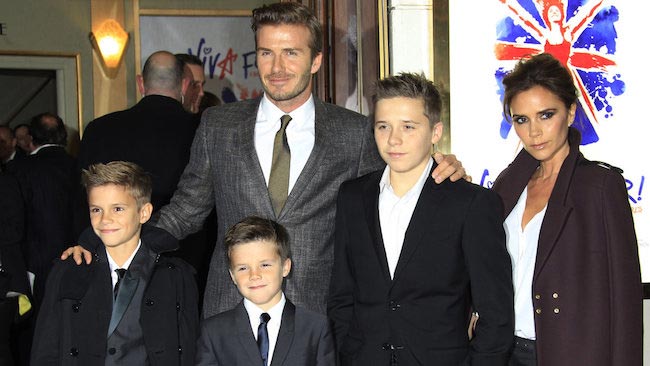 David's first line of advice – Make sure you enjoy the process
Many people get far too held up in the mental imagery of making it big and the endless privileges it will bring along with it. Translating an aspiration into reality becomes a sure shot possibility only when you are willing to enjoy the daily grind that will ultimately cumulate into recognition of your commitment.
Beckham retired in 2013. Despite more than two decades of experience in his sport, he never took his expertise in soccer for granted and continues to study it with meticulous detail.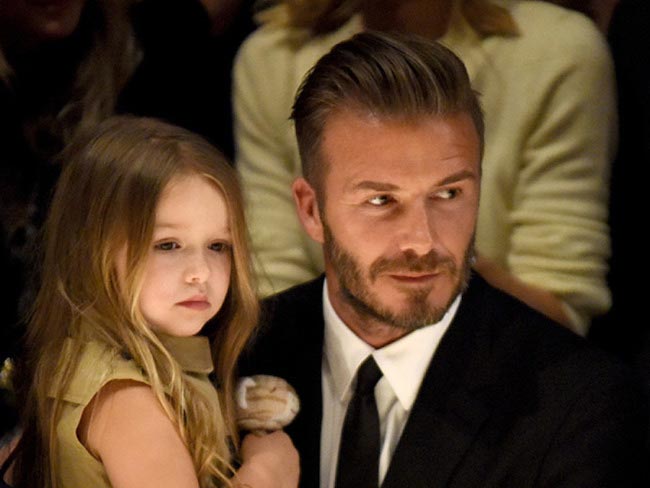 No place for anything half-hearted. Go Big.
Coming from a humble background, born to a father who was an appliance repairman and mother who was a hair stylist, their collective love for Manchester United sealed David's calling at a very young age.
Far-fetched as the goal sounded, he never believed it to be beyond his grasp even while he was in school. He was rejected for a spot in the junior English league for being too small.
Nevertheless, he continued to play soccer every chance he could get and when he was not playing, he stayed in Friday and Saturday nights to watch it on TV, unstoppable and untiring, both in his application and approach.
Nourish your support system.
Strong relationships and a close-knit family offer bulletproof emotional security. David along with his wife Victoria actively explores the entire globe in each other's company. Many of the couple's commercial decisions and relocations from UK to USA to Europe and back home have been motivated by fueling each other's accomplishments.
Be bold and stay open to change
Life or hair, David Beckham has never been afraid to give either of them by his regular makeovers. His self-confidence has helped him rock the fashion and modeling world by stripping right down to underwear for H&M.
People have criticized David for his game, business decisions, endorsement choices or simply for all the 32 tattoos he wears on his body. But he fiercely asserts that criticism is least likely to be the reason to ever slow him down in life.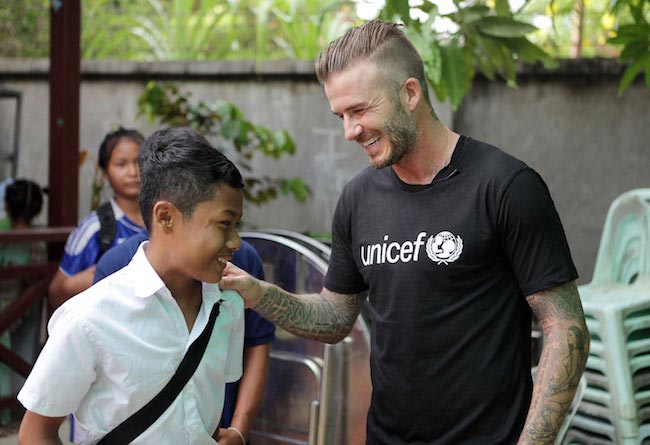 Stay grounded and give back every chance you get
Grateful for the opportunities that helped him materialize his dreams, Beckham has made philanthropy a major priority. Over the years, he has supported over 25 causes through 16 charities and has been serving as a UNICEF goodwill brand ambassador since a decade.
Realizing that his global fame does not only offer multiple income streams but also expansive reach, he often travels to less developed countries to discuss possibilities of improving living conditions for children in danger. In 2013, he donated all his earnings from the French soccer club, Paris St Germaine, to charity.