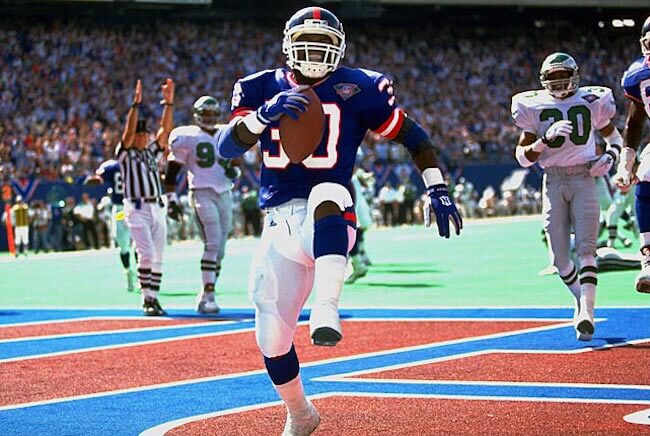 The top players playing the National Football League earn millions for their performance on the field. Even, the average players manage to take home six figures. And, this is just the contract fees paid by the NFL franchises. The star players have their own multi-million endorsement deals with the leading corporate giants. The adoring fans would buy anything they endorse ranging from brand of milk to a SUV car.
Of course, they are competing in one of the most physically challenging sports. But, they are getting everything, a man can wish for in return. They have hot and glamorous wives and girlfriends, live in grand mansions with manicured gardens and get their own customized supercars. So, it is really hard to understand that someone with such a great life can commit a crime that could jeopardize everything he has achieved.
The criminal infringements listed in this article range from sexual assault to drug trafficking. Also, there are NFL players who would spend rest of their life in prison for attempted murder or in one case, for hiring a hitman to kill judge and witness testifying against him.
Although, he was well known for his impressive performances as a kickoff and punt returner, Dave Meggett was also a solid offensive target while featuring for the New York Giants, New England Patriots and the New York Jets during his career. His 3,708 punt return yards are currently the second most in NFL history. Post his retirement in 1998, he was accused of sexual assault on number of occasions. Meggett, who has eight children, was arrested in Toronto, Canada, for allegedly assaulting an escort worker after a three-way sexual encounter. In 2006, he had to resign from his position of parks and recreation director in Robersonville, N.C. after he was accused of sexually assaulting his former girlfriend. In 2007, he was handed two years probation, after being convicted of misdemeanor sexual battery in the case. However, this sentence was nothing in comparison to one, he was handed in November 2010. In a case involving a sexual encounter with a college student at her house in North Charleston, Meggett was sentenced to 30 years in prison for burglary and criminal sexual conduct. He has lost the subsequent appeal as well.
Robert Rozier, who attended the University of California at Berkeley, was a defensive end. In 1979 NFL draft, he was drafted in the 9th round by the St. Louis Cardinals. However, due to issues involving drugs, he was released after playing just six games. He subsequently, played in the Canadian Football League for the Hamilton Tiger-Cats and Saskatchewan Roughriders in 1980. Two years later, after serving six month prison sentence, he found his new home in Yahweh ben Yahweh's "Temple of Love" and changed his name to "Neariah Israel," or child of god. Then in 1985, he joined "The Brotherhood," Yahweh's secret group that required murdering a "white devil." He was arrested and charged with murder on October 31, 1986. During interrogation, he accepted killing seven white people to appease Yahweh. For his co-operation in bringing the sect down, he was sentenced to 22 years in prison. After serving ten years in jail, he was released in 1996. However, he would be back to prison almost three years later as he was charged with a felony after authorities found a trial of 29 bounced checks totaling more than $2,000. He was sentenced to serve 25 years to life. Currently, he is incarcerated at California State Prison, Los Angeles County.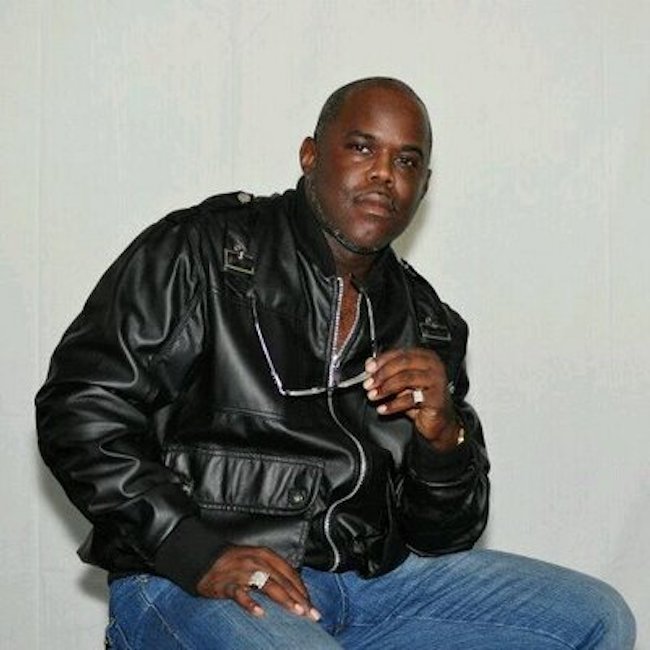 Darryl Henley's transition from golden NFL role model to a federal inmate has been covered incisively in the book 'Intercepted.' He was raised in a suburban Los Angeles by supportive parents. He received a history degree from UCLA, became a first-team All American for the Bruins in 1988. In the early nineties, he was a rising star as the starting cornerback for the LA Rams. However, his perfect life would be completely ruined when in his fourth season, he met Rams cheerleader Tracy Donaho and bumped into a boyhood friend named Willie McGowan who had become a drug trafficker. In 1995, Darryl was sentenced to 20 years in prison on drug trafficking charges. However, his law problems hadn't ended by then. He hired mafia to take down sentencing judge and Donaho, who had been the star witness against Henley at his trial. He was given an additional 21 years behind the bar for his efforts. By the time, the former NFL golden boy would walk out of prison, he would be 65 years old. It has been a sad waste of talent and lifetime.
Most NFL fans would remember Art Schlichter for his compulsive gambling problem and for being one of the top busts in the history of the NFL. The Ohio native's gambling problems stretches back to his high school days. While studying at Miami Trace High School, he started visiting Scioto Downs, a harness racing track near Columbus, Ohio. It would remain his favorite betting track over the years. Even, when he was picked fourth in the 1982 NFL Draft by the Baltimore Colts, his gambling continued unabated. By midseason, he blew his entire signing bonus on gambling. His problems got even worse during the 1982 NFL strike. By the end of the strike, he had raked gambling debts of at least $700,000. A year later, he had lost $489,000 betting on basketball games. And, when his bookies threatened to expose him, he went to the FBI, and his testimony helped get the bookies arrested on federal charges.
However, he didn't learn anything from the episode. On September 15, 2011, he was sentenced to 10 years in state prison for his involvement in a million-dollar ticket scam. Schlichter being stupid, tested positive for cocaine while serving a house arrest sentence on federal charges resulting from the same case. He was sentenced to 10 years, 7 months in federal prison for failing the drug test.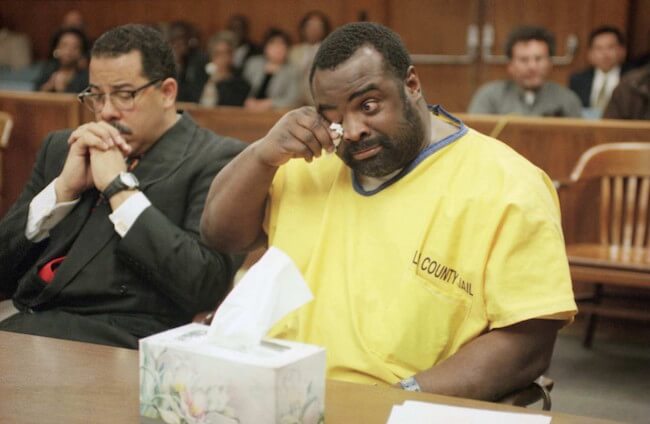 Stanley Wilson will always be associated with one of the most pitiful moments in the history of Super Bowl. On the eve of Super Bowl XXIII in 1989, Wilson, who was suspended for the entire 1985 and 1987 seasons for his cocaine habit told his teammates that he needed to get his playbook before the final meeting of the game. However, 20 minutes later, Jim Anderson, his position coach found him in the bathroom, deep in his cocaine abuse. With no choice left, the Bengals had to leave him off the roster. As this was his third drug infringement, the NFL banned him for life. Many have contended that loss of Wilson contributed to Bengals' defeat to the 49ers.
Despite losing his NFL career to the cocaine habit, he was unable to leave it. And, it eventually led to the biggest problem than he had yet faced in his life. In 1999, he was found guilty of stealing US$130,000 in property from a Beverly Hills home to support his drug habit. Subsequently, he was sentenced to 22 years in Lancaster, California state prison for burglary.
Tommy Kane is a former professional American football player who played wide receiver for the Seattle Seahawks and Toronto Argonauts, before quietly ending his career in 1994. Everybody believed that Tommy Kane was a decent man. After ending his pro career, he volunteered at youth football camps sponsored by Montreal's Westend Sport Association, to help the young players improve their game. Also, while he was playing for Toronto Argonauts, he donated his entire year's salary to the center. So, it was very shocking, when in 2003, he was found guilty of stabbing his wife Tammara Shaikh. Kane stabbed her in his own mother's house in Lasalle, Quebec. 35-year-old Shaikh died on her way to hospital.
His sentencing was also controversial. Initially, he was charged with second-degree murder. But, during the sentencing, the judge reduced the charge to manslaughter. It was reported that Kane's depression was taken into account by prosecutors when permitting him to plead to the lesser count. He was sentenced to 18 years in prison.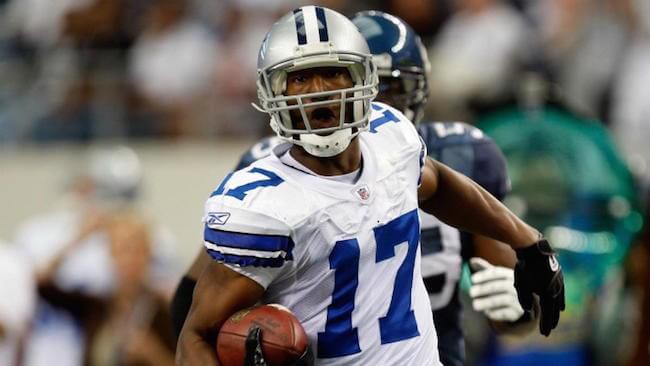 The former American football wide receiver played in the National Football League for six seasons. He played college football at Northern Illinois University. Despite being undrafted, he was picked by Dallas Cowboys after his graduation in 2006. He remained with Cowboys for five seasons during which he made some positive and even a couple of memorable plays. However, at Cowboys, he never developed as a consistent wide receiver and his contributions came mainly as a key special teams performer. After becoming a free agent, he signed a three-year contract with the Chicago Bears on July 29, 2011. He was even named special teams captain. But, following his drug-related arrest, he was cut from the team on December 16.
The drug-related arrest that ended his career came on December 14, 2011. He was arrested in Chicago for allegedly attempting to purchase and distribute large quantities of cocaine and marijuana. And, he further complicated his situation by violating his bond by failing drug tests twice. He failed his first drug test in May and a second one on July 12. Eventually, he was sentenced to 15 years in prison.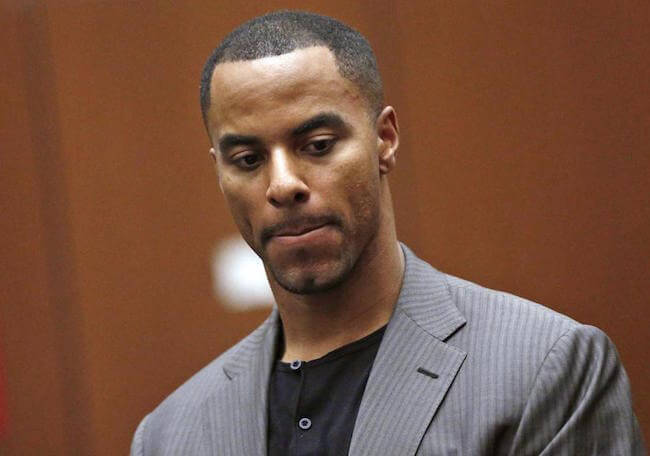 Darren Sharper is a former American football safety who played in the National Football League (NFL) for fourteen seasons. Sharper is considered as one of the best defensive backs of the last decade and has been considered for Hall of Fame induction for years now. During his time with Green Bay Packers, Minnesota Vikings and New Orleans Saints, he has managed to win host of competitions including a Super Bowl and five Pro Bowl. However, the numerous sexual assault convictions have badly tarnished his reputation amongst NFL fans. Instead of his own field exploits, he is more likely to be remembered the many sexual assaults and rapes that he has confessed to committing. On January 17, 2014, he was arrested in Los Angeles on two separate counts of sexual assault. A month later, he was officially charged with two counts of rape by use of drugs and five related felony counts. Subsequently, he has been charged with multiple sexual assaults in Louisiana, Arizona, and Nevada. He has pleaded guilty to rape charges involving nine women. In a complicated plea agreement across multiple jurisdictions, he has been handed twenty years prison sentence. However, he is unlikely to serve more than nine.
Michael Vick is an interesting example of someone making his second chance work. After spending time in prison for his role in illegal dog fighting ring, he was given a shot at redemption by Philadelphia Eagles. And, it can't be said that the talented quarterback didn't make the opportunity count. As the Eagles' starting quarterback, he led them to the 2011 NFL Playoffs as NFC East Champions. In fact, he was named the 2010 NFL Comeback Player of the Year and was selected to his fourth Pro Bowl. Currently, Vick who got married to Kijafa Frink on June 30, 2012, is looking to convince NFL teams that even at the age of 35, he can still perform well.
Josh Brent has a history of driving under the influence of alcohol and drugs. The most unfortunate of these incidents was one that led to death of his friend and Cowboys teammate Jerry Brown. Brent was charged with intoxication manslaughter in Irving, Texas. According to the police documents, Brent was driving at least 110 mph and may have been driving as fast as 134 mph right before the crash. The speed limit for that particular road is 45 mph. He also failed the sobriety test. On January 24, 2014, he was found guilty of intoxication manslaughter and was sentenced to 180 days in jail and 10 years probation.