People should know the great American novel writers. It is essential for them to learn about the best in the past decade, and also find out their best work. Everyone can pick a top ten list of novel writers. There are many valuable and quality novels for the book lovers to enjoy these days. So, let's find out more about the list. It is always nice to discover a new group of amazing novelists that you had rarely read about.
Of course, we don't want to avoid the great novels such as To Kill a Mockingbird by Harper Lee, or The Great Gatsby by Fitzgerald. Those are some of the most respected books in the history. But, these books and many others, such as Moby-Dick and Gone With The Wind can be found on almost any novel blog. Here, you will expand the horizon with a choice of ten writers that are also very influential in modern literature.
Joseph O'Neill
The O'Neill family has moved a lot in Joseph's youth. He is half-Irish and half Assyrian, so his parents weren't able to provide everything to him in just one place. Though, he isn't a New Yorker, but, he has been living in New York City since 1998 and hence writes like the native American. Joseph hasn't published a huge number of novels. His work is very minimal, but with a lot of passion. He has four novels, viz., This Is The Life, The Breezes, Netherland, and The Dog. Probably the most outstanding novel is Netherland since it was on the cover of the New York Times Book Review, and it is a winner of the Pen / Faulkner Award, too. The Dog is his latest novel that was published in 2014. It is a book that was listed for the Man Booker Prize for a very long time.
Steve Erickson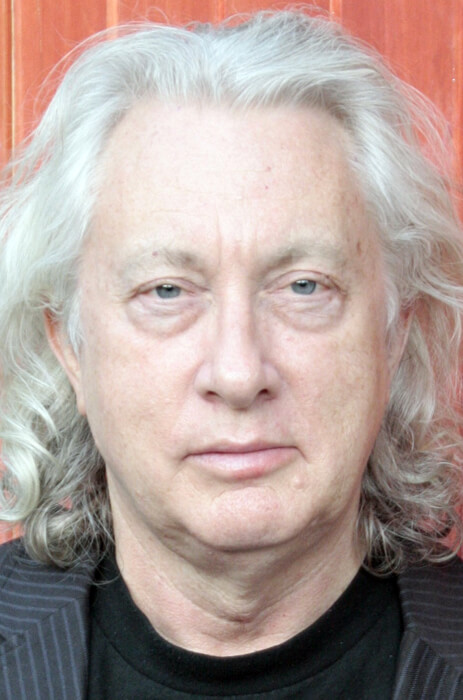 Often writers are in desperate need to write something else and stop focusing on the novels. Steve is one of those writers since he wrote two books about American politics and popular culture. Of course, his novels are more than two. Steve's latest novel is These Dreams of You that was published in 2012. His previous books include Days Between Stations, Rubicon Beach, Tours of the Black Clock, Arc d'X, Amnesiascope, The Sea Came in at Midnight, Our Ecstatic Days, and Zeroville. Novel critics rarely compare anything with The Great Gatsby, but Erickson's latest creation was compared as head-to-head to Fitzgerald's novel. It offers true and painful sincerity, and a humble recognition of the human errors. But, also a reason to hope for the best and experience positive changes.
Jennifer Egan
When it comes to Jennifer, it is not good to avoid reading her Pulitzer Prize-winning piece called A Visit From The Goon Squad. A novel that showcased the American life in the past, and present. You can read about their interaction with the culture and everything else that surrounds them. Egan's work has been rewarded with many awards. Her audience has shown much appreciation for the novels such as Emerald City, The Invisible Circus, Look at Me and The Keep. The Chicago-born writer is able to deliver everything the novel lovers are excited to read about. Each of her books is characterized by an excellent set of characters that simply won't let you leave the book. Experience another angle of numerous thrilling fictional names. It is a nice breath of fresh air.
Peter Matthiessen
Here is a roving author, and a naturalist who is the highlight of this list. Peter's novels are fulfilled with everything that life can throw to a person. He is one of the few writers after the World War II who inspired many young people to fall in love with writing. Matthiessen died at the age of 86, but with a full heart of exploring the wilds of the world and sharing it with others. The list of his novels is long. Each book title has delivered a true passion and lyrical tradition. Peter's last novel was In Paradise. It is featured with a group of people who are at the site of the former Nazi death camp. The group is searching for peace at the camp with a meditative retreat since Peter was influenced by meditation and Zen practice.
Karen Tei Yamashita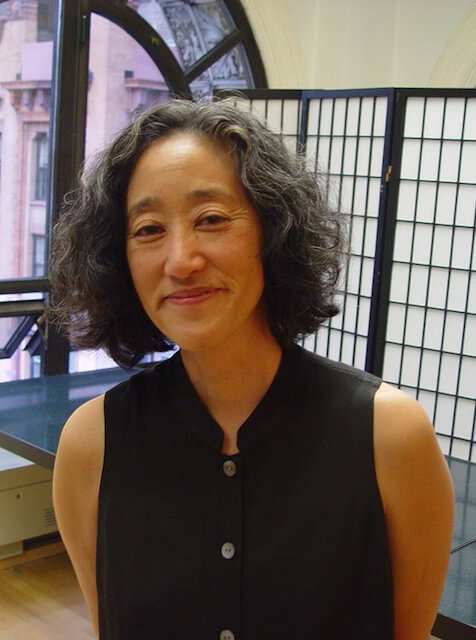 Karen is a Japanese-American novelist who also teaches creative writing and Asian American literature. She is a well-recognized writer since her work is fulfilled with magic realism, multicultural communities, and the necessity of polyglots. Some of Tei Yamashita's novels are I Hotel, Circle K Cycles and Tropic of Orange. I Hotel portrays a life in the Chinatown of San Francisco in the 60s. She wasn't afraid to write her thoughts on the Civil Rights movement featured with art, playwriting, and the beauty of a multicultural society. But, that is not all from Karen. Besides writing, she also takes interest in plays, and has written Hannah Kusoh, Noh Bozos, and O-Men. Let yourself in Tei's magical words and you will experience a different style of storytelling.
Louise Erdrich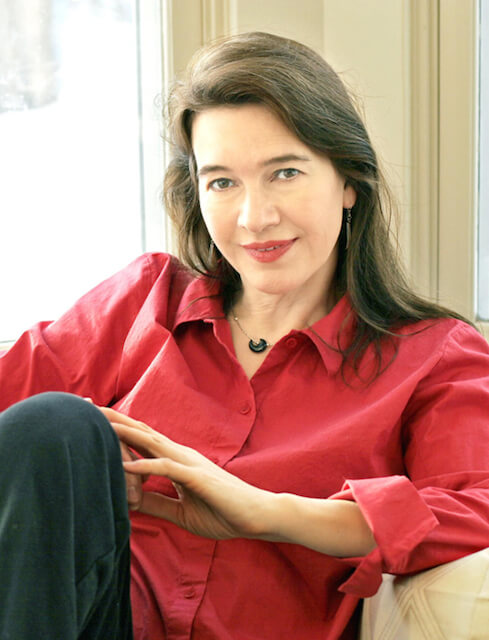 Exploring the Native American theme is an intriguing subject, which Louise writes about. She loves writing about both sides of her heritage. One of her most impressive novels is The Round House, which was published in 2012. It is impressive because it won the 2012 National Book Award, and it is dedicated to the modern racism, Native American life, and family. Louise's ability to write poetry is another subject for discussion. The collections such as Jacklight, Baptism of Desire, and Original Fire: New and Selected Poems are always mentioned when it comes to her quality writing. But, her writing boundaries aren't characterized only by novels and poetry. Erdrich also loves writing books for children. Some of those books are Grandmother's Pigeon, The Game of Silence, and The Porcupine Year.
Denis Johnson
This American writer is well-known for many of his book publishings, but Tree of Smoke is considered to be his greatest piece of writing. It was the reason why Johnson won the National Book Award, even if he is considered good at writing plays, poetry, and nonfiction. This particular novel is featured with literal and philosophical heft since it offered a historical theme, semi-mythical cultural institution, and unreasonable length. Tree of Smoke was published in 2007, but his first story was Jesus' Son published in 1992. Later in 1999, the same story was adapted for a movie, which was in the list of the top ten movies of the year.
Marilynne Robinson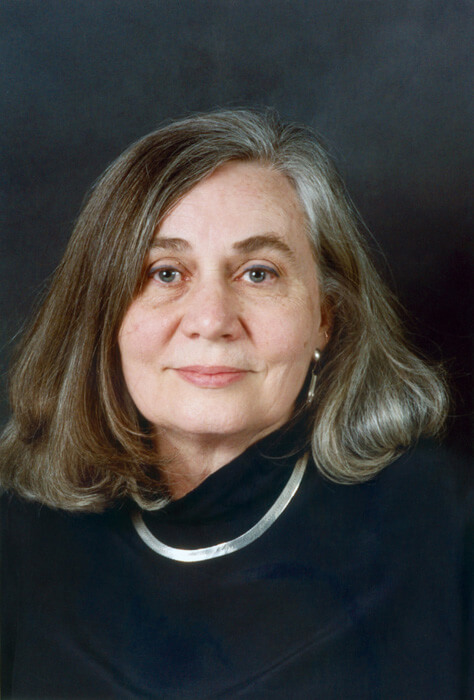 Marilynne doesn't has a huge list of novels, but she is appreciated for the few, she has. Gilead and Housekeeping are the book titles, you should definitely know. Housekeeping was published in the 1980s, and it's still one of the most valuable novels in the USA. The book Gilead was published in 2004, and it was awarded a Pulitzer Prize for Fiction the Next Year. It is an amazing autobiography that is the favorite of many celebrities. Even President Obama mentioned it on his official Facebook profile. Robinson is aware what the novel lovers need. She is not only able to write about the beauties and sorrows of the daily life, but also a decent amount of religion.
Benjamin Percy
The National Public Radio loves Benjamin, even though, he has written just three novels and a few books with short stories. Percy writes about the America's relationship to its own vanishing wilderness. Also, you can find out what happens to the people after the war ends, and similar subjects. His first novel was The Wilding, published in 2007. After that, he wrote Red Moon in 2013, and The Dead Lands in 2015. There is no doubt that he was awarded for the novels with the National Endowment for the Arts title, The Whiting Writers' Award, the Plimpton Prize, and many others.
Colum McCann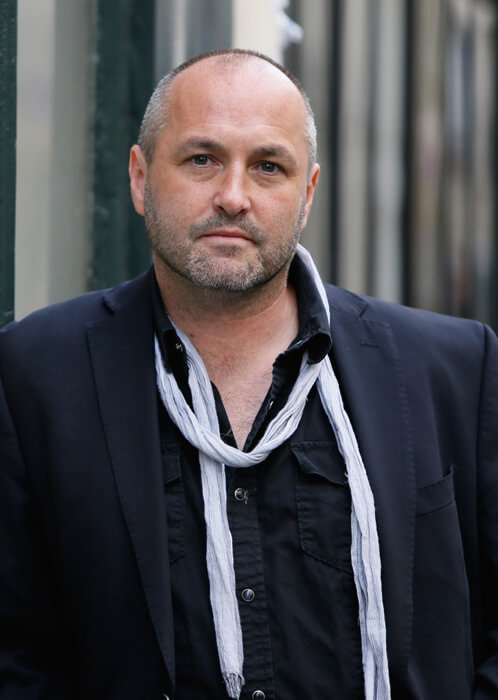 Colum is our last suggestion in this list of novel writers. A professor of contemporary literature at the EGS is a great author of amazing novels. He was born in Dublin, but he is based in New York. The novel Let The Great World Spin brought him a National Book Award in 2009. The list of his other work consists of titles such as Songdogs, The Side of Brightness, Fishing the Sloe-Black River, Zoli, and The World Unfired. The National Book Award winning novel took on the complex topic of 9/11, which is a subject that many are interested to read about. McCann's books are featured with rich stories and amazing research. He is spending many hours in the New York Public Library to prepare his next masterpiece.