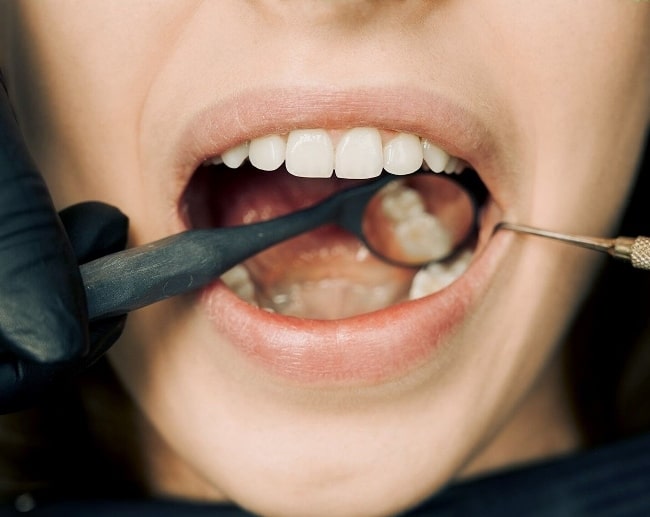 Patients looking for dental work generally want the best price they can get without sacrificing quality. Turkey is fast becoming a popular location for those seeking aesthetic dental work abroad. However the nickname "Turkey Teeth" has gained popularity, and it has prompted concerns about the quality and safety of treatments in Turkey. Read on to learn more about dental tourism in Turkey, including the standard procedures available and tips for a positive visit.
Are Turkey Teeth Safe?
It's normal to worry about the potential risks involved with getting dental veneers or implants in a foreign country like Turkey. It's true that certain Turkish clinics could be sketchy, but not all of them. A risk-free time may be guaranteed by sticking to a few simple rules. By taking precautions, doing your homework, and following these rules, you can have a positive dental tourism experience while staying safe.
Getting dental work done in Turkey is a good idea for many people. International standards for sterilizing and hygiene are strictly adhered to in dental clinics to ensure patient safety. Most dentists have extensive education and experience, meaning their patients can expect top-notch care from them.
Facilitators of dental tourism in Turkey partner with highly regarded dental practices and practitioners to give patients peace of mind. Many people from many parts of the world have had treatments with excellent results and generally happy patients.
Dental Work in Turkey
Turkey is well-known for its low dental care costs. Dentists in Turkey can perform delicate dental procedures with pinpoint accuracy. Their procedures are still roughly 50% less expensive than the identical UK procedure.
Dental implant installation, for instance, is one of the most complicated dental procedures, but it just costs £250 at one of the clinics in Turkey. These procedures provide patients with the most modern, secure, and minimally invasive answers to their dental problems by making use of the finest dental supplies and devices currently on the market.
Cosmetic dental operations performed in Turkey are often referred to as "Turkey Teeth" because of the country's humorous nickname. You can go through the blog post about Turkey teeth. It has received a lot of attention because of worries about the effectiveness and security of healthcare in the country. While the word "dental tourism" may conjure up bad images, it's crucial to evaluate specific clinics, doctors, and the industry in Turkey before making any broad assumptions.
How To Prevent Unsafe Dental Work?
Avoiding a botched job is crucial for operations to have a positive conclusion. To achieve this goal, it is possible to ensure a pleasant dental visit by adhering to a few simple rules. Step one is finding good dental practice with competent dentists and satisfied patients.
A clinic's adherence to international standards and possession of appropriate accreditations are important factors to consider. The first step in any dental procedure should be a consultation with your dentist. During this meeting, you will have the chance to voice your honest opinions and concerns, as well as ask any pertinent questions you may have. This vital step guarantees that you and the dentist are on the same page about what must be accomplished.
Checking the credentials of the dentist doing the procedure is another important step. Make sure your dentist has the appropriate experience and education and is a certified orthodontist. You can learn a lot about the dentist's ability and the results you can expect from your treatment if you ask to see 'before and after' pictures of patients who had similar procedures done. You may see the dentist's work quality and make an educated decision about dental care by looking at those pictures.
Finally, if you have any questions or concerns, you should consult with a different dentist. This can give you more insight, letting you make a more educated decision. You can reduce the chances of having a botched dental procedure by following these suggestions and conducting extensive research. Choose your doctor wisely because good health is priceless. Dentatur.com is the best Turkish dental clinic.
Common Dental Treatments in Turkey
Patients from all over the world who are looking to save money on medical procedures, travel to Turkey. Several common methods of treatment are now in use. Dental implants are a method of treating tooth loss that uses replacement tooth roots and crowns made of biocompatible materials. Dental implants in Turkey are known for being more reasonably priced than in other countries.
Dental veneers are ultrathin shells crafted specifically for each patient and bonded to the front of their teeth to improve their aesthetics. Veneers in this country are quite well-liked by patients who want whiter, straighter teeth.
Professional teeth whitening procedures are available at dental clinics to help eliminate stains and discoloration, resulting in whiter, brighter teeth. Dental crowns can be used to restore badly decaying or broken teeth, while bridges can be used to replace missing teeth.
Why Getting Dental Work Done in Turkey Is a Good Idea?
There are a variety of dental procedures that consumers choose to get done. Dental veneers and other operations are typically less expensive than in many other nations, allowing patients to save a considerable amount of money.

Superior treatment is available in Turkey, where dentists are among the best in the world and can-do operations like sophisticated, risk-free veneers.

Patients should expect lower wait times at dental clinics in the United States compared to those in other countries.

The government has invested heavily in its infrastructure, and as a result, many hospitals and medical centers here have cutting-edge equipment and amenities.

Possibilities For Tourism: Many people find it more convenient to combine a trip to the doctor with a holiday.
Cosmetic Dentistry in Turkey: Why Patients Choose This Destination?
Travelers seeking cosmetic dental work in Turkey do so for a variety of compelling reasons. As a first advantage, cosmetic surgery in Turkey is rather affordable. Veneers and implants can be found at a more reasonable price in Turkey compared to Western European countries and the United States. People can get the dental care they need and want without going into debt to get it.
Services in Turkey are not only reasonably priced but also of very good quality. Dentists are plentiful, and many of them have extensive training and experience, guaranteeing top-notch care for their patients. Many dental practices in the country follow international best practices, with an emphasis on patient happiness and the delivery of excellent care.
The abundance of choices accessible in this field contributes to cosmetic dentistry in Turkey's rising popularity. People in this country have access to a wide variety of cosmetic operations, including but not limited to teeth whitening, veneers, whole mouth restorations, and smile makeovers. With so many options, patients can pick a method that best improves their teeth's appearance while addressing their individual needs.
Why Are Dental Procedures Less Expensive?
Services in Turkey are relatively affordable due to several variables –
There is less of a financial burden associated with maintaining a medical facility here than in places where the cost of living and other business expenses are higher. This is represented in the total cost of treatments and includes things like rent, staff costs, and administrative fees.

Turkey's dental market is highly competitive, as there are many clinics that provide identical services. As a result of the competition between healthcare providers, costs have decreased so that more people can afford to get the care they need.

Official backing from the Turkish government, which sees the value in dentistry tourism and is actively working to expand it. Providing clinics with incentives and support can help bring down patients' overall care costs.

Favorable Currency Rates: Services in Turkey may be more economical for overseas patients due to good exchange rates. Their currency's strength versus the Turkish lira allows them to make substantial savings.
Guide to Getting Dental Work Done in Turkey
You can get veneers or other treatments with peace of mind and that makes it a great option. To provide precise diagnosis and effective treatment programs, our clinic uses cutting-edge diagnostic tools in all of our patient exams. Every one of our patients may expect cutting-edge treatment of the highest caliber from us.
When you come in for an appointment, our seasoned dentists will conduct thorough exams and assessments to figure out what kind of care you need. We can offer you the best cutting-edge care because of our investment in advanced technology.