Today, a footballer like Wayne Rooney makes approximately $500,000 a week along with many other sponsorship deals. It is hard to imagine a player like Rooney to ever go broke, only if he learns to manage his money well. There was a time when footballers were not only good at their game, but also faced many exterior problems like alcohol addiction and drug abuse. They were highly talented, doing extremely well at the sport but gave into unnecessary and avoidable issues. Such issues eventually took a toll on the millions and millions of dollars they earned. Ever wondered how players who made that amount of money could go bankrupt? Well, you will be surprised. Here is a list of football players who were not only the best and rich in their time, but also went broke due to many frivolous reasons.
Lee Hendrie
The former midfielder of Aston Villa was one of the strongest home grown players in the circuit. His career started very smoothly where he was earning almost $50,000 per week playing at the Villa Park. He also managed to play for England during his career. The peak of his career was during the 20th century and there seemed to be no stopping for this young ambitious player. In his mid 30's, his lavish lifestyle took a toll on him. The tables had turned for this rich player who then seemed to be getting heavily broke. He had spent millions of dollars on expensive cars and mansions. He was declared bankrupt in 2012. He faced a series of debts after that and even ended up losing his properties in the bargain as they were being repossessed.
Chris Sutton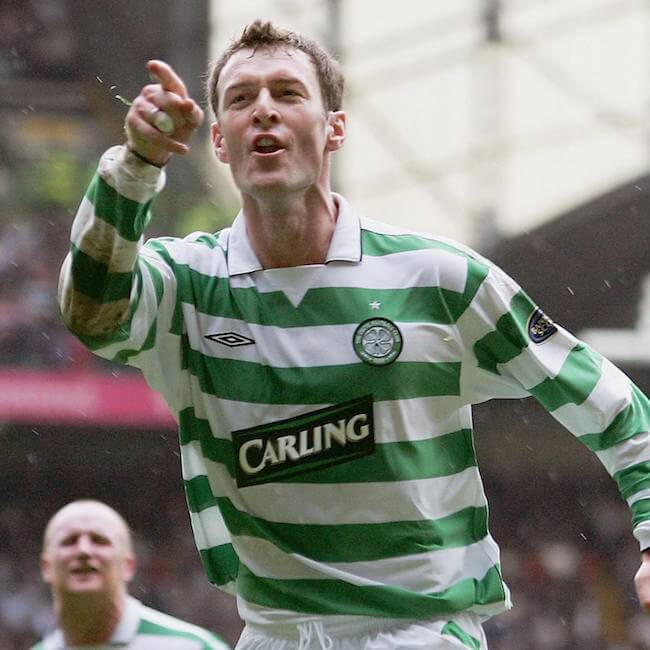 Chris was the striker for Norwich City and a former Blackburn Rovers player. During that time, he was the first to go for 5 million pounds which was a British record back then. He even moved on to enjoy a short period with Chelsea. Even apart from having a successful career and no shortage of money, Chris managed to dive into a poor financial status. He eventually went broke in May 2014. He was announced 'insolvent' by the court. In an English Centre, he was falling foul of a get rich scheme, in which Chris was supposedly making a profit of more than $150,000. We wonder how these players get broke after earning money in such big amounts.
Keith Gillespie
He was one of the strongest players on the block and was the former winger for Newcastle United as well as Manchester United. His phase in the football industry was the most controversial and talked about story. Keith was majorly involved in excessive drinking habits and even spent millions of dollars on gambling. It is even said that he would allegedly place bets on his manager, Sir Alex Ferguson. Keith's addiction was reaching another level when he blew up almost $100,000 betting on horse races one afternoon. His gambling problem was the biggest of them all, where he blew up most of his earnings which summed to a whopping amount of $10 million.
David James
David James was one of the few players whose football career was suddenly and literally cut short. He played for both Portsmouth and was a part of the FIFA 2010 World Cup for England. The former goalkeeper for Liverpool saw his extravagant career and lifestyle end in no time. James was a major figure during the 2010 games as well. He was in the industry for almost two decades and has even played for Manchester United, West Ham United and Aston Villa! During his career, he brought in almost $30 million! He even tried his hand at modeling for the fashion label, Armani. In 2005, after his divorce which proved very expensive for the player, James saw himself borrowing funds to meet the divorce's needs. Finishing his football career in the depth of Iceland, clearly wasn't the smartest move made by David.
John Arne Riise
John Arne Riise was making history on behalf of Liverpool and even Fulham. He was the former left back player who was getting popular with ever free kick he did. He was making big money, as big as $80,000 a week. Playing mainly with his left foot, John made some sweet crosses and free kicks which soon became his trademark. Even apart from having such great talent and a career, John eventually ended up in court due to an unpaid debt of $150,000. Other than this, John was involved in a bitter legal wrangle with his manager, Einar Baardsen. His quarrel was over a suspected fraud of $5 million.
Celestine Babayaro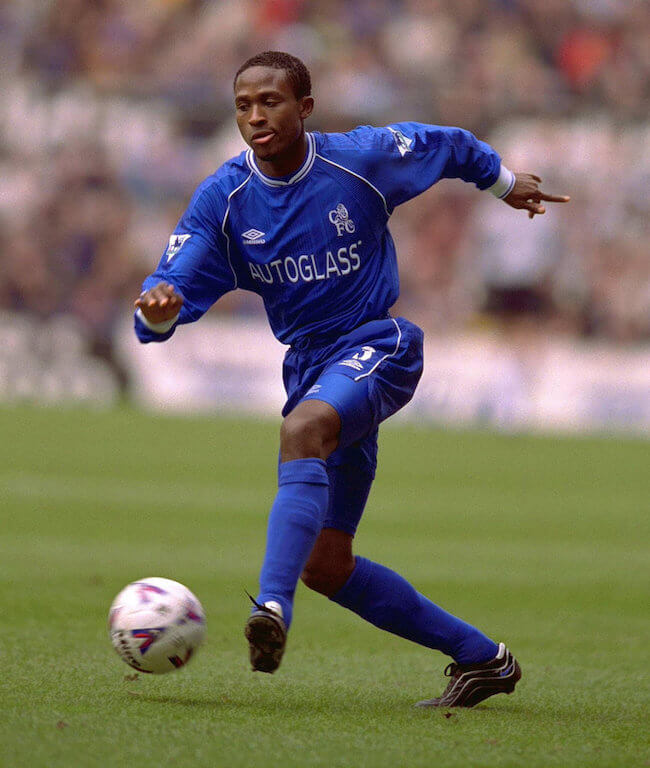 The former Newcastle United and Chelsea defender was earning almost $45,000 a week! Celestine was a strong contender for most players, who were terrorised by his talent. He has made more than 60 appearances for the Toon Army and for the blues on several occasions. Even apart from making so much money, the Nigerian international player ended up in court for a court order made in Croydon. He even got signed by Newcastle for $2.5 million and still ended up in crippling debt! He was later freed in 2007.
Eric Djemba-Djemba
The former midfielder for Manchester United, Djemba-Djemba was one of the players, we weren't expecting here. After earning as much as $6 million during his career, Eric still managed to go into debt. The Red Devil and Aston Villa player was declared bankrupt over large sums of outstanding debt that he owed. The international player from Cameroon managed to get in the Manchester United team but was soon sent away due to consecutive unsuccessful poor performances. After quite some time on the football field, Djemba-Djemba ended up in a lowly place for a team in Scotland, St.Mirren.
Jason Euell
Jason is the former striker for Wimbledon and Charlton who was quite popular during his time. Soon after he became a fraud victim and had no chance of getting out of it. Jason who is now in his 30's discovered that a property company had been forging his signature. The company had gone down the drain by then. After discovering a wide range of fraudulent financial cases, Jason had to file for 'insolvency' in the Kingston-upon-Thames county court. He was one of the top players in his time and had enjoyed the peak of his career for almost 15 years! He had made a whopping $7 million, making him one of the highest paid footballers of his time.
Carl Cort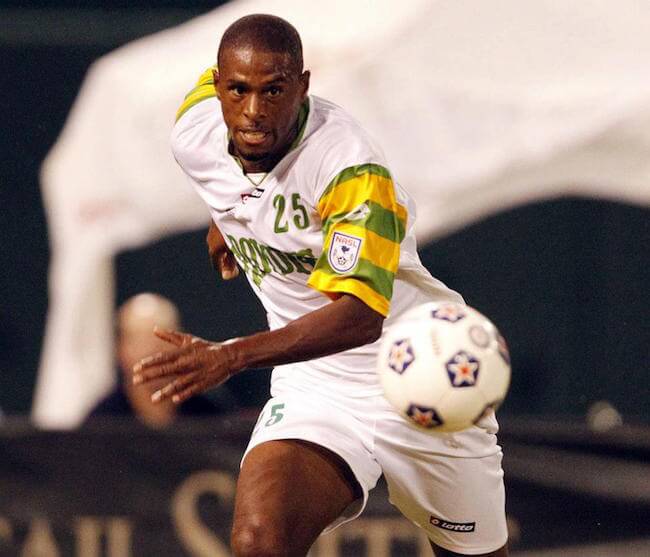 Carl Cort had started as the striker for Wimbledon and did so well that he got transferred for a huge sum of amount to the Newcastle United team. He was earning around $45,000 per week during his peak. Carl who was born in 1977, played for his adorning 50,000 fans at the St. James Park. Due to his rising popularity, Carl eventually moved on to play for many top clubs. He played for teams like Norwich City, Wolverhampton Wanderers and even Leicester City. Apart from earning millions while he was a player, the Guyanese athlete still managed to go bankrupt and put in a bankruptcy order later in his career.
Alan Hudson
Alan Hudson was an extremely popular player back in the 70s. A crowd favorite and extremely talented, Alan was a former player for Chelsea and Stoke City. Alan was the main reason behind Chelsea's victory in the 1971 European Cup Winners. He is now retired since a long time from his favorite sport and is deep into bankruptcy. Most players like Alan would have been enjoying retirement but with gambling and drinking problems, Alan has been homeless in the last few years. Due to his addictions altering his lifestyle, Alan is living on a low amount of $250 incapacity payments and $500 pension. Now that is what we call a talent completely got wasted.
Paul Merson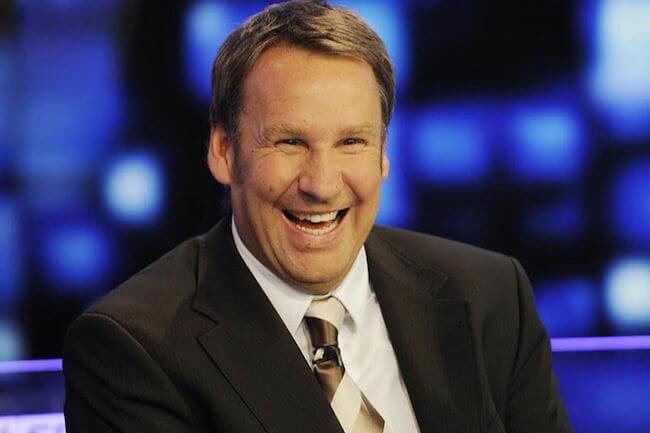 Paul Merson once thrived on an excellent career that he had, playing for Arsenal. During his peak, he was earning almost $40,000 per week and was successful in the Arsenal team and played for the FA Cup and also the League title. After playing for the title winning team under George Graham, Paul went on to play for a brief period at Aston Villa towards the end of his career. Apart from being an extremely talented player, Paul had a very bad addiction to gambling, drinking and drugs. His addictions cost him a total of around $5 million. He also had to sell off his property and pay for a very expensive divorce with his ex-wife. After a point, Paul was nearly going to end up on the streets, when luck turned in his favor. He then became an after dinner speaker and a television pundit and he is doing well for himself now.
Brad Friedel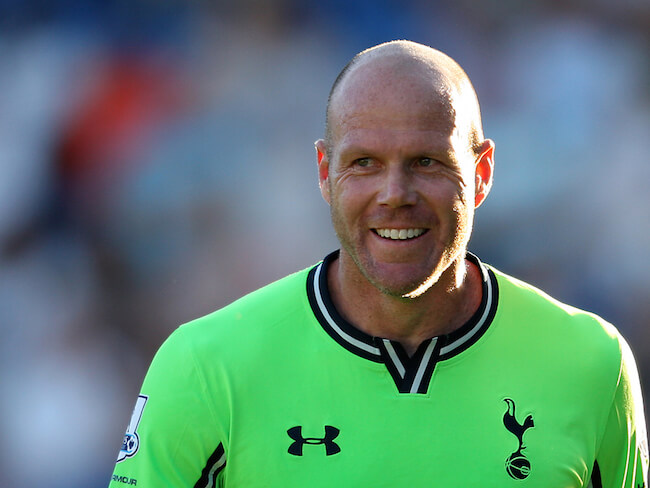 Brad was one of the top iconic American goalkeepers and played for his home nation. He was considered the best among many top goalkeepers. With successful careers both with Aston Villa and Tottenham, Brad was earning a huge sum. Apart from making so much money, Brad filed for bankruptcy in 2011 in the United States. He had a football academy based in Lorain, Ohio which also was in debt of about $7 million. The reason why people were not willing to subscribe with the college was because of the whopping $50,000 annual fee. Brad eventually got broke and the banks had to repossess his home. We have to say that you did a pretty bad job at managing all your money Brad.
Richard Rufus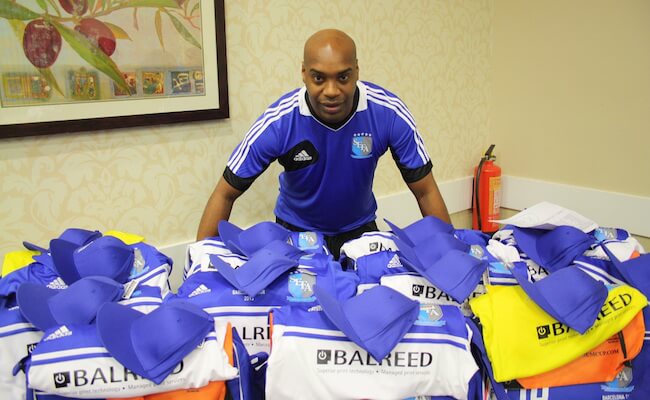 Richard Rufus was an accomplished centre-half player in the back four for Charlton Athletic. He was a crowd favorite in the 90s. He was making about $20,000 per week and was considered as the next big player for the Centre Back position. He retired from the game in 2004 and went on a completely different path and chose to be a financial consultant. His attention entirely shifted from football to finance. He did a series of investments which barely paid off and Richard went into a huge loss. He also faced some serious debts and filed for bankruptcy soon after. Only if he had to stick to football, he would have still been probably playing and making much more money.
Kenny Sansom
Kenny Sansom was a key figurehead in the 80s and was successfully playing for both country and the club. He is the former defender for Arsenal. He has made 86 appearances for England and also appeared in the 1982 World Cup held in Spain. He enjoyed a thoroughly impressive career playing as one of the best. His rising fame took him to a number of clubs like Coventry City, Newcastle United, Queens Park Rangers and Everton. However, despite of the talent, Kenny was heavily involved in gambling and alcohol issues. Years of the addiction took a toll on Kenny and took him off the radar. He became homeless for a short period of time and then realised, it was time for change. He went back on track by becoming a television figure and regularly appearing on TV for sport talks.
Paul Gascoigne
Paul was one of the finest players to ever emerge out of England. Paul was not only a unique footballer but, he also happened to be an all-rounder. With natural skills and silky moves oozing out of this athlete, Paul was undoubtedly doing extremely well for himself. He played for his hometown, Newcastle United and moved on to play for many more prestigious clubs like the Glasgow Rangers and Tottenham Hotspur. He also played in the series A for Lazio, the Roman giants. With an extremely funny and happy personality, Paul soon became the favorite among many fans. The main problem for Paul came up off-field where he was facing numerous serious problems. Paul was addicted to drugs and alcohol and also faced serious depression issues too. His problems finally lead him to bankruptcy as he owed more than $400,000 in taxes. What a sad way to end one's glorious career.