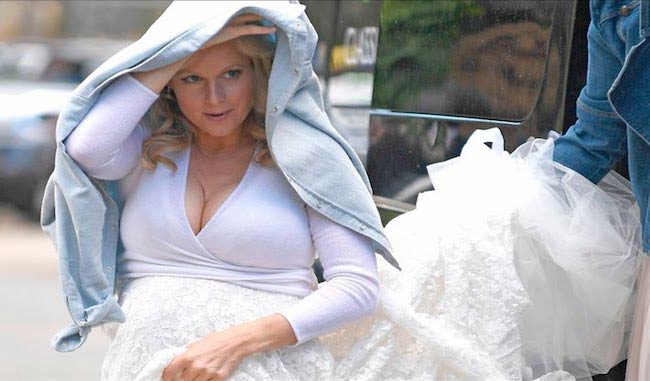 Many people still remember Abi Titmuss as the former girlfriend of TV presenter John Leslie, Britain's Got Talent's (2007-Present) judge David Walliams and retired soccer player Lee Sharpe, but their perception is not relevant these days. Now, the lady is a married woman and a would-be mother.
Like all smart mothers, she is taking care of her fitness these days by working out and eating right. She is not, like many would-be moms do, eating unnecessary amounts of fats and sugars when she craves it.
Let's have a look at her pregnancy workout routine and diet plan right here.
Loving the Pregnancy Curves
The actress is currently in love with her pregnancy curves. This is the reason that she is taking great care of herself these days.
Workout Routine
The workout routine of the stunner involves exercising at least three to five times every week. She likes attending spin classes and doing pregnancy yoga. Apart from that, she also does Pilates, beach walks and resistance training to stay fit.
Diet Plan
The diet plan of the former glamor model includes high dependence on healthier options like organic lean proteins, nuts, avocados, fruits, vegetables and whole grains.
No Alcohol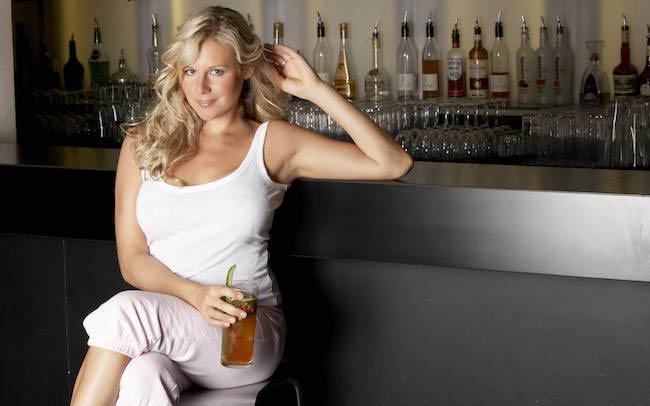 Another thing that has been making the pregnancy much healthier is the fact that the TV celebrity has stopped having any alcoholic drinks since some time now. In fact, she has not had a drink in the last 10 years, which is a great thing, given the fact that she earlier used alcohol as a comfort blanket.
Giving up alcohol was not easy for her and she even took the assistance of a skilled therapist to get rid of this bad habit. She blamed her life as a socialite for making her an alcohol addict because she was invited to too many events and was required to have a drink in all those events.
Taking the Time Off
The blonde beauty does not want to get back to working out soon after the birth. She plans to take some time off from the gym so that she could spend it with the newborn.
Feeling Happy
The diva is completely happy with the way her life is turning out to be. She is ready to be a mother and is glad that she has found a perfect person to start her family with. She is also glad about making the decision to move to the US and is very satisfied with her acting career.
The Announcement
Abi had announced her pregnancy just a few weeks after her engagement with American television star Ari Welkom (who is now her husband) and the couple looked glowingly happy when they appeared on a magazine cover.
The Wedding
The former nurse is one of the few lucky people who got to marry the love of her life in an intimate ceremony. At the time of her marriage, she was 5 months pregnant and the experience for the would-be mom was quite unique. She has confessed that she felt the unborn infant moving when she walked down the aisle on May 7, 2017. The marriage took place in just under a year from the date of their engagement.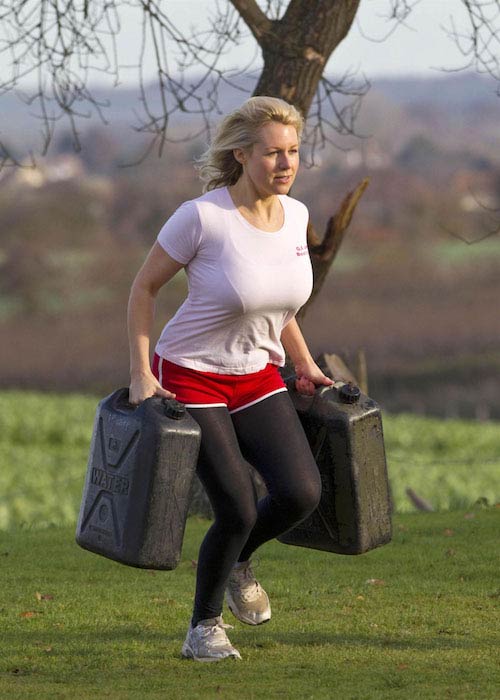 Talking about the experience, she said that throughout the wedding day, she was aware that there were three of them experiencing it together, not just two. As the baby had grown enough to hear through the womb at the time of the wedding, she assumed he or she might have listened to his parents making their vows. Even when the harpist began to play, she could feel the baby moving around. Aww, isn't that adorable!!