Amy Childs is a model, TV personality, fashion designer and an awesome businesswoman. Though she started creating a special place in the hearts of her fans since her first performance in the TV series The Only Way is Essex (2010), but she didn't seem to be satisfied with that. She created her own show It's All About Amy (2011-2012) and participated in reality shows like Celebrity Big Brother 8 (2011) and The Jump (2014).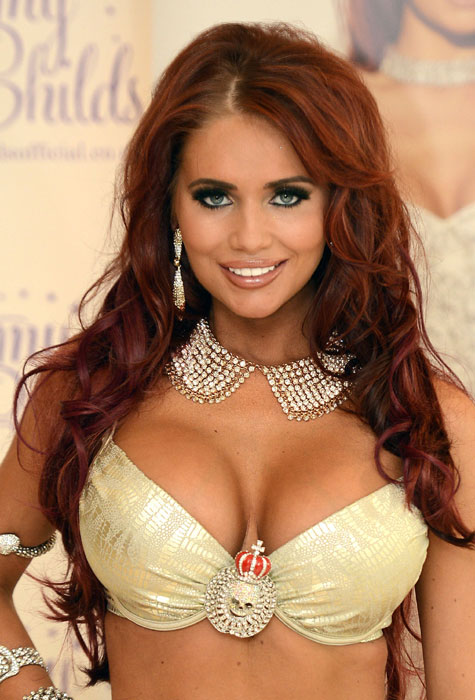 Amy Childs Workout Routine
If you like the way she looks, then you will certainly like this article. Here we have revealed her health and fitness secrets that not only make an interesting read, but are also quite simple to follow too. So, buckle up your belt and enjoy the entertaining ride.
Spinning Classes
The former TOWIE star admits going for spinning classes three times a week. It helps her keep in shape and is a pretty good exercise that can be adopted by anyone. If you are wondering why you should do it, then the list mentioned in HuffingtonPost.com would certainly convince you it's a good choice.
Being Curvy is Good
Amy has wholeheartedly admitted the fact that being fit is nice, but she would never want to lose her curves. Well, we agree. After all, curves make women look sexy and feminine. Don't you think?
Running is Healthy
The actress admits that she did not prefer running earlier, but her trainer Paul helped her develop a fondness for it. Running has made her stay away from the label of being too skinny and has also helped her to build a lot of muscle.
Using her Own Mantras
Apart from gymming and spinning classes, Childs admits to doing exercises she has performed in the fitness related DVD, she had released. She has admitted to the fact that she created the DVD to help people realize that exercising can be fun. It doesn't have to be boring at all.
Train While You are Young
The breathtaking beauty has also admitted to the fact that she has been paying attention to her fitness levels since she was very young. She has a message for all the young girls who are conscious about the way they look. She says that working out is the best way to keep fit and have a healthy body. So, all the young women should start working out as soon as possible.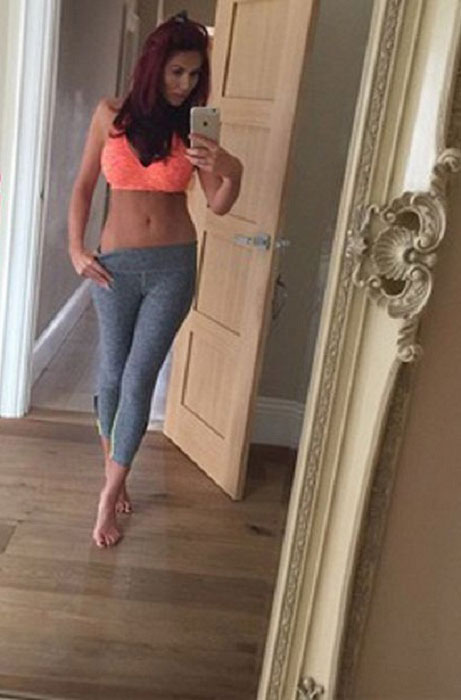 Keep Yourself Motivated
The successful star believes that everyone has days when they don't feel like working out at all. She says the key is to keep yourself motivated by using mental nudges like Come On, You Can Do It.
Check Your Health at all Times
Amy believes that gymming may not always be a good option. For some people it can be expensive and some don't have the time. In such cases, she suggests that people should concentrate on doing simple things like eating right and taking walks. Moving around helps your body to get a natural workout and you feel fit and healthy.
Live Your Life Completely
The stunning model believes that gymming and being fit is important, but you can't really stop living your life. All you need to do is to maintain a balance and you will never regret doing anything.
Amy Childs Diet
The diet plan and habits that keep Amy in shape are mentioned over here. We have taken it from reliable sources like Ok.co.uk and Telegraph.co.uk.
Childs starts her day with a simple breakfast. Usually it consists of nature valley bar or fresh fruit and a tea with two sugar cubes. She also likes eating digestive biscuits and having smoothies in the morning. Her favorite smoothies are strawberries, bananas and blackberries that are clubbed with low-fat yogurt and some ice cubes.
When the diva is working, she likes to have tea before starting her work.
Her lunch usually consists of a chicken salad or a chicken sandwich accompanied by a glass of orange juice and some tea. Her salad is filled with nutritious options like iceberg lettuce, cherry tomatoes, cucumber, goat's cheese and a bit of balsamic.
The famous celebrity keeps a satsuma, apple and banana with her at all times and snacks on them, if need be. She usually eats them at around 3 pm.
Amy's dinner usually includes pasta, fajitas or shepherd's pie. She complements it with a glass of tea or a glass of rose.
When she is working towards a fitness goal, she likes to stay away from takeout foods and alcohol.
She also likes to increase her intake of protein shakes while working on a fitness goal as it helps her body to be prepared to work harder.