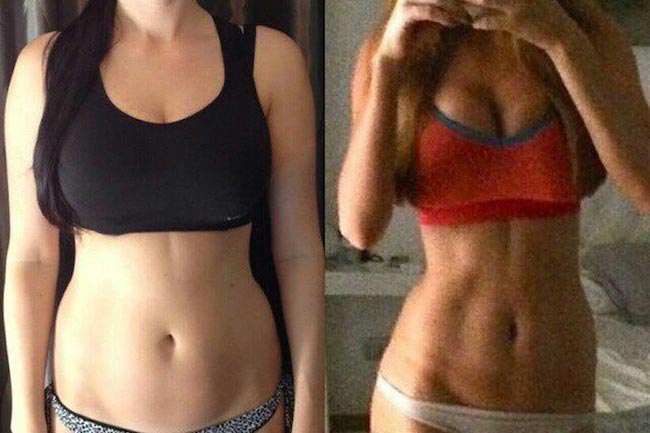 Are you a fast food lover? Do you often eat three junk / fast food meals in a day? Does changing your lifestyle and food habits seem like a daunting task? If so, then let Anna Victoria inspire you. She is a fitness guru who was just like another junk food lover who ate fast food three times a day or had Goldfish for dinner. She is now a stunner who looks hot and helps others to change their lifestyles too. Let's have a look at her workout routine, diet plan and some fitness tips that will certainly make you healthier.
Love Yourself
The reason why she changed from a junk food addict to a health conscious person is the most fascinating. She did not hate her body (which was out of shape) but rather loved herself. She wanted to do something good for her body and thus decided not to live on fast food anymore. So, her first advice is to love who you are and make yourself better for your own happiness.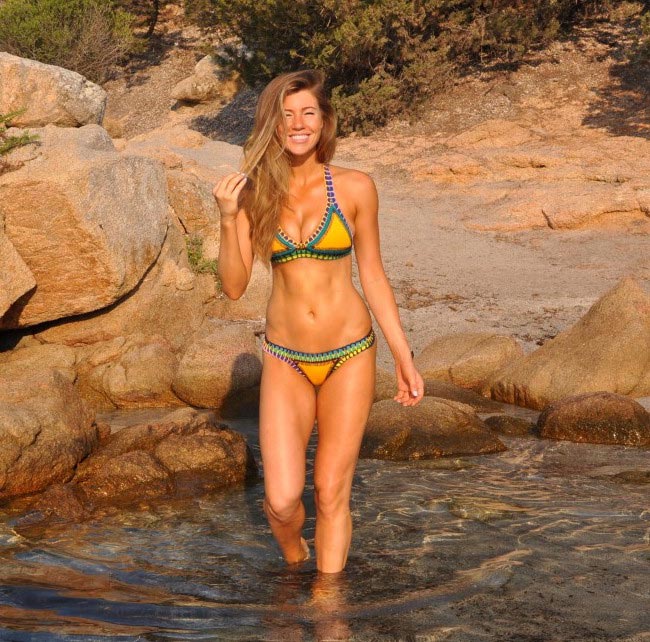 Her Progress
The fitness fanatic had an unusual motivational factor to guide her. She posted her progress on an Instagram account so that she could track her fitness progress through photos (Like many people do). Within 6 months of starting the journey in 2012, the sexy lady had over 250,000 followers and many of those followers messaged her for fitness advice (Wow..that's cool). In order to help people seeking her advice, she created an e-book which contained 4-week nutrition and exercise plan that can be easily followed by anyone.
Eat the Right Foods
Contrary to the popular belief that eating less means slimmer body, Anna advises people to eat the right foods. She thinks that we all need a lot of food but you must focus on eating the right ones. The food you select must give you energy and keep you satisfied throughout the day. (So, stop starving and make good choices about food guys!!!)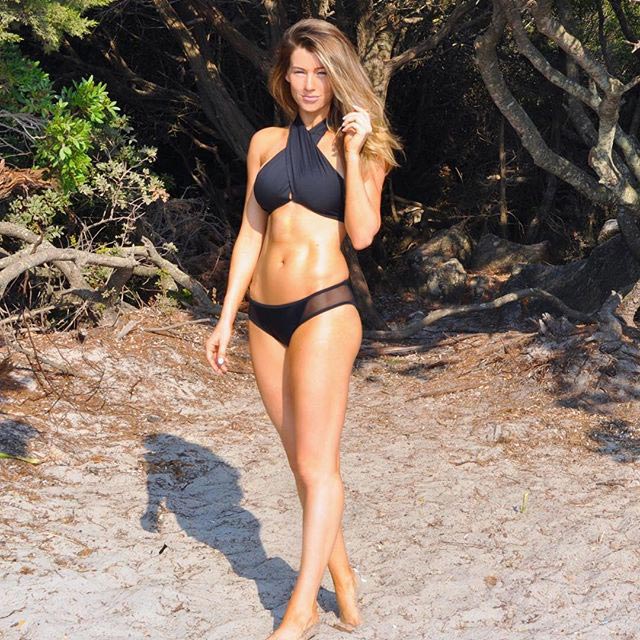 Workout Routine
The fitness expert also shared her workout routine that she does on a daily basis. It includes a series of high intensity circuits that focus mainly on strength training. These workouts would not only help develop muscles but it will also help you to burn excessive fat. They will also help you to become physically and mentally stronger and you will be confident about your look. These workouts last for 30 minutes only so people who are too "busy" to work out can fit them in their schedules too. These workouts will show results in just 8 weeks. To know more about the workouts she does, please read her guides here.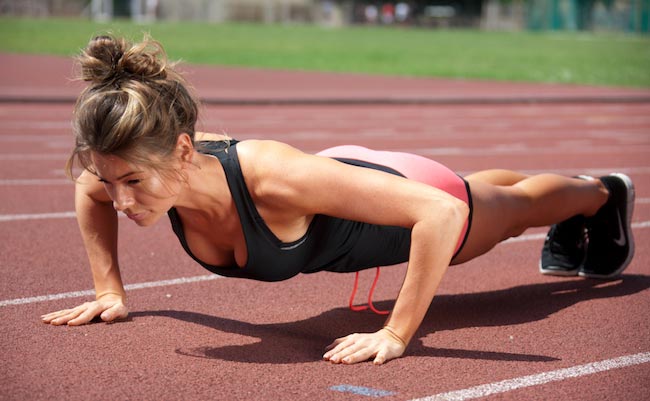 How to Get Started with Getting Healthy?
If you are not sure about how to get started with getting healthy, she suggests you to overhaul your routine. You should create a blueprint of your new fitness routine which will include the time you can devote to exercise, the healthy food items you are going to prepare, etc.
You should be willing to change your lifestyle as without it, you cannot change your body. You should also try to adopt the changes as small doable steps rather than taking some major steps at once and overwhelming yourself. For example: Don't ask yourself to work out for two hours daily every day (especially if you haven't worked out in life). Start with half an hour and increase the time span only after a few weeks so that your body adjusts to the change you have adopted and you don't end up injuring yourself.
Diet Plan
Mornings
The diet plan of the beautiful woman was recently reported by Harper's Bazaar. She starts her day with four scrambled eggs mixed with vegetables like zucchini, tomato and asparagus. She also has some oatmeal with cinnamon and goji berries or blueberries. She does not drink any coffee or tea either. She just drinks a lot of water with every meal and her total consumption of water reaches around 4 liters everyday (It's a great habit, we must say). Her morning snack depends on her workout. If she has not worked out, she will have a big snack like whole wheat wrap filled with either turkey or some other protein and vegetables combo. If she has worked out, the snack would be lighter like a protein shake or one apple.
Afternoons
In the afternoons, the California born likes to eat a tuna pesto salad that's loaded with olives, carrots and tomatoes. After lunch, the second snack also depends on whether she has worked out or not. She usually had worked out, so she opts for a protein shake at this time of the day.
Evenings
The gorgeous lady enjoys dinner with her fiance Luca and their meal consists of grilled chicken accompanied by sweet potato, vegetables and some sort of sauce made by Luca with the help of balsamic vinegar and lemon. Many of you won't believe it but she also has a dessert which is again a healthy option of Greek yogurt with blueberries or pineapple. She has developed a taste for it because she didn't want to eat sugar based foods. (It may seem tough but you must try it too.)
Diet Restrictions
Anna likes to limit her wine intake to two drinks a week and advises people to do the same. She also suggests to drink a lot of water in between each glass of wine if you are overindulging with it during a weekend.
Looking for more of her secrets? Don't forget to follow her on Instagram.