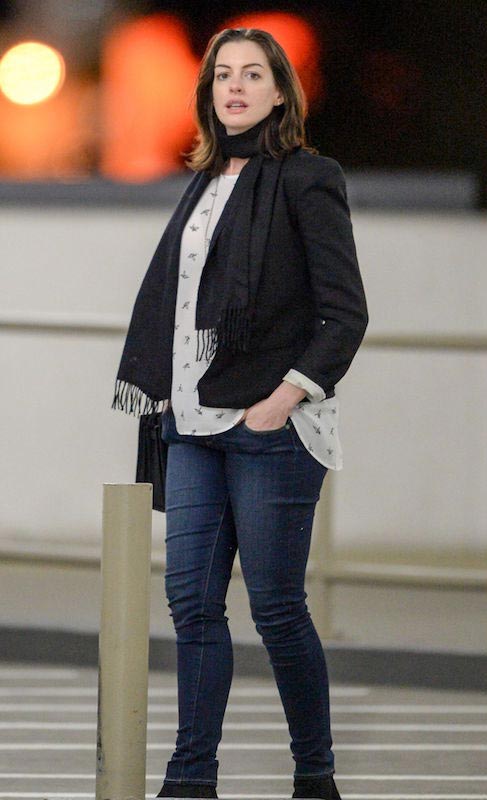 Many women feel low during a pregnancy and start worrying about the weight gain issues. But the skilled actress, Anne Hathaway is taking things differently. She is embracing all the changes that her pregnancy has been making in her life and staying active like she always has been. The stunner is also looking more beautiful with the baby bump and is taking particular care of her health to ensure that the baby remains healthy as well. What are her secrets? What workout routine and diet plan she is sticking to? Here are all the important details.
Workout Routine
A few days back, E Online exclusively reported that the diva is feeling really healthy. She is working out regularly in order to stay in shape during the entire tenure of her pregnancy. She is also doing yoga on a daily basis to stay fit. Apart from yoga, she is taking help of cardio exercises to stay fit. She was recently spotted spending an hour on the cardio equipment.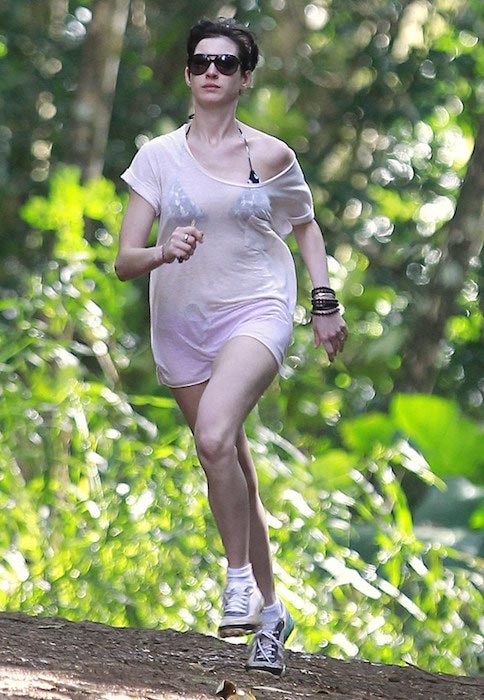 Rather than making her slow, the pregnancy has helped Anne to feel more energized which in turn helps her to be as active as ever despite the changes happening to her body. She is also much happier these days and we think that also plays a vital role in keeping her healthy. After all, a person who is happy remains full of energy and stays mentally healthy too, won't you agree?
No Weight Gain Worries
The talented actress is not stressing about the common "weight gain worries" like other celebrities. She is indulging in every craving she has due to the baby. She is currently having a healthy pregnancy weight and is enjoying the weight gain too. The brown eyed beauty is also not worried about slimming down after the pregnancy (for a film role) as she might take a break from her career.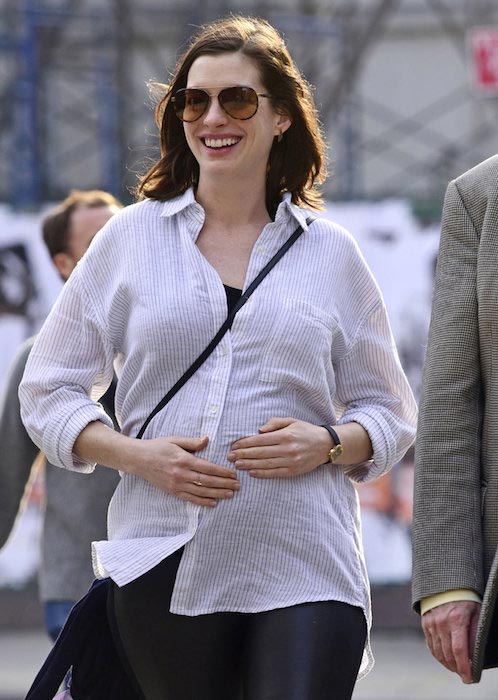 No Complains
A source close to the Oscar winning actress revealed that she is a very low maintenance kind of a woman who rarely complains about anything. She is not bothered about little pregnancy changes but she is looking forward to being a mom.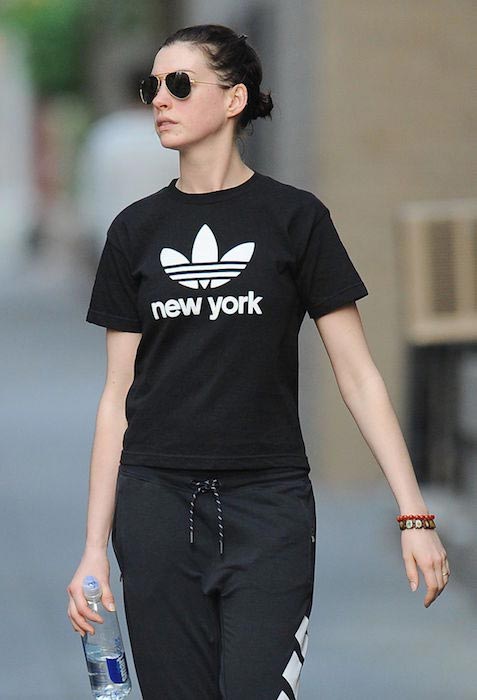 Diet Plan
The diet plan of the star revolves around eating organic food items only. She strays from it only to combat morning sickness. She beats morning sickness by indulging in foods like bagels and doughnuts. (A bit of indulgence is allowed when a lady is pregnant, we think)
Enjoying the Experience
Mid Day reported that Hathaway is enjoying the pregnancy experience to the fullest. She wanted to be a mum for years and her wish came true at the right time (when she is ready to take a break from Hollywood). She is often seen resting a hand on her baby bump because she just can't resist. She loves the fact that there is a baby inside her. (Aww…that's so sweet)
Taking a Break
The singer is also ready to stay away from Hollywood for a while. She feels that she has achieved a lot already (And we agree with her), so she can easily take a break from acting. She is preparing to be a full time mum by putting her career on the back burner.
Hubby Support
The pregnancy experience of the would-be-mum has been made more delightful by the regular support of her husband of three years, Adam Shulman. He is always there for her and helps her whenever he can. In fact, when the couple spent the Thanksgiving weekend together in Los Angeles recently, Adam acted very protective towards her by doting her and even opening the doors for his lady. (That's just perfect…we hope they love each other forever)
Want to know more about the Workout Routine and Diet Plan of Anne Hathaway? Check out this useful article.