Remember the sweet little Alice of the Twilight Saga (2010-2013) who had a good heart and deadly looks? She looked stunning as a vampire and won hearts with her appropriate acting. Yes, we are talking about Ashley Greene who is now winning hearts with her role in Rogue (2013-Present). If you are impressed by her role, then you might be interested in knowing about what she does to keep so fit. The diva has spilled all her fitness secrets recently and we have collated them here just for your benefit. Do enjoy reading and implement some of her workout and diet ideas in your life, won't you?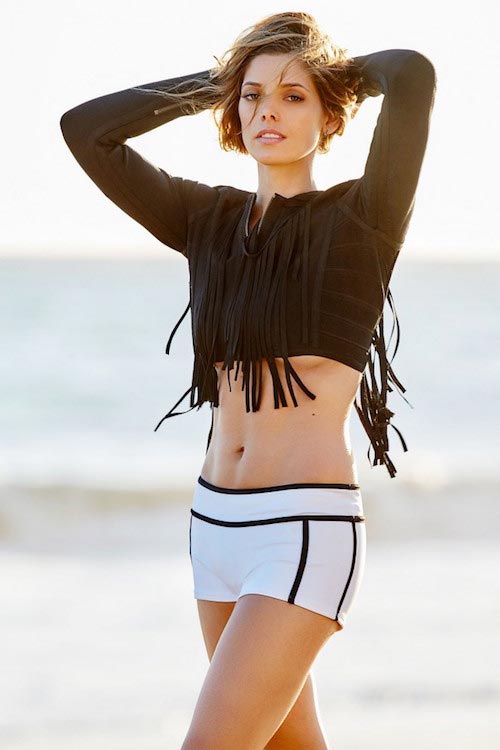 Workout Addiction
The hazel eyed beauty has confessed that she is a big fan of intense climbing. She believes that it makes her more stronger, reported Shape. It's a full body workout that helps you increase your cardiovascular levels very swiftly. It also pushes you in a good way. She think it's fun and addictive too.
The Challenge
The proof of the fact that the stunner is addicted to the workout is that she recently participated in a challenge in which she did the exercise everyday for 31 days straight. The aim of this challenge was to help her boost her endurance and strength. It also helped her to prove to herself that she could do it.
Being Active
The talented actress confessed that she has been athletic since childhood because she was very close to her older brother and they spent a lot of time climbing trees and running around. She also participated in numerous activities like swimming, dancing, martial arts, diving, water sports and volleyball. She used to watch TV for an hour every day as a child and so had a lot of time to be involved in outdoor activities.
Ashley Greene's Workout for Twilight Series
While playing Alice, the super beautiful vampire for the Twilight series, the beauty did a lot of circuit training in the gym. All the girls working for the film had friendly competitions of all sorts in the gym. The competition was different everyday. Sometimes, they competed on the basis of who could do more squats or who could run a mile most quickly. These competitions helped all the women to stay in shape and be mentally stronger.
The Diet Plan
The diet plan of the Florida born is very simple. She focuses on eating good food as it helps her to achieve a better body. She likes eating food like fresh chicken, fish, nuts, and loads of vegetables. The veggies she likes are yams and asparagus. The nuts she likes best are cashews and almonds.
Ashley also swaps cauliflower with mashed potatoes as well as spaghetti squash with pasta. It helps her not to feel sluggish and bloated. She also likes to drink dark green juices. These foods help her get loads of energy before the workout sessions.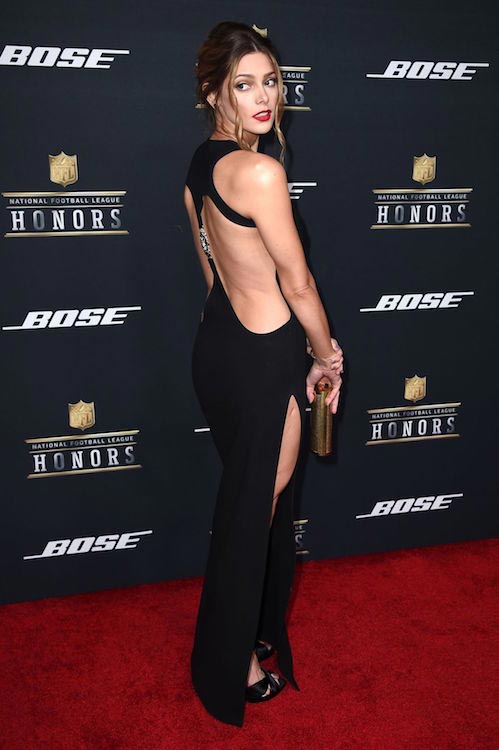 Diet Indulgences
The lovely lady has many diet indulgences. She likes to have grits, dark chocolate, pickles, cheese, and Zico Chocolate Coconut Water. She also indulges in a piece of Mast Brothers Sea Salt Chocolate and a glass of red wine occasionally.
Ashley Greene's Training for Oakley New York Mini 10K
The versatile actress is going to participate in the Oakley New York Mini 10K in Central Park on June 11, 2016. In order to prepare for that, she has been running outside on a track as well as on a treadmill. She is also doing workouts that help in strengthening her core, balance, glutes (hips). Running was a bit difficult for her initially as it hurt her, but now her glutes, and hamstrings have become stronger and it has helped her in running. She is participating in the event for the first time and looks forward to camaraderie with women and enjoying the experience.
Healthy Tips for Ashley Greene's Fans
The brunette has shared some fitness tips with her fans that would help you lead a fitter life.
Rise Early
The current girlfriend of Paul Khoury has adopted the habit of rising early and getting done with the workouts before she heads for work. She is also in favor of exercising in the morning so that she couldn't be able to make excuses such as feeling too tired. Moreover, it helps her to have a productive day by filling her up with energy.
Enjoyable Workouts
You might be thinking that Ashley only does intense exercises. This is not the case. The fact is, she likes to balance out intense exercises with lighter and more enjoyable ones. Sometimes, she just hikes with her four dogs in the hills near her L.A. home. She also likes to surf and wants to learn parasailing this year (2016). Going outdoors refreshes her, clears her mind and makes her feel happy.
Beauty Tip
The Urge (2016) actress also shared some beauty advice. Her first tip is that you should always use sunscreen even if you are driving around. Another, you should drink as much water as possible as it will be amazing for your body and skin.
Want some more tips from the star? Check out her previous workout and diet routine here or follow her on Twitter and Instagram.