The instances where people in the glamour industry are told to lose weight are too many, but the celebrities rarely have the guts to say no to a show, contest or an event just because they were told to lose weight.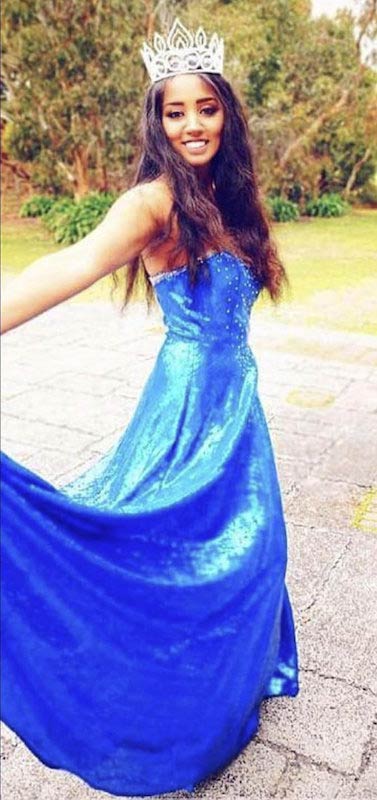 The winner of Miss United Continents, Zoiey Smale, from Nottinghamshire recently showed some serious courage when she handed back her crown after being asked to follow a diet and lose weight because she was too fat to compete at an international level.
Have a look at her inspiring story right here.
Hurting Due to That Comment
The diva recently shared that when she was asked to lose as much weight as possible to have a chance at winning the competition, it hurt like hell. She was also shocked when she was told to follow a diet and comments were made on her weight.
She couldn't believe it was happening to her in the 21st century as she didn't expect people to be that blunt. After that, she hung up the phone and didn't get back to them for two weeks.
Raising Awareness
The mother of one now wants to raise awareness of rogue beauty contests in which slimmer women get more importance than curvier women. In her opinion, they are not real pageants because they are damaging young girls by telling them they are fat.
She thinks that contests that help others like Help For Heroes by cycling 50 miles are worth it because they raise money for those who need it. She is proud of participating in such contests and learning what her body can do.
The Talk
The conversation between Smale and the National Director of Miss United Continents happened in July. In that conversation, the National Director stated that she had some feedback from the international director and the beauty said that she was open to new ideas.
But, she became shocked when she was asked to go on a diet. She immediately thought that she wouldn't be following this directive.
No Weight Worries
The stunner says that she is size 10 and not big at all, she is just average. The talk about weight loss made her feel bad about herself after a long time.
The Wise Decision
As Zoiey has competed in pageants since she was 18 years old, she decided that she didn't want to compete in the final, that was scheduled to be organized in Ecuador.
Maintaining Her Reputation
Maintaining a good reputation was a challenge for her because she has built it after a lot of hard work. So, though she wanted to throw out insults, she took a bit of time before rejecting the offer and declined it tactfully.
She explained to her director that she didn't think that to be a good role model, one needs to be thin as a stick.
Suffering from an Eating Disorder
When the lovely lady was younger, she had a severe eating disorder that ended when she was 16. Before it ended, it was so severe that her body started to shut down at times. Participating in pageants helped her to regain her confidence because it promoted good self-esteem at a time when she had a horrible relationship with food. The pageants she participated in were not about staying thin. Instead, people loved her for her brains.
Increasing the Stigma
The blogger says that her experience will only boost the stigma around pageants and she wants budding beauty queens to stay away from rogue competitions. She says that she returned her title back because she wasn't going to support a competition which can do that to people.
She further adds that when she did UK finals, it was focused on promoting, giving and charity work but the international competition was not focused on giving, it was more focused on how people look. This was the main reason she decided to shut that door permanently.
The Response
A spokesperson from Miss United Continents tried to clear the air on this issue by stating that she was given a gentle recommendation to follow a diet and it was not a compulsion. She could have just refused to follow the advice.
We at Healthy Celeb stand behind Zoiey's decision and think what she did was commendable. It is hoped that young women from all over the globe will follow her example, stay fit but don't aim for a body type. Just be the healthier version of yourself!
Featured Image by Zoiey Smale / Instagram