Rich Froning strongly believes that there are no limitations to human capacity. The time required to cover a certain distance keeps getting lower and the maximum weight on all the major lifts keeps getting heavier in CrossFit. So when you decide upon doing something you love, do not get started with any boundaries in mind. If anything, wipe away the ones you might already have in your head.
Living the fitness lifestyle
With obesity turning into a worldwide epidemic, exercise has become an important mean to retain structure and sanity for many people all over the world. CrossFit turned exercise into a sport. Opinions are strong and divided on the sanctity of CrossFit. The haters find it too dangerous and haphazard while the followers pursue it like a religion of their own.
Nevertheless, the four-time world champion endorses CrossFit as one of the best ways to find balanced fitness. As a sport, it opposes the extremes of being just a heavy lifter or an endurance runner. By combining skills that require lifting heavy off the ground, pulling your own body weight and testing aerobic capacity within a limited time frame, it develops consciousness to enhance physical abilities in not just one but several dimensions.
Finding a new identity through CrossFit
Not one to obsess over video games, it comes as no surprise that Rich Froning always had a very active childhood. With an active interest in baseball and American football, Froning took up exercise science in college and became a student firefighter for four years until he graduated. In 2009, he saw CrossFit videos online and out of sheer interest went for level one CrossFit certification.
With just about enough information to work out on his own, Rich set up a gym with basic equipment in his father's barn. Along with one of his cousins, he started performing daily CrossFit workouts aka WODs posted by the CrossFit headquarters on their official website. Upon identifying reasonably comparable times with competing CrossFit athletes, Rich decided to try out for the 2010 CrossFit games praying not to come last.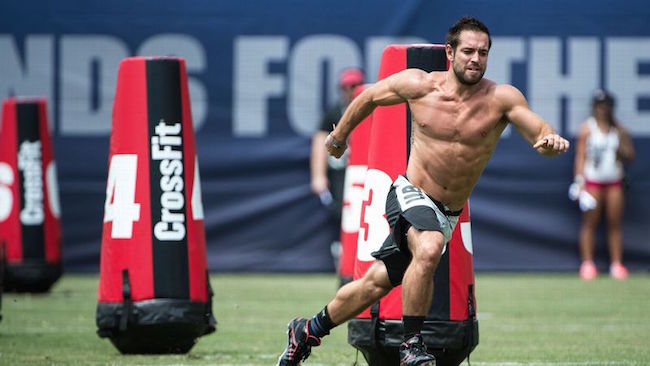 The first major humbling hit
Exceeding his own expectations, Froning effortlessly sailed through all the preliminary events working his way up to coming first, until the final part of the main event, the rope climb, left him with a crushing defeat. Riding high on part pride and part overconfidence, Froning undertook climbing the rope using only his hands to support his entire body weight and was not cautious enough to incorporate the use of his legs. It took less than a fraction of a second for Rich to lose his balance and come stumbling down to the ground to finish as first runner-up in the 2010 games.
Learning from that setback, Rich who absolutely hates to lose, continued to give his all to his daily training to achieve and retain the CrossFit title of 'Fittest Man on Earth,' four years in a row thereafter.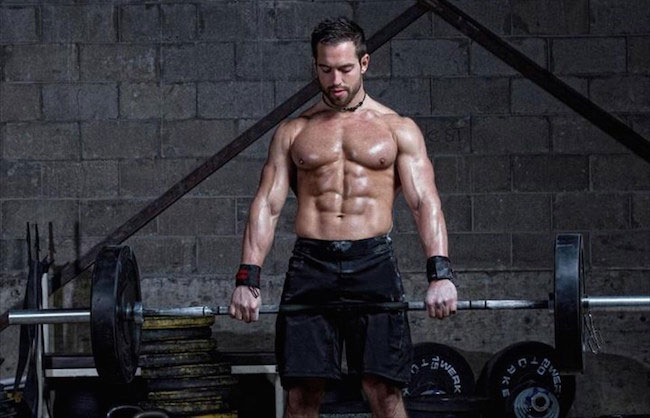 You have to be a little crazy to be the best at anything
When enquired about his training protocol that defines his seeming invincibility at the CrossFit Games, Froning replies that success is an outcome of many sacrifices put together. There is never one big ingredient to dictate it. He admits that he may not be the smartest athlete in the arena, but he is certainly the hardest working. Conforming to high-volume workouts, he often performed up to seven workouts a day during his preparation for the games!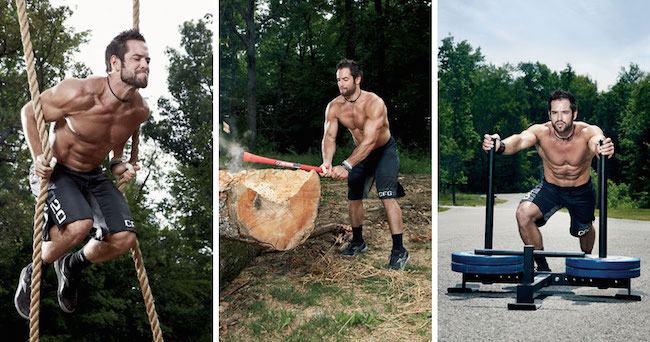 Listen to your body, define your own rules and stick with it!
Not one to follow any particular diet, Froning claims to train by instinct rather than by general recommendations. He does not believe in rest days. However, he does take the intensity and load of his workouts down by a few notches every time, he needs to go easy on his body. Rich eats very little during the day, depending largely upon protein shakes and reserves his heaviest meals for nighttime.
When it comes to rest and recovery, he does not believe in the use of alarm clocks. He leaves his body in charge to decide upon the time to wake up in the morning.
The one sure shot means to progress fast
Working and training in the company of those better than you will always ensure an automated steady progress without you even realizing it. Rich lifts in the company of men much stronger than him and runs in the company of faster runners to stay competitively engaged.
Having retired from individual events after 2014, Rich Froning is happy to work on his people skills competing only in team events. At the same time, he also manages his own CrossFit gym in his hometown, Cookeville, Tennessee while also traveling all over the world to promote CrossFit.