Though Bianca Gascoigne came sixth in the Celebrity Big Brother's (2001-Present) latest series, she had not taken the experience lightly. She lost considerable weight before the show began and wanted to be in a good shape on the screen. Here we have a look at her weight loss secrets and explore her motivations for the same. We also learn why she agreed to do the show and understand her beauty preferences. Plus, her thoughts on plastic surgeries & Botox addiction. Read on to know it all.
Weight Loss Success
The TV star went from dress size 12 to 8 in just 6 weeks. She admitted that she never felt better than ever before at that time.
Feeling Happy
While talking to The Sun, the diva said that she was in the best shape of her life post the weight loss and was really happy. She might never be as happy with her weight and body shape as she was right then.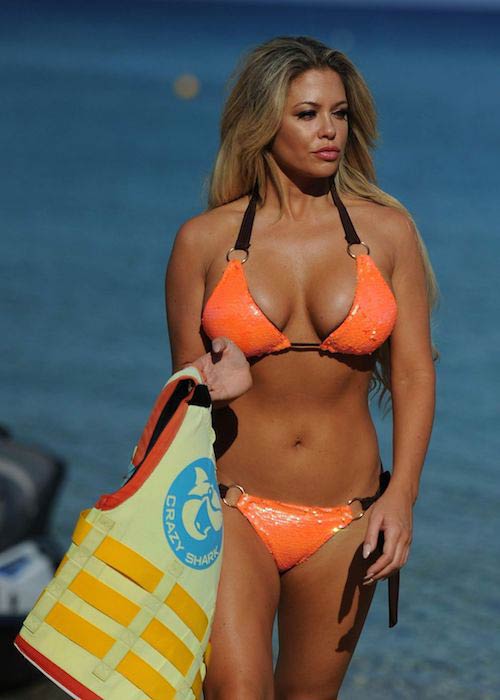 The Motivation
The factors that motivated the reality TV star to lose the extra pounds are very different.
First, she believes the camera puts 10 lbs on you, so she wanted to get in shape before appearing on CBB.
Second reason was a picture of herself in which she looked unfit. She felt sick after seeing that picture and decided to do something about the extra weight.
The Mistakes
Unlike many celebrities, the glamor model admits that she was mostly responsible for the excess weight as she ate a rubbish diet and didn't workout much. She didn't have the energy to hit the gym after working most nights.
Weight Loss Secret
When the beauty realized that she needed a total body haul, she contacted the experts from Forza supplements (Britain's leading weight loss firm), for which she is also an ambassador. The weight loss solution devised by the company helped her to lose 19 lbs in just 6 weeks. She opted for having Raspberry K2 supplements and Forza Shake It Slim meal replacement drinks.
Why Celebrity Big Boss?
The stepdaughter of Paul Gascoigne reportedly signed up for CBB to make him smile. It was assumed that she entered the show to boost the image of the family and give her stepfather something, he would look forward too.
Her Value to the Show Makers
The show makers reportedly wanted her in the show to add some drama quotient. She was also of high value because she was linked to one of Britain's most famous football stars. She was also of immense value to the show makers because she didn't hesitate to flash the flesh. Added to all that, she was a woman who was never afraid to speak her mind and believed in sticking up for herself. In short, she was not a walkover.
No Facelifts
The sexy blonde thinks that it's vital to look after yourself. She does that all the time, but she doesn't think it's time for her to get a facelift yet, but might go for it in the future.
Addictive to Botox
The participant of the celebrity version of Gladiators (2008-2009) went for Botox treatment about 4 years ago and shares that she was addicted to the procedure. It made her feel better and she realized, why some people can't get enough of it.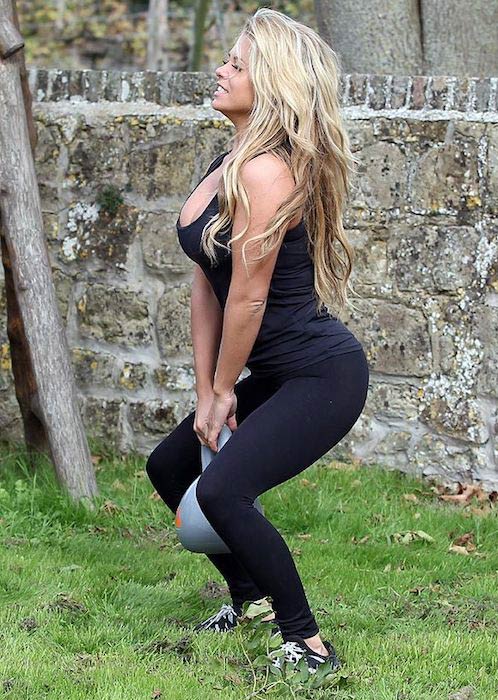 Botox Preferences
The Love Island (2015-Present) member says that she will continue with the Botox injections as they keep the wrinkles at bay. She sees the process as a preventive measure for her skin because she never wants to get wrinkles.
No More Boob Jobs
The TV personality has gone under the knife 2 times for boob jobs, taking her from a 34A to a 34DD. She says that she won't go for it again as she is happy with them now. Her mother was not happy the second time, but Binaca doesn't regret the fact that she went for it.
Beauty Preferences
Gascoigne has a simple beauty routine. She tries not to wear too much makeup. She just spruces up when she has to go out or appear on a show or has to attend a media event.