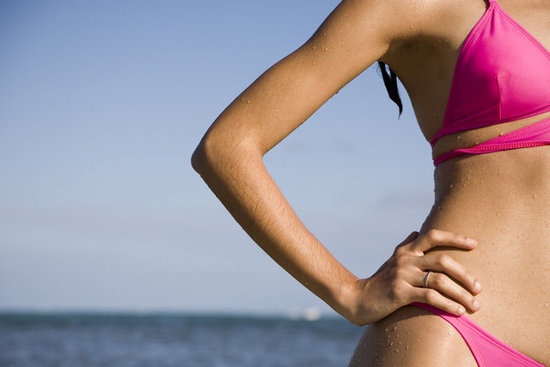 Developed by Melissa Perlman and Erica Gragg, Bikini Bootcamp is one of the most spectacular bootcamps for women which will get you in bikini figure in bunch of days. Having benefited several people, Bikini Bootcamp really has a long list of fans. Cindy Crawford, Sienna Miller, and Linda Evangelista are some of the celeb followers of Bikini Bootcamp.
Bikini Bootcamp being offering customized plan will tailor your diet schedule and exercises as per your requirements. The plan will take your body measurements and accordingly will recommend resistance training, outdoor, interval training, or whatever works out best for you.
What is Bikini Bootcamp?
Bikini Bootcamp has a total course of two weeks in which you will shed four to ten pounds. Apart from working on your body, the program will also relax your mind. The weight loss plan of Bikini bootcamp is simply amazing. Without having you join expensive spas and fitness centers, Bikini bootcamp will tell you how to create spa at your home.
Just like spas have special relaxation methods, the plan will educate you about its exclusive relaxation techniques which you can practice at home to make your life stress free. In addition to that, the plan will provide you several steps of facial massage which will give lift to your face and will enhance its blood circulation. Besides that, increased blood circulation will sweep dead cells from your face and will rejuvenate it with new life.
How Bikini Bootcamp Will Help You?
Bikini bootcamp will educate you about healthy eating habits such as what are the correct techniques of various workouts, how to make workouts more effective, what parts of your body require toning and so on. Besides that, special motivational sessions of the plan will inspire you to live a healthy life.
The magnificent weight loss plan seeks you to follow disciplined life having plenty of exercises included in it. You shall respect your body to get desired results. Just as you have your meals on time, you shall not forget to practice your workouts too on time.
Diet in Bikini Bootcamp
Bikini Bootcamp believes in creating proper alignment between your workouts and diet. Since losing weight without exercises makes your body lose more muscles than fats, you are likely to regain weight after some time.
Two weeks weight loss program doesn't rely on depriving your body or pushing it to consume flavorless foods. The plan rather recommends its users to practice moderation in their eating habits. You shall consume five to six small meals in a day while going along with the plan. The program mainly recommends consumption of high carb foods such as beans, grains, fruits, vegetables, lean proteins such as chicken breast, fish, and healthy fats.
Workout Schedule in Bikini Bootcamp
Bikini Bootcamp has provided defined schedule of workouts, which is as follows.
Circuit Training – You shall spend forty minutes in a day on circuit training. Circuit training will strengthen your muscles and will rev up your metabolism.
Strength Training– Twenty minutes of strength training on alternate days will tone your body parts and will make your back strong.
Walking – Should you want to choose simple and easy cardio workout, you can opt to walk briskly for sixty minutes in a day. Besides maintaining good health of your cardiovascular system, brisk walking will make your joints strong.
Yoga – Since yoga enhances the flexibility of your body and provides you great relaxation, you are recommended to practice yoga for fifteen minutes in a day.
Why Not Crash Dieting?
Mostly people switch to crash dieting considering it the shortcut to losing weight. But, the weight loss program being firmly against crash dieting reckons that crash dieting will render you short term weight loss solution. However, you will only end up gaining more weight, as you will resume your normal routine diet.
Crash dieting deprives your body from essential nutrients and makes it habitual of storing little amount of foods you feed it, making you look fat. More you will make your body devoid of foods, more it will get accustomed to store little foods you feed it. Contrary to that, should you eat frequently, your metabolism shall get busy in burning fat and gaining energy from foods rather than converting them into fats.
Prohibited Food Items
Bikini Bootcamp prohibits some food items due to their harmful impacts. Sugary foods, processed and unhealthy foods, foods rich in saturated fats, fruit juice, thai foods, dairy products obtained from cow milk etc. are some of the forbidden foods. In addition to them various addictions such as smoking, alcohol, and stimulants such as fizzy drinks, coffee, tea etc. also come under evil foods.
Basic Diet Principles of Bikini Bootcamp
Bikini bootcamp has given some fundamental principles which you shall follow to make the weight loss program successful. Let's have a look at them.
Portion Size
The program emphasizes consumption of small portion size of foods. Besides that, you shall understand your body requirements of food. Whenever you feel hungry, consume healthy snacks which can bestow adequate nourishment to your body. Don't consume unhealthy or junk foods because you will end up eating more of them without getting any nutritional benefit from them.
Never Skip Your Breakfast
The program insists consumption of timely breakfast. Skipping breakfast can be detrimental to your health. So start your day with healthy breakfast, it will fuel your body to actively perform all the activities of the day. You can have boiled eggs, yogurt, granola etc. in your breakfast to rev up your metabolism.
Right Ways of Eating
Practice right ways of eating foods. For example, take time in relishing foods, and rather than concentrating on other things, concentrate on foods while consuming them. Besides that, chew your food many times before finally swallowing them. Give appropriate time to your stomach to pass message the message of its fullness to your brain.
It's Never Too Late
If you were not following these healthy eating habits so far, just understand the fact, it's never too late. You can make a fresh beginning right from the moment. Instead of wasting your energy in thinking and regretting about unhealthy eating habit of yours, spend your energy in improving them.