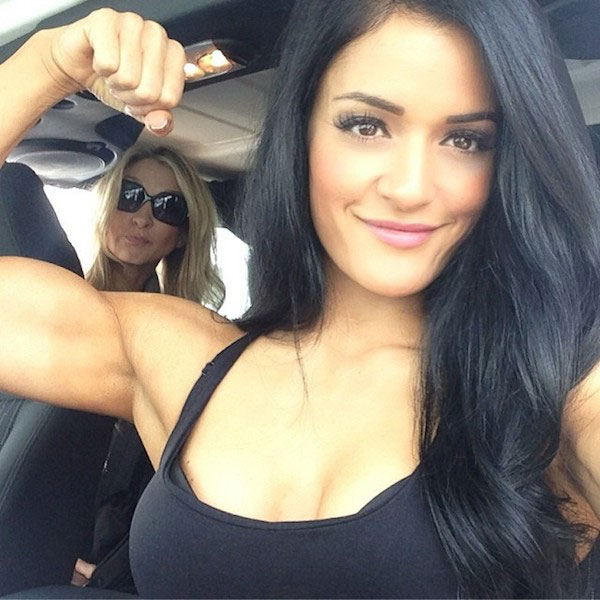 Bikini pro Jessica Arevalo is credited with the most desirable curvy and toned figure. 5 ft 1 in, petite model has unbeatable panache and poise which make it tough for people to take their eyes off of the gorgeous model. Let's see what diet plan and exercise routine does Jessica follow to uphold her archetype figure.
Never Lose Hope
With the apparently glam and famed life of Jessica, anyone will assume that she is genetically blessed girl with awesome face and body. Well, you will be astonished to know that the pretty girl has been through a lot in life prior to becoming popular. Hardships knocked her door too as violently as it strikes most of us. The confident and sassy model dealt with depression, anxiety, panic attacks, alcohol addiction, all kinds of abuses before gaining name and fame. But the most commendable part about her is that instead of letting these hardships break her, she defied them and set her eyes on her goals.
She states, how she overcame the miseries of her life is both unbelievable as well as inspiring. So, if she can turn around her life in such a wonderful way, there certainly is hope in everyone's life. She calls her mom as her biggest source of inspiration. Jessica recommends her fans not to compare their lives with those of high profile celebs because you don't know what struggles they had to confront just to make them camera ready. Love yourself and instead of becoming shadow of someone else, make yourself an example for others.
Six Small Meals
The phenomenal beauty consumes very healthy diet having proportionate combination of lean proteins, complex carbs, and healthy fats. She incorporates bountiful of nutrient laden foods such as oats, egg whites, meat, fruits, veggies, whey protein, chicken, fish, brown rice etc. in her meals. Since protein is vital for muscle formation and recovery, she makes sure to fuel her body with healthy sources of protein.
Reliance on Supplementation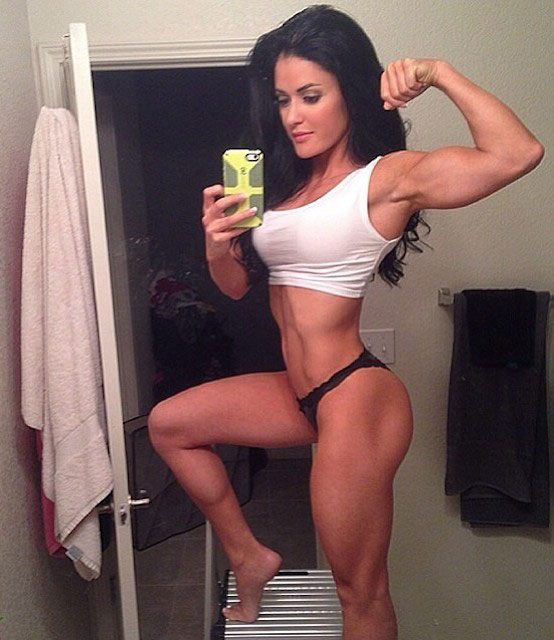 Jessica relies on diverse kinds of supplements to nourish her worked out body. She incorporates supplements such as probiotics, omegas, NLA aminos, CLA, ALA, multivitamins etc. in her diet.
Workouts with Father
In the precious company of her father, the bombshell embarked on workouts way back in her late teens. Her father inculcated high values and right attitude in her. He told her that workouts don't just shape up your body, they also tranquil your mind and harbor positive and healthy outlook in you. Under his guidance, Jessica would work out five days in a week and her workouts were mostly inclined to tone each and every body part.
Arnold Way – Favorite Workout
Jessica has been a sincere devotee of Arnold method since very long. She states that after being introduced to the workout method by her father, she has religiously been sticking to it because its results are totally rewarding. That said, instead of keeping herself restrained to basic level of workouts, she keeps pushing herself to advanced levels. She adores challenging her body by switching to bulkier weights. The impact of heavy weights on particular muscle group allures her the most and imparts her amazing sense of contentment. As far as cardio workouts are concerned, she does execute them twenty minutes a day when she is up for some bikini contest. Else, she doesn't favors doing it. And unlike most of the celebs, she doesn't dwell just on high intensity cardio workouts. She rather keeps switching from normal to high intensity exercises. She adores doing lunges the most for they render great workout to her glutes. Apart from that, she relies on Plyometrics for full body workout.
Here is one of the samples of full workout routine followed by Jessica Arevalo.
Day One – Chest / Triceps
Push Ups – 3 sets, 20 reps
Dips – 3 sets, 12 reps
Flat Bench Press – 3 sets, with 12, 10, 8 reps
Incline Bench Press – 3 sets, with 12, 10, 8 reps
Cable Pull Downs – 3 sets, with 12, 10, 8 reps
Overhead Cable Pulls – 3 sets, with 12, 10, 8 reps
Day Two – Back / Biceps
Pull Ups – 3 sets, till failure
Bent Over Rows – 3 sets, with 12, 10, 8 reps
Lat Pulldowns – 3 sets, with 12, 10, 8 reps
Barbell Curls – 3 sets, with 12, 10, 8 reps
Dumbbell Curls – 3 sets, with 12, 10, 8 reps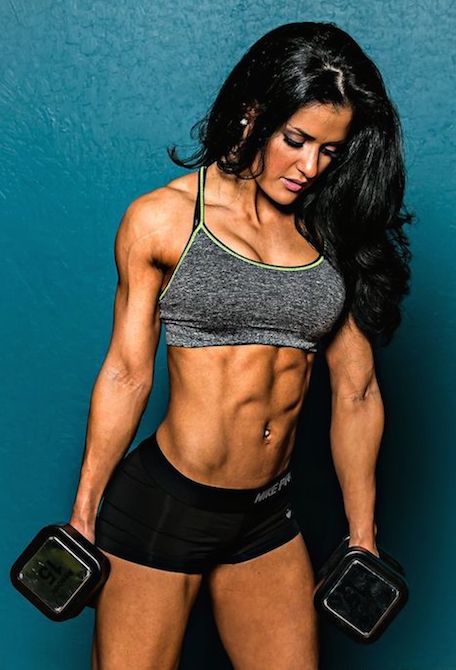 Day Three – Legs / Glutes
Squats with Free Weights – 6 sets, 15-20 reps
Weighted Lunges – 4 sets, 20 reps with each leg
Sumo Deadlifts – 3 sets, 12,10,8 reps
Lying Leg Curls – 3 sets, 12,10,8 reps
Leg Extensions – 3 sets, 12,10,8 reps
Day Four – Rest
Day Five – Shoulders
Lateral Raises – 4 sets, 15, 15, 12, 10 reps
Dumbbell Shoulder Press – 3 sets, 12,10,8 reps
Dumbbell Single Arm Raises – 3 sets, 15, 12, 10 reps
Arnold Press (aka Shoulder Press) – 3 sets, 15, 12, 10 reps
Bent Over Lateral Raises – 3 sets, 15 reps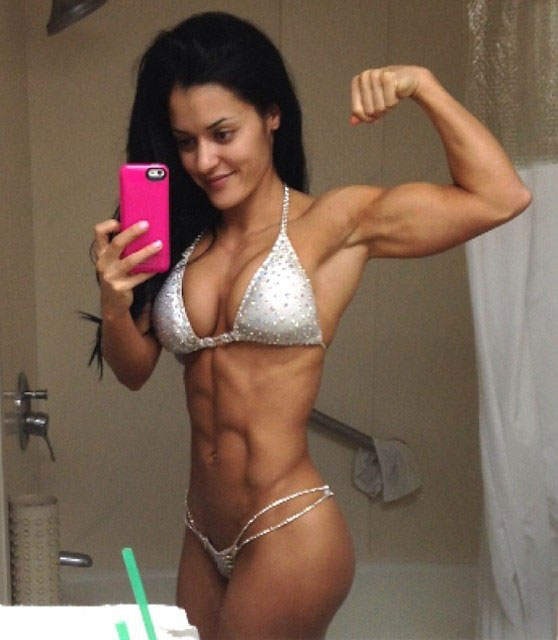 Day Six – Rest
Day Seven – Legs / Glutes
Straight Leg Deadlifts – 4 sets, 15, 12, 10, 8 sets
Sumo Deadlifts – 4 sets, 15, 12, 10, 8 sets
Weighted Lunges – 4 sets, 20 with each leg
Swiss Ball Hamstring Curls – 4 sets, 25 reps
Lying Leg Curls – 3 sets, 15 reps
Bulgarian Split Squat – 3 sets, 25 reps
You can also check out the ab workout of Jessica (via the following video), which uphold her abs in enviable shape.