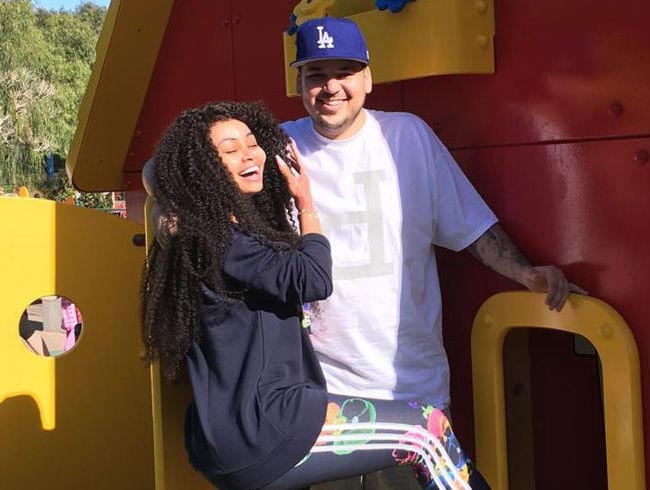 Blac Chyna is on cloud nine these days. She is in love with Robert Kardashian and they are expecting their first child together. She and her love are planning to get married soon and she is very comfortable with her new family, especially Kim Kardashian (her future sister-in-law). The diva recently shared her pregnancy diet plan, her weight goals, and her pregnancy fashion statement. Her efforts to help Rob stay fit are also not unnoticed by people. Have a look at how the beauty is becoming fitter and helping her love to stay fit too.
Weight Goals
The model recently admitted that she is not worried about gaining weight during the pregnancy. She even joked that she wanted to gain 100 pounds during the pregnancy and promised that she is going to snap back after the baby is born.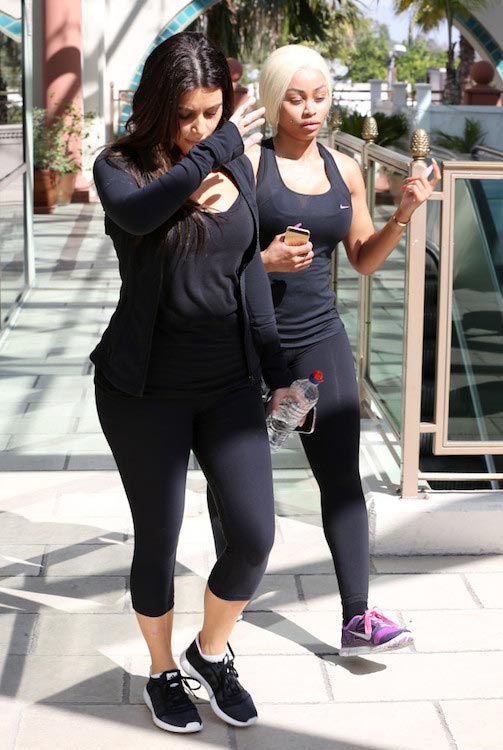 Personal Trainer
The entrepreneur has been very serious towards fitness and she has been working with online personal trainer Chris Jinna since November 2015. Chris keeps a close eye on the workout routines and eating habits of the expectant mommy.
Pregnancy Diet Indulgences
Like almost every mother to be, Chyna also has pregnancy cravings. She splurges on unhealthy and yet delicious foods in restaurants like Popeyes, Benihana, and In-n-Out Burger. But for the most part, she opts for healthy meals.
Healthy Food Choices
The stunner is also aware of the fact that she is eating for two, so she has changed her diet habits, reports EOnline. She is having a lot of home-cooked meals that are filled with healthy nutrients which would keep the mom and her baby-to-be healthy.
Diet Plan
The diet plan of the voluptuous lady consists of the following –
Breakfast
She has scrambled eggs, fried potatoes, and bacon for breakfast.
Lunch
In lunch, she has sautéed salmon coupled with veggie leftovers.
Dinner
The dinner consists of some gravy and Popeyes Louisiana Kitchen biscuits.
Healthy and Tasty
The Lashed bar owner is also addicted to healthy food options like kale concoctions and green smoothies that look delicious and are surely very healthy.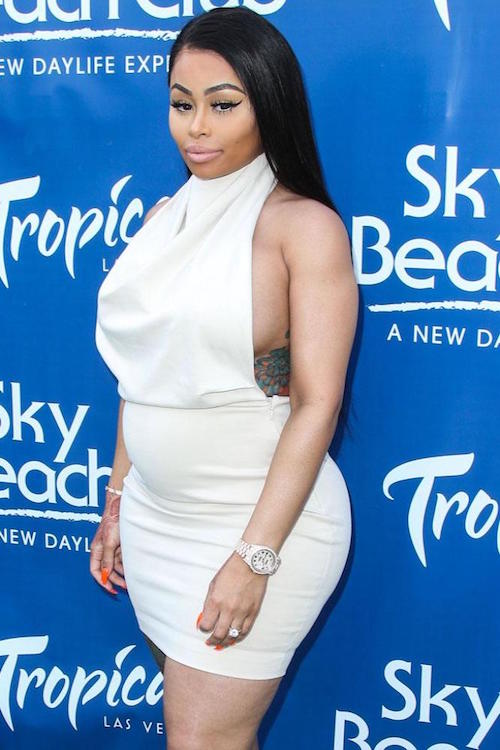 Weight Gain
The mother of one has also shared recently that she now weighs 165 lbs while she was just 139 lbs pre-pregnancy. She jokingly screeched after seeing the weight gain but in reality, she isn't bothered about the weight gain.
Pregnancy Fashion
People expect the super hot model to be conscious about her figure and pregnancy fashion. And she is not disappointing there. She looked amazing in a bright sparkling gown at the Daily Mail's yacht party at Cannes. When asked about her pregnancy fashion, she joked that she wanted to keep her ass covered. She also added that pregnancy is treating her really well and she has got nothing to complain about.
Supporting Rob
The video star has been supporting Rob Kardashian in her journey to get fitter by offering him valuable suggestions. She even asked her online personal trainer Chris Jinna to create a fitness and health plan for Rob. Her trainer confirmed that the sexy lady asked for some tips for Rob and wanted a meal plan for him and her wish was granted, reported Perez Hilton a few months back.
Enjoying Life and Being Healthy
The businesswoman is also enjoying some lovey-dovey moments with the Keeping up with the Kardashians (2007-Present) star. They hosted an outdoorsy day recently where they served hot dogs, grilled chicken, vegetable skewers, and corn. After the BBQ, the couple decided to burn off the excess calories by going for a hike. They worked up a good sweat and were panting during the hike which implies that they got a good workout.
Being Healthy Together
The parents-to-be have the same fitness goals. They want to get in shape so that they can live a healthier life. They live a healthier lifestyle and take fitness very seriously. They motivate each other to stay fit and are supposed to be going to the gym together at least 5 times a week.
Rob and Pregnancy
The video vixen admires Rob as an expectant father. She says that he is a genuinely loving person who has been really supportive of her and the people she loves. She thinks that he is going to do good as a father. She expects him to be loving, caring and overprotective. She even called him her bundle of joy.
The reality star has already bonded well with her first child King Cairo Stevenson. They often enjoy the afternoons at Legoland Theme Park or indulge in activities closer to the home. They are spending a lot of quality time together.
The Big Brother
Blac also opened up about how King Cairo Stevenson feels about being a big brother. She says that she has explained her boy everything about her relationship with Rob and the new baby. He is really very excited about being a big brother.
We hope you have a healthy pregnancy Blac and make a happy family in the future. Good Luck!
To know Blac better, you can also follow her on Instagram and Twitter.