Emma Willis is probably one of the most popular British TV Presenters. She looks great, her work is commendable and she has that something extra that makes her so attractive. She recently lost a lot of pregnancy weight and the results are amazing. Her focus was more on being in shape and being strong while losing weight and she took the old route of hardcore workouts to get her body back. She also believes that every woman should take all the time she needs to lose weight and not hurry the process along. Let's have a look at her entire post-pregnancy fitness journey over here.
Workout Routine
The Voice (2012-Present) presenter has admitted that she has been training a lot. She does full body workouts such as HIIT classes, boxing, etc. She also does lots of leg and back work, reports OK.co.uk. As her back is a bit weak, she is working hard to make it strong. Her workout routine involves a lot of deadlifts and squats too. She also attended a BootCamp in Ibiza to help her lose the extra weight.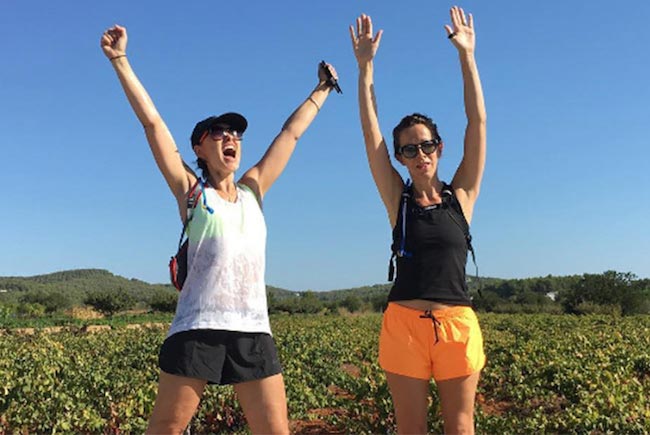 Her Trainer
The wife of Matt Willis is lucky to have found a good trainer in her friend, Rob Solly. She says he is great to train with because they listen to music and chat a lot while working out. Her trainer revealed via Instagram that they have been doing three tough PT sessions in a week.
The Deadline
The brand ambassador of Gillette went hard at the workouts because she had a deadline of an ad shoot in which she was supposed to show a lot of skin. She was promoting Venus, a women razor in the commercial, so she had to bare her legs and she didn't want them to look bad. As a result, she focused on looking as good as she could, reports Hello Magazine. The diva says that she had a goal that she wanted to look good in the ad otherwise she would have taken a lot of time to get back in shape.
Take Your Time
The TV Star suggests that every mother should take at least 9 months to get back in shape. She says that she had never hurried along the weight loss process after her earlier pregnancies and hence doesn't promote that. Emma believes that a woman should allow it to happen naturally like she did in the past. What matters most is to give your body time to heal. This time, she kicked off her workout routine just four months after giving birth because of the ad-related pressure.
Feeling Happy
The mother of three is delighted with the post-pregnancy figure she has achieved. Emma says that she worked very hard for six weeks and stayed active. It was the first time she had worked so hard towards fitness and she is happy with the results.
Fun and Workouts
The hot model says that she often worked out in her home's driveway or in the garden. The exercises became fun when her kids joined her. Sometimes, her daughter Isabelle joined her and followed her mother when Emma was on a ladder to warm up. Her baby girl was following her up and down and the TV celebrity had no idea what to do. (That would have been hilarious, we think)
Being in Shape and Strong Matters Most
The Radio Host also says that the post pregnancy weight loss was not about getting skinny. Her goal was to get back in shape and achieve some of her strength back.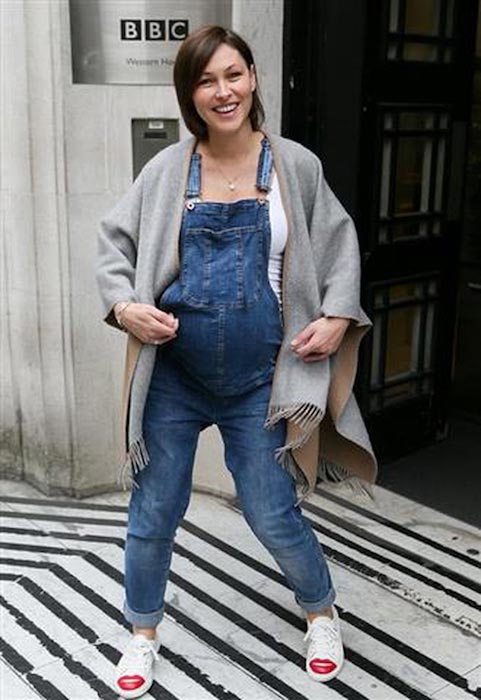 Loving Her Daughter
The Birmingham-born accepts that she is blessed because of the fact that her newborn daughter, Trixie is very easy to handle. It gave the new mum time to focus on fitness. Trixie is very well behaved and needs only a little attention. Plus, Willis got the support of her parents too. Now when she is at work, she misses Trixie the most.
Age and Weight Loss
The Big Brother (1997-Present) presenter shares that when you get older, your body would stop bouncing back in shape. It's something you might want to remember.
Being a Mom is Great
The Celebrity Ambassador for Oral-B says that being able to give birth to a child is amazing. She says that being able to grow a human being inside your body is a wonderful thing. Though, it takes a toll on your body but the entire process becomes worth it when you see the face of your child.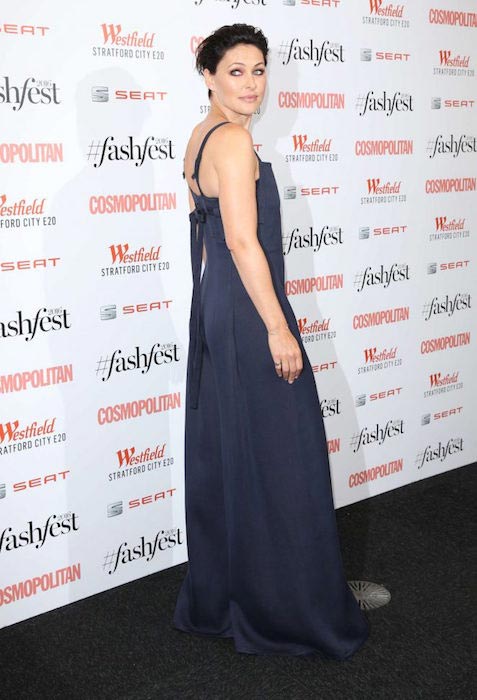 Back to Work
It is a fact that the TV personality went back to work within six weeks only. She faced many difficulties at that time, reports The Sun. On one hand, she was focused on concentrating to be a new mum again and on the other hand, she was looking for a dress that would fit her changed body. She avoided tight clothes and dressed according to her body shape so that she could feel comfortable.
Did you like the post-pregnancy workout routine and the fitness journey of the gorgeous woman? If so, you might want to keep up with her weight loss journey by following her on Twitter or Instagram. You may also want to check out her official website.