She was just another regular woman who depended on frozen meals, processed snacks, and fast food to quickly feed her family. Until one day, she realized that things couldn't go on the way they were and decided to overhaul her life. She attained a massive weight loss success by losing 125 pounds and ended up gaining loads of followers on Instagram. We are talking about none other than the Instagram star, Brittany Williams, whose instant pot recipes are such a massive hit that she has launched a cookbook, Instant Pot Cookbook: Cook Your Way to a Healthy Weight with 125+ Recipes for Your Instant Pot, Pressure Cooker and More.
If you are also one of her fans and want to take some inspiration from her, then you must know that her weight loss success is not just limited to healthy recipes and that she also made some significant changes in her life. To learn about the changes that she made and why, just scroll down.
The Health Scare
In January 2016, Brittany was struggling with an autoimmune disease and her daughter was diagnosed with rheumatoid arthritis. Williams had been on medication for 10 years, and her diet affected her disease. Whenever she had processed foods, it made her condition even worse. It was then that she decided she would use instant pot to make meals that were rich in real and wholesome ingredients. She also started following an autoimmune protocol diet, or AIP, as a part of which refined sugars and processed foods were eliminated.
The Good Opening
This method worked for her and within 3 months into this new fitness journey, she became popular on the social media platforms and succeeded in losing around 46 pounds. This was quite surprising for her because she had tried many fad diets before but didn't get any success.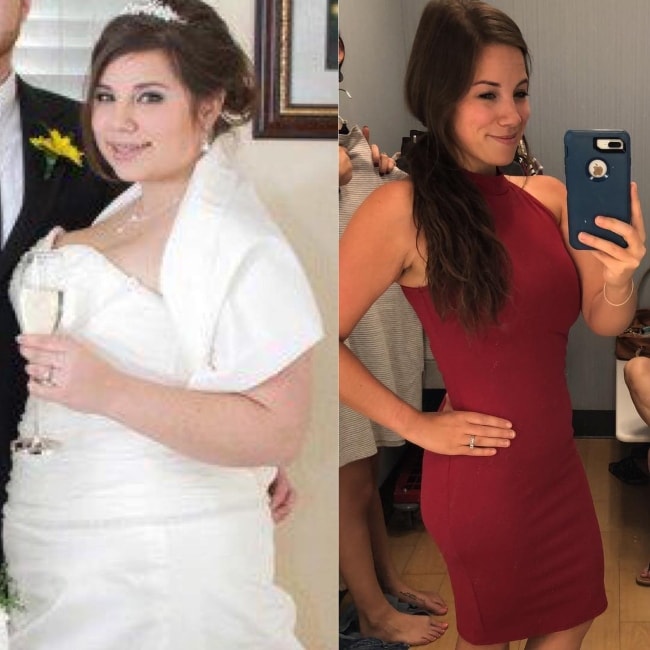 New Approach
The Texas native attained success only after she changed her mentality and started eating meals that would prove good for her body in the long run. As she wanted her kids to stay healthy and eat the right food, she decided to set an example for them by following the right diet herself.
The First Step
The first thing she did to overhaul her lifestyle was to go through her entire household and remove all the unwanted and unhealthy food items. She ensured that her house was full of only fresh and delicious foods that were both healthy and tasty.
Photos Work
One more habit that helped her on her weight loss journey and motivated her to keep going was that she captured a lot of pictures of herself. It helped her track her body's progress and she was pleasantly surprised to know that she had lost 19 pounds in the first month itself. Then, she lost 11 pounds in the second month. Seeing that she was progressing with time helped her to stay motivated. The change brought in by the photos and measurement numbers was more motivational for her than stepping on a weighing scale.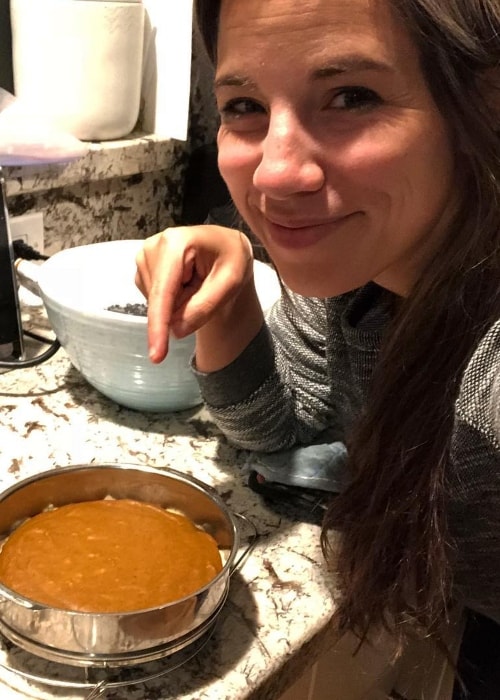 Find the Right Substitutes
As Williams had grown up on chicken nuggets, mac and cheese, and French fries, she became somewhat dependent on them. When she finally realized what she has done, she decided to find the right substitutes. She knew herself well enough to realize that she couldn't live on broccoli and steamed chicken breast. So, she decided to swap dairy and gluten rich foods with healthier ingredients and started having alternatives like Skinny Mac and Cheese.
Open Your Mind
The social media personality also decided to open her mind when it came to trying new food items and tried meals that she had never tried before. It helped her to discover new food items and develop new taste. She also stopped calorie-counting and reduced her dependence on MyFitnessPal. As she had nutrient-dense food, she didn't feel hungry often and ate only when she felt really hungry. She also stopped eating just for the sake of it and trusted her body to tell her when it was hungry.
Don't Avoid Restaurants
Many people who are trying a new lifestyle develop the habit of avoiding restaurants because they fear that they will either overindulge themselves or not eat the right thing. She also did that for a while but soon fixed the situation by going to restaurants and started picking up the healthiest food options from the menu such as a salad or a meal which was rich in protein. Eating at restaurants helped her to realize the value of plate size and she decided to use smaller plates and bowls at her home as well.
Keep Surprising Your Body
Another thing that helped the lovely woman shed a lot of pounds was to get over the snags. Like many other people, she also hit many plateaus when it came to following a better lifestyle. Her solution to them was to reverse her meals. For instance, she would have a veggie smoothie, a breakfast option for dinner, and include a big meal in her breakfast the next morning. This changed her opinion on intermittent fasting and she realized that her body needed a 12-hour fasting window. Now, she does not eat anything after 8 at night and begins eating at 8 or 9 in the morning. This approach has worked for her as she has more energy and her body also feels better than ever.
Love Your Body
Another thing that helps her is to treat her body like a girlfriend. Yes, she takes care of her body like a girlfriend by nourishing it, and in return, her body has to fight hypothyroidism and other diseases. This trust and care have helped her to attain long-term health and maintain good weight level. So, if it can work for her, why can't it work for you?
Featured Image by Brittany Williams / Instagram