Be it modeling, be it anchoring or be it athletics, Callie Bundy has left no stone unturned to claim her throne as the sexiest bikini model. The hot shot diva has worked hard to reach this point. Her passion for fitness is the mantra to her success as the fitness model of the era.
Dieting is just not her style, she comments, when asked about her cravings for food. She believes in eating healthy and good. You should never restrict your mind; eat whatever your mind craves for. Otherwise you will eat everything unhealthy available at hand and in excess, except for that one particular delicacy. She calls food her drug and she never fails to consume some of the fattest foods and carbs like brown rice, sweet potato and veggies like spinach, peppers and asparagus.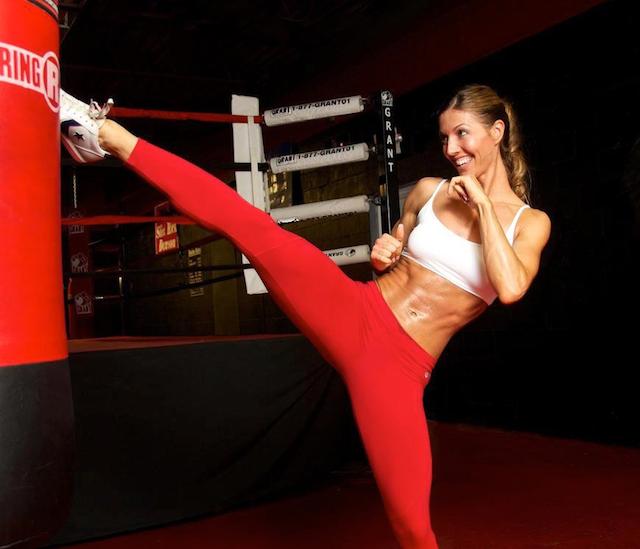 She believes that slow progress is the real progress. Fitness cannot be achieved in one day, one need to be patient enough to finally get a chance to enjoy the pleasures of a fit body. Learning from your failures is a valuable lesson which she learned long back in the early years of her career.
Her buttocks are her favorite; she flaunts them like a pricey toy. With body like hers anybody can walk confidently even in the stranger streets. The fit model's abs is the fruit of months of hard work. One should always be determined and focused to work on their bodies. Just like Callie, anyone can achieve this hot body if one stays indomitable.
Squats, Good Mornings and Shoulder Press are her most favored exercises. She advises to take long runs in life physically as well as mentally; they will make you stronger in every aspect. She loves working out in the gym as well as in open air and likes cardio paired up with little hip-hop and rap music. Her love for podcasts is undying as it takes her dreaded workout to another level. She listens to Dada Life, DJ Renee Koo and of course her favorite Spyro during her workouts. Sports have always been her first love; she has played football, baseball and tennis since her childhood. Perhaps her love for sports is the reason behind her high metabolism. Her workout includes some of these easy daily exercises.
Crunches – 4 sets with 30, 25, 20, 15 reps
Leg raise with hip lift – 4 sets with 30, 25, 20, 15 reps
Box squat jumps – 3 x 30
Full sit-up on stability ball – 4 sets with 30, 25, 20, 15 reps
Cardio – 40-50 min.
One can never deny that an active metabolism helps generously in maintaining a good physique. Eat less but at shorter intervals. Never starve yourself otherwise you will only lose your charm but no fat. The key to maintain is moderation, otherwise who wouldn't like to splurge on ice creams and hot cakes. Discipline is must; one should have a perfect workout plan, workout at least 5 hours a week and eat healthy. Cheating once in a while won't harm. Go feast on steamy non vegetarian dishes and chocolaty desserts, every once in a while. Lots of women become dehydrated in this mad race to get fitter. No ladies!!! dieting like crazy will never help. Keep hydrating yourself at regular intervals. Drinking water in ample amount will make your body more fit and skin more glowy.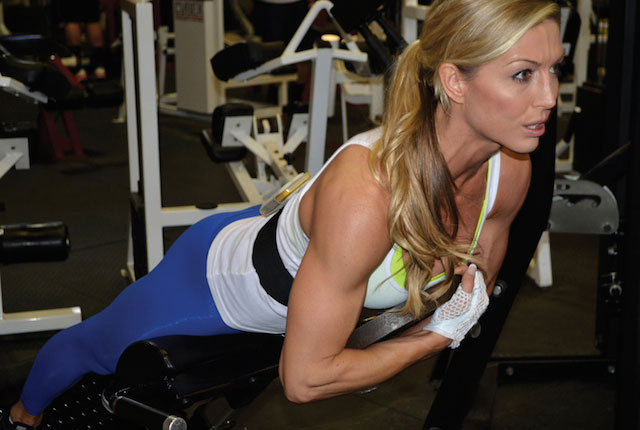 One of the best ways to keep a track of your diet and food is to write a food journal. Callie never hesitates to admit that she maintains a food journal. Well, what is the use of latest gadgets, if you can't even keep a log of your cheat days? Keep a track of your calories and you will never have to wonder twice about whether it's the right time to have a dessert or not.
Chady Dunmore is the model whom she admires like crazy and considers her competitor. Chady Dunmore is a perfect example of beauty, brains and a toned body, just perfect in every sense. Feeding your body with supplements is must, so she believes, one must always pay attention to their multi-vitamins. One gets to live only once and never fume over the way you have been made because one can always mend it with enough grit. Go Callie's way and you will see yourself a lot closer to the body you want to see yourself in.