Mind-blowing Brazilian beauty Camila Alves is once again ready to imprison your hearts with her sizzling hot bod. Married to actor Matthew McConaughey, the bombshell is mommy of three kids. After giving birth of her third child, daughter Vida in Dec 2012, the model has retrieved her pre-baby sculpted figure.
Although she is not as sleek as she always was, but Camila is more than flattered with her new curves. Having acquired fat at right places, the supermodel has become goddess of hourglass body shape.
While sharing her experiences about reduction in weight, she shares, as per the culture, prominent in Latin America, she wrapped belt around her tummy and waist to make them toned and sculpted. She adhered to the cultural trait and saw spectacular influences of it on her tummy, as it was taut and defined. However, the major transformation in her body took place with inclusion of healthy foods and exercises.
Camila Alves Diet Plan
Camila indeed was keen to regain her pre-baby sexy shape, but she altogether didn't wish to elope from her responsibilities as a mother. Without compromising with the nurturing of her third child, the stunner succumbed to nutritious foods. She certainly added foods such as low carb, high protein foods in her diet. However, being on breastfeeding, she didn't completely eliminated carbs from her diet.
She ate clean foods and incorporated ample green and leafy veggies in her diet. After starting her day with three egg whites and fruits in the morning, the spectacular model consumed steamed brown rice in her lunch. Brown rice being high in fiber is fat better than white rice and provides adequate nourishment to your body.
In addition to that, she combined all her meals with vegetables and made them greener and healthier. Since five hundred calories in a day get utilized by nursing mothers' body in milk creation, they naturally need to consume more calories. That being said, your aim should be to provide right number of calories to your body with the consumption of wholesome foods.
Instead of eating tremendous food items in one run, the glam star believed in small meals and consumed five to six small meals in a day. Without making your tummy size big, small meals rev up your metabolism. While swearing by wholesome foods, the fab model also relished one cheat day in a week. The cheat days made her more dedicated and disciplined towards her diet regime.
Camila Alves Workout Routine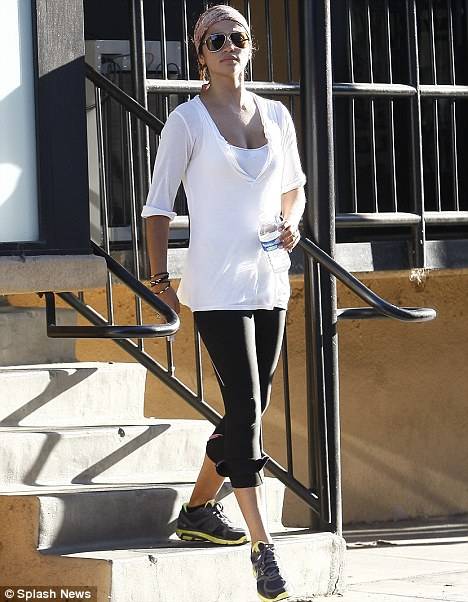 Camila is one of the celebs who reckon the importance of workouts. However, she showed no hurry in torching pounds from her body. While following correct procedure, she allowed her body to rest and heal on its own for minimum forty days. After that, she switched to yoga and practiced easy yoga postures while being monitored by her personal trainer.
With the passage of time, as her body grew stronger, she shifted to intense workouts such as cardio workouts and strength training.  Her exercise regime generally consists of six days of strenuous workouts. She allows her body to have complete rest for one day.
The supermodel being really passionate to scorch pounds also executed workouts twice in a day to shed weight faster. Camila also incorporated Tracy Anderson Method of workout at times, when her target was to tone smaller muscle groups.
Healthy Recommendation For Camila Alves Fans
Mostly people do everything else to attain slender and shaped-up body, but often overlook their sleeps. You might wonder but proper exercises and diet accompanied with adequate sleep can get you closer to your weight loss objective swifter than anything else. With good metabolism, your body melts pounds even while sleeping.
Sleep grows even more relevant if you are a nursing mother. Since the small little angel of yours might have you on your toe all the while, you need to be more discreet about your sleeps. Prefer scheduling your nap hours going in alignment with the sleeping hours of your baby.
Mood swings and other problems taking root due to hormonal changes will automatically fall into place when your body will get adequate rest. Despite being mommy of three kids, Camila could afford to astound you with her makeover because she seldom cut her sleeping hours. Workouts, diet, and sleeping hours, all of them have their own significance and none of them can be undermined.