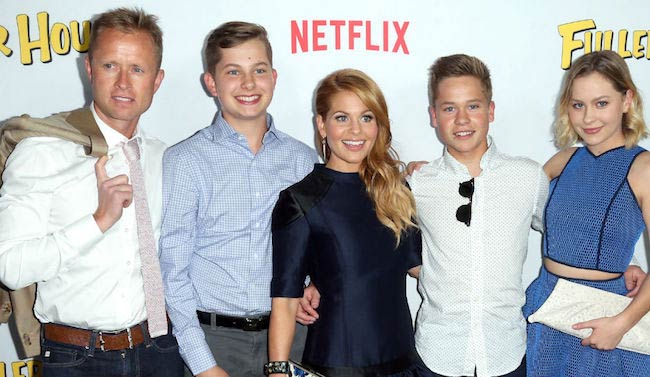 Candace Cameron-Bure looks stunning, and all of us have wished to know her workout routine and diet secrets since long. If you are the same, then you would be pleased to know that the actress has shared all her fitness, diet, and beauty secrets. She also accepted that there is some pressure to look good in the industry and why she sticks to living a healthy lifestyle. Read it all here.
The Pressure
Bure has accepted that there is some pressure to look good as people have their eyes on her at all times. It doesn't matter whether you are a man or a woman, you have to deal with pressure to look your best if you work in the Hollywood. If someone says the pressure is not there, they are lying.
Enjoying Fitness
The diva says that her desire to stay fit comes from within. She enjoys working out and sharing it on social media. Fitness is a personal choice, and she likes to be lean for her own good rather than for just a character.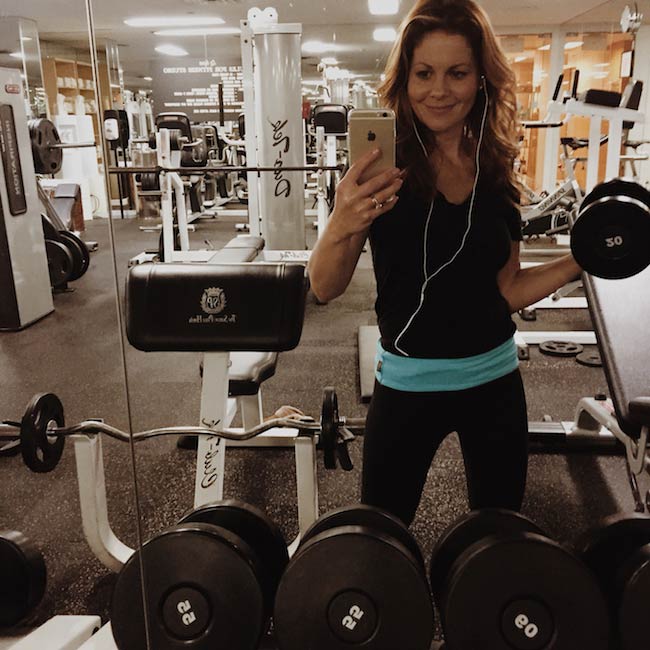 Workout Motivation
The exercise motivation of the wife of Valeri Bure is that she wants to feel good and have a long life with her family. She is currently feeling the fittest and strongest as she has ever been.
Workout Routine
The workout routine of the mother of three mostly depends on her filming routine, but she tries to do exercises whenever she gets some time. Sometimes, she works out for an hour, five times a week and sometimes it's just 20-minute workouts, a few times a week. If she is at home and working on a single project, she exercises for five days a week, but when she is working on multiple projects, she likes to fit in 10 minutes of exercises here and there.
When the Fuller House (2016-Present) actress has a lot of time on her hand, she loves working out with her trainer Kira Stokes. Kira trains her via FaceTime when they can't get together. The workout they prefer is a mix of strength training, cardio, balance and pylo work. Kira is superb at devising a workout where the order of moves complements each other. It makes a huge difference in the workout.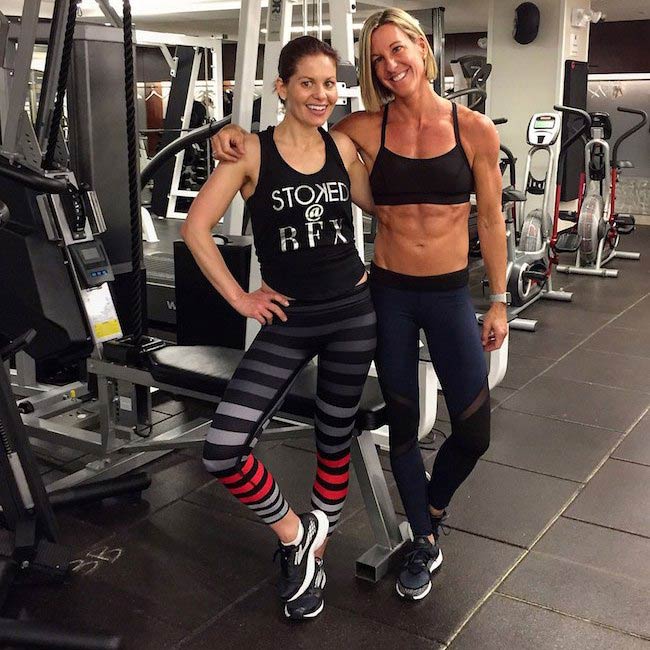 The Stoked Method
Stokes says that the Stoked Method is a high-intensity training system that focuses on the mindful functional flow of movement. When training Candace, each circuit they complete during a workout is a very curated combination of cardio, core work, and strength. The talented actress never stops moving. Even when Stokes is telling her about the next circuit, she keeps on jumping rope. The duo loves doing TRX and use of body weight is also done a lot.
Workout When Alone
When the star trains on her own, she likes to jump rope. She also does push-ups, air squats, jumping jacks, jump squats, crunches, and burpees. These exercises are enough to keep a person toned.
Self Motivated
Stokes has a lot of appreciation for the American actress. She is a self-motivated person who loves challenges and is a game for everything.
Candy says that when she sees that her muscles are getting more defined, it motivates her. She loves having a muscular figure as it makes her feel strong. She loves having a strong body as well. When you look better, you feel better. It's a key part of her motivation.
Diet Plan
Apart from hitting it hard in the gym, the stunner likes to have a healthy diet too. Her Mediterranean diet plan revolves around having a plant and grain based diet. Her meals usually include having loads of fish, fresh vegetables, and whole grains. She has cut the amount of sugar, dairy and red meats in her diet, and still has seafood quite often. She feels that her life changes a lot when she eliminates sugar from her diet.
Cheat Days
The spokesperson for Starkist doesn't like to hold back on a cheat day. On every such day, she likes having a lot of ice cream and even French fries if she is in a mood to enjoy something sweet and salty.
Not a Cook
The mother of three admits that she is not a great cook. Her husband does most of the cooking at home as he is good at it. She prefers making reservations or eating rather than cooking.
Cooking Trick
When the blonde needs to cook something, she makes tuna sandwiches for her kids by taking the help of Starkist. She grew up on tuna sandwiches, so she knows how to make them. She likes all the flavors made by the company right now.
Past Struggles
The blue-eyed beauty had to struggle with bulimia when she was younger. Thankfully, she is past that phase of her life now. It has been a part of her life and she tries not to think about it often. She feels healthier than ever before and finds joy in fitness now. Candace has put a lot of effort in modifying her diet and she loves eating foods that make her body feel the best.
Advice for Fans
If you are also dealing with bulimia like the author, she has some advice for you. Candace admits that people have to eat food and it's something that can't be eliminated from one's lifestyle. It is different from drug or alcohol addiction as people don't have to partake in these things. But food is a necessity and people have to eat it. So, every person dealing with Bulimia should learn how to still be able to eat and make it a part of his / her life. People also need to learn to live and be healthy along with dealing with the mental illness part of it.
Feeling Proud
One of the things the producer does as she ages is to keep her body healthy and fueled. She feels a sense of accomplishment whenever her body can do difficult things. Many young people take their bodies for granted and they don't realize what it can do for them if they just keep it fit.
How to Stop Aging
The talk show panelist said that drinking a lot of water is the best way to help the aging process.
Irritating Beauty Trouble
An irritating beauty problem that hounds her is skin spots. She often gets them and opts for treating them via laser treatments.
A Regret in Life
The lovely woman regrets having her belly button pierced when she was younger. She now has a scar there and she doesn't like it.
Hated Beauty Ritual
The celebrity hates flossing her teeth. Even though she knows it's good for her teeth and oral hygiene, she never looks forward to it.