Carlos Leon is one of the most talented celebrity trainers. He likes to keep his fitness ideas to himself mostly, so when he speaks up, we are all ears. Here, we share his thoughts on workouts, diet, holiday indulgence and reveal who is his style guru. He has also shared some fitness advice for beginners and people who need a bit of motivation to workout. Keep reading to know it all.
Workouts While Cooking
While talking recently to Hello Magazine, the popular trainer revealed some workouts that you can do in the kitchen. If you are making a fancy meal that takes up a lot of time, you can do some exercises in the kitchen area. These exercises include but are not limited to pushups, lunges, reverse lunges, jumping squats and sit-ups. They are also a good option when you can't make it out to the gym but still want to workout.
More Food Means More Workouts
If you are going to indulge during the festive season, then you need to up your ante while doing workouts, says the co-founder of BelleonBody.com. In case you wish to eat a lot, then you must increase the amount of time you spend in working out. If you have been working out for an hour daily, you need to add in another half hour to keep in shape during the holiday season.
Workout Routine
The former competitive cyclist believes that quick workouts are an essential thing. He favors doing high intensity and interval training which he has been doing for the last 15 years. According to him, everyone should put in half an hour towards working out for 6 days a week as it will be good for your head (and your body). You might think that 6 days a week is a bit too much but the fact is that you can do it if you are determined. If you can't manage half an hour due to a busy schedule, at least put in 15 minutes a day for 6 days.
Advice for Newbies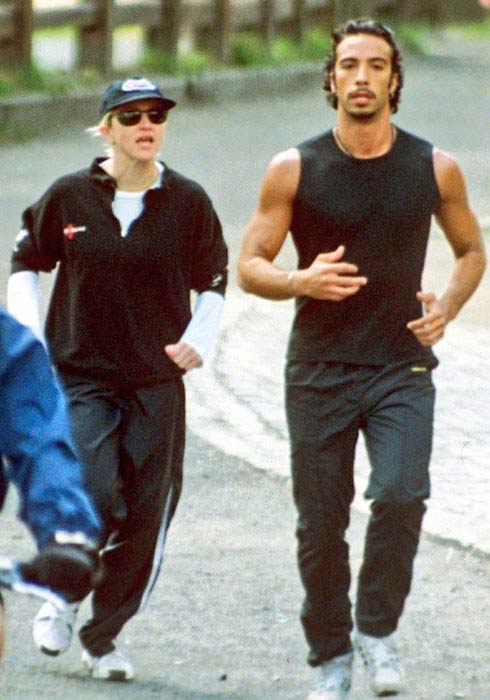 Madonna's ex has some amazing advice for people who are just starting off their fitness journey. He wants you to take it easy and take it slow. You should also do only those exercises initially that seem like fun. It will motivate you to keep going back for more. He also believes that fitness and being active is crucial for people of all ages.
Have a Vision
If you cannot find enough motivation for a workout for 6 days a week, then the Broadway actor suggests that you should have a vision of your end goal. It will help you to get started with an exercise. You can have a photo of what you want to be like which can be easily created on a computer. Being specific about it helps you to stay motivated. Just thinking about losing weight is not good enough for many people.
Diet Tips
The most crucial diet tip shared by the husband of fashion designer Betina Holte is that you should add more greens to your diet. By greens, he does not mean leaves only, rather peas, cauliflower, and broccoli. Plus, have a salad daily. It would also be nice if you could add real and raw vegetables in your diet, believes the dancer.
Personal Stylist
The father of budding fashionista Lourdes Leon says that his daughter helps him to look stylish. She points it out if his jeans are too tight or if he is wearing clothes and sneakers that are not stylish enough.
Did you like Carlos Leon workout and diet tips? If so, you can follow the internationally-renowned Master Trainer on Facebook to get some more tips.