Catherine Tyldesley has got her fitness agendas sorted. She follows a good workout routine, a healthy diet plan and believes in losing the weight in a sensible manner. She also has an eye on her fitness goals and manages to stay fit even when she is not able to hit the gym due to her extremely busy life. Keep scrolling to know her workout routine and diet plan shared by the stunner herself.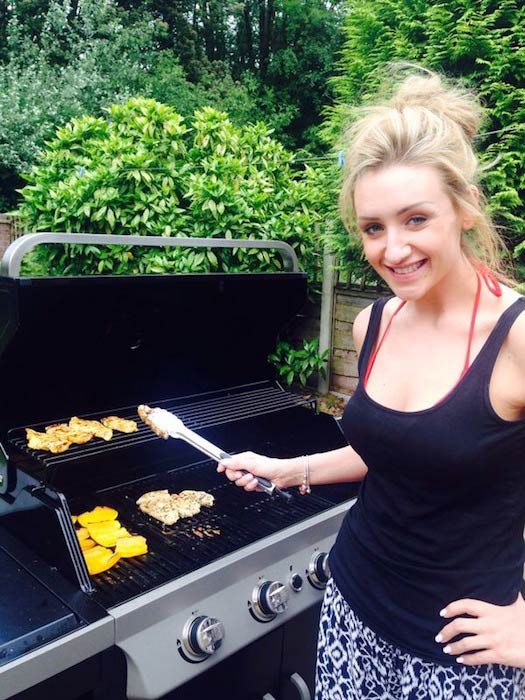 Post-Baby Weight Loss Secret
The mother of one gave birth to her son, Alfie two years back and since then, she has tried to get rid of the post-baby weight in a gradual and sensible manner in order to regain a flat stomach. She believes in pushing harder in the gym and it has helped her to get her body back where she wanted it to be after the birthing. She has lost two stone since giving birth.
Workout Routine
The workout routine of the beauty involves doing loads of weight training exercises. She believes it to be the fastest way to charge a body. If you lift correctly during exercises like squats, etc., you will engage your core and it will give you great results everywhere. She admits to getting better at doing planks as well. She also does cardio exercises such as swimming, boxing or running up the hills while her son is in his pushchair.
Diet Secrets
The diet of the wife of fitness consultant Tom Pitfield is definitely influenced by him as they enjoy healthy cooking from scratch. Her diet secrets include eating only natural food as it's what humans are designed to eat. For her, natural foods include loads of fish, red meat and low-sugar fruits such as berries. She tries to stay away from processed foods.
Diet Plan
Here's the diet plan of the Lilies (2007-Present) star –
Breakfast
Scrambled eggs, spinach, and salmon
Lunch
Tuna salad and avocado
Dinner
A homemade chili with sweet potato wedges
2017 Fitness Goals
One of the key fitness goals of Coronation Street (1960-Present) actress for 2017 is to be happier and healthier than she was a year ago. This has been her New Year resolution since some time now. Catherine thinks that she is in the best shape of her life and intends to maintain a healthy lifestyle for the rest of her life. Like many other fitness enthusiasts, she constantly sets goals for self-improvement.
In 2017, she plans to focus on her back and legs because she has started to see a difference in terms of muscle definition in the said areas.
Key Struggle
The main struggle of the model has been a lack of sleep. She doesn't like it because sleep is vital during a body transformation. The main reason for her lack of sleep is a busy schedule and the responsibility of a toddler.
Trusting the Trainers
Catherine is a fan of Ultimate Performance that specializes in elite gyms and personal training because it has given her tools for life. It's not a quick fad as the trainers are most qualified, advanced and knowledgeable.
In her opinion, they are far better than a bunch of celebrity bloggers or DVDs out there. The trainers at Ultimate Performance never stop learning and so, she also learns new things from them constantly.
What to Do When You Can't Hit the Gym?
Like almost every mother, the singer's schedule is sometimes very tough so, it's difficult for her to get to the gym. But, she doesn't see it as an excuse because exercise is a part of her lifestyle now. When she can't get to the gym, she chooses from a variety of alternatives.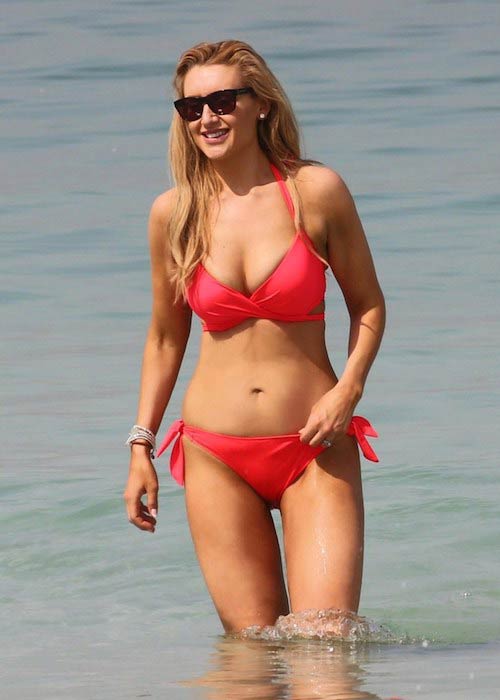 Sometimes she does bodyweight exercises at home and follows it up with a nice long walk with Alfie. She also uses endless staircases at work to get in a High-Intensity Interval Training session by simply running up and down them during one of the breaks. She also takes help of Ultimate Performance's online training.