Catriona Rowntree is one of the luckiest women in the world. She is living a life full of fun, travel, and adventure, that most of us only dream of. She has also been titled as 'Australia's Most Travelled Woman'. She gained the title after taking people across the globe for more than 20 years by working as a travel reporter. Despite having a busy life, 2 active kids, and a hectic job, Catriona has maintained her fitness levels by following a go-with-the-flow kind of workout routine and a smart diet plan. You can have a look at it here.
Diet Plan
Breakfast
The stunner's day starts at 6 a.m. and she orders a breakfast that consists of a McMuffin. She skips the bun and enjoys bacon and egg with a slice of orange. The breakfast also includes tomato juice and some coffee. She works out at 8:10 a.m. and grabs a flat white expresso afterward.
Morning Snack
She lives on hot drinks and cookies while filming in the morning. If she is feeling hungry, she eats a snack consisting of an apple with bottled water at 10:30 a.m.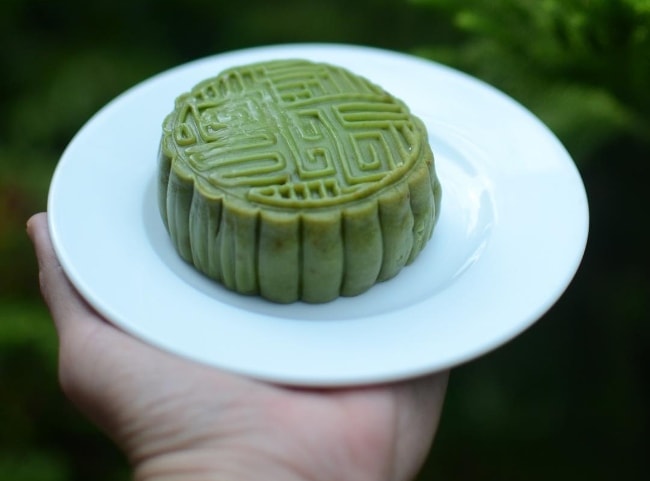 Lunch
The lunch is usually at 12 p.m. and includes chowder (a type of soup and stew). She also drinks a flat white expresso and water after it.
Evening Snack
At 5 p.m., she snacks on items like Alaskan reindeer jerky.
Dinner
The dinner is at 6:30 p.m. and includes baked wild salmon and some veggies with olive oil. She also indulges in a glass of white wine during dinnertime.
Late Night Drink
At 9:30 p.m., she has some chamomile tea with honey to help her relax and sleep better.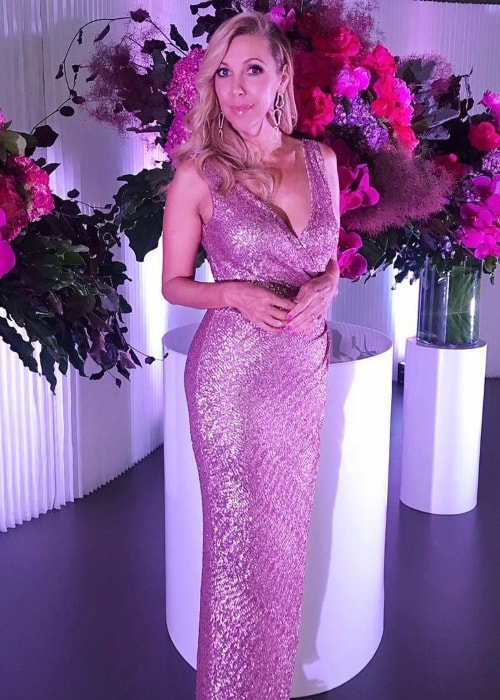 Workout Routine
Like many of us, Catriona also hates exercising but does it anyway because she feels great when the endorphins kick in after a sweat session. She also prefers staying active every day to hitting the gym on a daily basis. She tries to exercise in the morning every day.
Finding new ways of moving smoothly is also essential for her. Sometimes she opts for cha-cha class on a cruise, sometimes she likes to have a polo class at home, and sometimes she walks around the deck. Riding a bike around the farm or hitting the gym for only 20 minutes are also viable exercise options for her.
She stays fit by moving as much as she can and never forces her body to do something it doesn't like such as hit the gym for an hour. She admits that as a busy mom, she can't do a yoga class 3 times a week. So, she tries to make every minute of every day count.
Staying Fit During Travel
As Rowntree has to travel a lot, she maintains her health and facial glow by being smart about what she puts into her mouth. Before every travel journey, she drinks a lot of water, orange juice, and tomato juice to provide her body with essential vitamins. Though she would rather like to have champers with a strong coffee, she restrains herself by reminding herself that she would suffer after the flight lands. She also avoids plane food and skips things like soft drinks, bread, etc. Not overindulging is also a secret to her good health.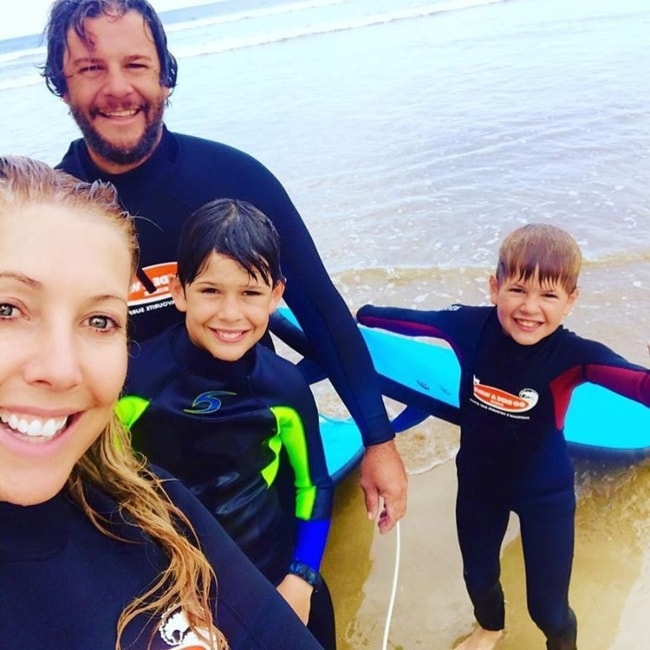 Look at the Future
The TV star has some valuable advice for her fans. She wants you to not think about the past and think of the future. Learn to appreciate what you have and enjoy every precious moment of today before time slips away. Don't envy other people's lives and make the best of what you have.
Featured Image by Catriona Rowntree / Instagram