Amelia Freer is the person who helped James Corden and Kirstie Allsopp to achieve dramatic weight loss. Hence, when she shares a bit of diet advice, we can't help but take notes. She shared a few tips that would help you eat healthier. She has also shared a diet pyramid that will help you to change your eating plan in a planned manner. Have a look at all of this over here.
The Key to a Healthy Diet
The diet expert stated that a key to a healthy diet is having a positive mindset. If you have a few thoughts about why, what, how and with whom do you eat, it will help you make better food decisions. Your mindset plays a vital role in deciding whether you attain long-term success with your diet or you give it up in a few days.
Diet Tips
The nutrition advisor has mentioned a few diet habits that will help you follow a better diet plan for long and eat smartly. Try to follow these tips and make your life healthier.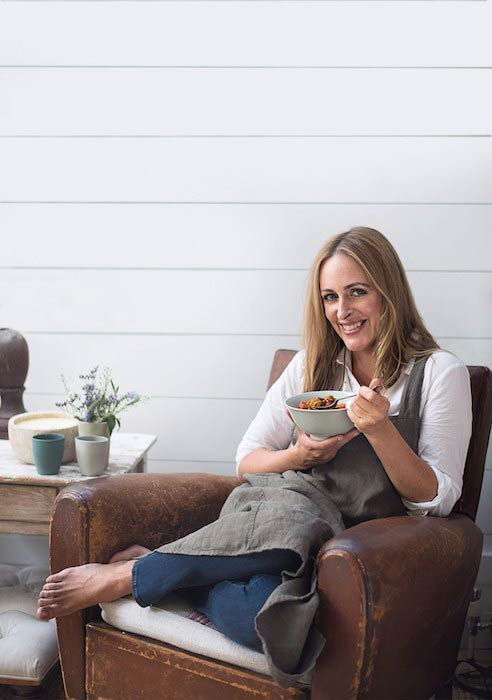 Eat with the Right People
It is a fact that when you eat food with the people you know, you eat faster and more food. But when you are with strangers, you eat less and slowly. Serving size of the dinner companions also plays a role in how you eat so you must be sure to eat with the right people and keep the serving size small & healthier.
Relax First
If you eat something when you are stressed, the absorption of glucose from carbohydrates will slow down. Stress also slows down the movement of food through the digestive tract. A simple solution to this issue is to ensure that you take proper lunch breaks and clear your mind. It will assist in extracting maximum nutrition from your food. Healthy food promotes calm and a calm mind is more amiable to have healthy foods.
Develop a Stronger Willpower
You should work on your willpower to make it stronger. For instance, whenever you need a dessert, use the willpower to ensure that you control your urge. The more you control the urges via your willpower, the stronger your willpower would be.
Don't Stop Living
People often make the mistake of thinking that they would enjoy life when they achieve a fitness goal like reach a certain weight or follow a diet for a year. For this purpose, they even put their lives on hold by postponing trips or celebrations. You should not make the same mistake. Your focus should be on enjoying life while you work towards fitness. Striking a balance in this regard is essential.
Don't Reward Yourself Too Much
You should stop indulging often and think that you deserve it because you hit the gym. Having an occasional treat is fine but don't make it a bad habit. You should also try to turn love associated with giving food to self-love by eating only nourishing and healthy food.
Here's a sample Diet Plan you can try:
Breakfast – Frittata
Lunch – Chicken Pate
Dinner – Wild Salmon Parcels with Asian-Style Salad
The Food Pyramid
If you are seeking more advice regarding what foods you should eat, then the successful author has shared a useful food pyramid. By using this pyramid, your goal should be to tick off every type of the food pictured there in a single day.
This pyramid will help you make healthier food choices. For instance, when you have had a filling breakfast and lunch and you are about to prepare your dinner, having a look at this chart and eating only those foods which are not ticked off yet would help you make healthier dinner.
The portion sizes are just minimum suggestions and you can increase the portion size as per your body's needs.
You are also free to go slowly about this pyramid by adding one or two portions in your daily routine and then move your way up. It is also advised by Amelia that you don't stuff yourself if you missed a portion in a day or drink too much water at night to make up for the missed amount. You should start every day afresh and try to replace your existing food choices with the foods mentioned in this pyramid to enjoy a healthier body and mind.
Are you going to try this pyramid and the tips we mentioned? Do let us know by commenting below.