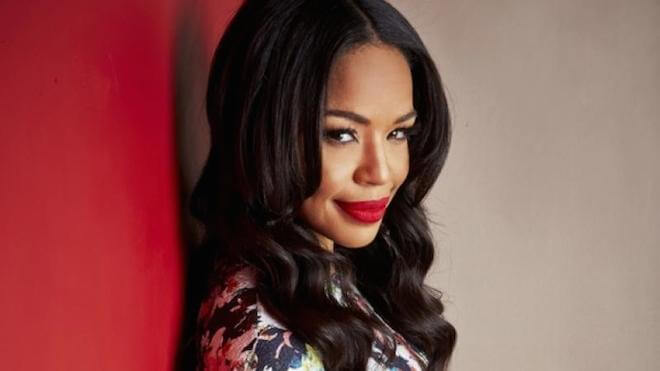 The gorgeous host of Radio 1Xtra, Sarah-Jane Crawford has been blessed with a wonderful voice and great looks. But, the beautiful lady never takes it for granted. She works very hard to maintain her looks and leave a memorable impression on the minds of her fans by following a pretty amazing workout and diet routine. The diva recently shared her daily diet with Telegraph to enlighten her fans about her eating habits and to inspire them to follow suit.
Fitness Work Starts in the Morning
The radio DJ wakes up at 7 AM and kicks off her day in style. She does a short insanity workout that helps her to stay energized all day long. Insanity workouts are really tough and needs a lot of willpower and stamina, so, we appreciate her efforts. If you want to know more about the insanity videos, don't forget to check out Beachbody.com
Healthy Breakfast
The pretty lady, then, indulges in a healthy Nutribullet breakfast at 8:30 AM. The ingredients, she uses in making her breakfast a healthy option are spinach, blueberries, apple, and coconut milk with matcha powder and flax seeds. She prefers making her own breakfast rather than asking anyone else to do it because it allows her to customize it as per her preferences.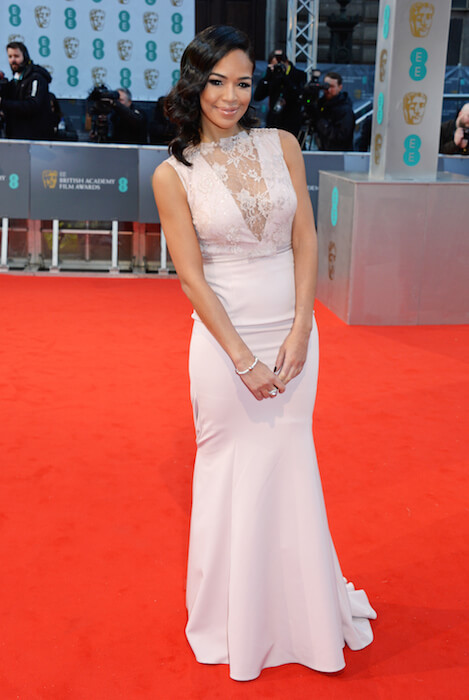 Lucrative Lunch
After spending her morning in doing administrative tasks, the star DJ eats her lunch at noon, which includes boiled eggs, tuna, and salad leaves. She also admits to buying a Costa fruit pot and pouring Yeo Valley yogurt over it to complete the meal.
Tea Addict
When Sarah is on air from 1 PM to 3 PM, she relies heavily on peppermint tea, which is not a bad choice as Peppermint Tea has varied benefits according to Livestrong.com.
Workout Again
Yes, that's right. After the sexy radio DJ finishes up with her show, she heads to the gym and completes another workout, which usually involves weight training.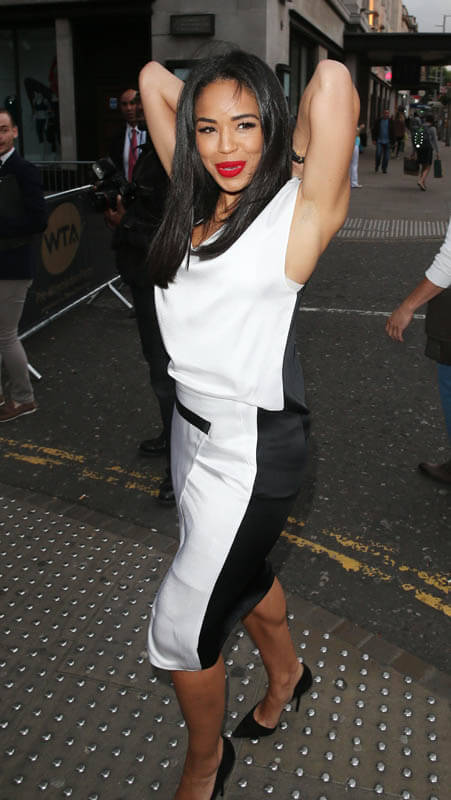 Delectable Dinner
Crawford has her dinner at 8 PM and likes to cook too. She has special fondness for Thai green chicken curry with white rice and cooks it quite well. The great looking radio DJ stays away from alcoholic drinks, so, she complements her dinner with sparkling water. Her boyfriend often accompanies her for dinner.
Eating Indulgence
Sarah has a weakness for Lindor chocolate and she often eats it regularly. But, if she can control her urge for this chocolate, she usually treats herself with microwaved manuka honey, which is a healthier and tastier option.
Relaxing Method
The radio celebrity relaxes by watching television shows and prefers early nights.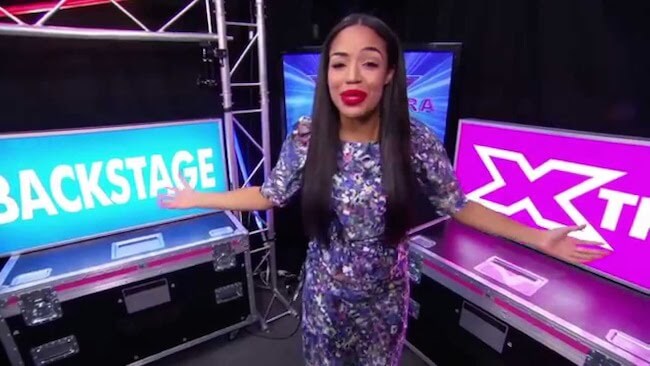 Interested in knowing a bit more about Sarah Crawford's fitness regime? If so, then here's a little excerpt from her interview with Daily Star.
Diet Precautions
The radio queen stays away from rice, potato and bread in the evenings to avoid excessive intake of carbohydrates. She also limits her intake of dairy products at all times to stay in shape.
Using Technology for Health
Sarah also likes to use technology to stay in shape. She uses an app called MyFitnessPal that helps her to count calories. She pays special attention to her calories, while she is involved in a photo shoot or is holidaying because she is more likely to commit diet mistakes at those times.
Compromising on Diet is Okay Sometimes
The famous DJ admits that it's okay to compromise on the diet, sometimes. She believes that when a person is having a long day, keeping the diet in check can be a bit complicated as the body needs more energy. So, it's completely cool to make diet mistakes and not to beat yourself over it. Great advice, Right?