Pregnant women around the world become targets of body shaming comments during and post pregnancy. People all around the world start commenting on how "big" or "fat" pregnant women can get. We have always wondered why they do that as getting pregnant means, you are carrying a life inside you. How can one support her womb and give space to the growing baby without getting bigger? The ignorance with which people comment on a pregnant woman is truly shameful. The joy of having a child is overlooked with rubbish society norms and not everybody gets that, clearly.
Kim had been a victim of such comments where people all over the world were talking about how big she had gotten with her second pregnancy. As a comeback to all the comments, Kim uploaded a naked picture of herself showing off her baby bump, covering her breasts and pouting her lips. Along with the picture, she talks about how before her pregnancy, people said that she was so thin that she must have faked it, after her pregnancy, they said the same thing! She must be so fat, she must be faking it. She also mentioned how someday's she gets photographed before she eats and someday's after, which is an obvious reason in the difference of weight. Everyone's body is different and one has to learn to love their body and its size, especially if they are pregnant. They also say that your body looks and feels different if you are carrying a girl compared to carrying a boy. She mentions that she loves her big body and it is going to get bigger! Well, clearly Kim is not getting affected by these stupid, shaming comments. You go, girl!
PS: Kim is due in December 2015!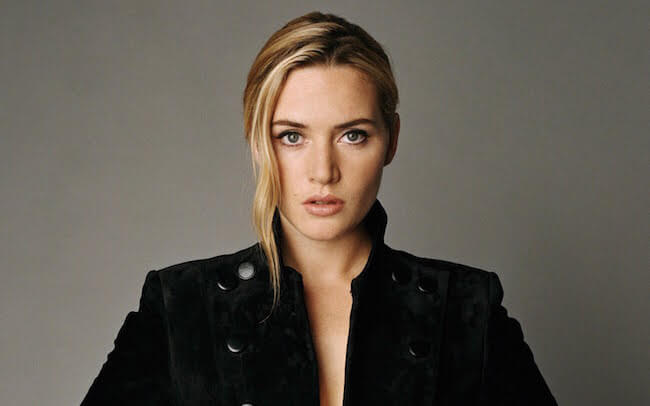 Who could have imagined the gorgeous Titanic actress to be a victim of bullying during her school days? Kate Winslet who is now 39, grew up in a negative self image. She was chubby while she was younger and bullied for her body, her large feet and clothes. She reckons how she heard only negative comments which can be really damaging as a child will grow being consciously worried about the way he / she looks. She talks about how actresses and models today are going for a size zero figure and are doing pretty bad for themselves. Being that skinny with just bones protruding is actually really harmful to one's body. Girls are very vulnerable from the age of 11 to 20 as they are trying to figure out who they are and all they want is to be loved. However, Winslet's main concern is her growing daughter, Mia who is now 14. She started practicing a self-esteem boosting exercise.
She got into the habit of standing in front of the mirror with her little girl and saying things like, we are so lucky to have curves and a healthy body! She also makes her daughter repeat after her, saying, we are lucky to have good bums and a great shape. She has confirmed that it truly does help keep Mia aloof all society bullshit. Kate is worried that her daughter will very soon start seeing what the real world out there is actually like, so she keeps magazines out of the house where Mia could be prone to seeing unhealthy models. With weight becoming a huge matter of concern around the world, we say that Kate is doing a great thing by bringing her child up in the best manner possible.
Lauren Conrad has banned words like thin, skinny and slim from her website www.laurenconrad.com. She has introduced a new way of saying it and that is using the word, "toned." Toned is the new skinny she says. The 29 year old lifestyle guru has definitely got it right and is approaching it in a correct manner. Lauren wants to get rid of all body shaming terms that could come up. Her website will be only talking about fitness.
Lauren talks about how she has discussed with her editorial team about keeping the content purely based on staying healthy and how every body type is different and needs to be treated differently. She has sworn to use the term "skinny" only for skinny jeans! She is also sharing different methods to sweat it out and exercises that should be done on a regular basis to stay fit. She has inculcated ways of eating healthy and talks about good diets with or without meats.
With weight related horrific issues rising every now and then, we say that Lauren's new way of approaching her website is truly commendable.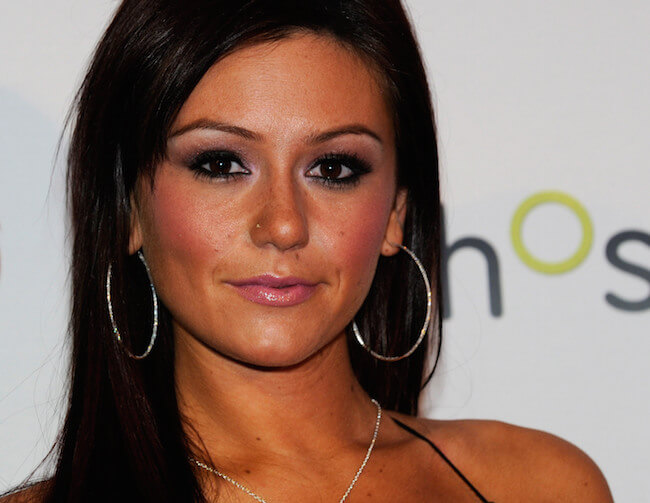 Jenni from The Jersey Shore has always been known for her light and fun nature. She talks about how she loves to stay fit but also loves food at the same time. According to her, time away from the gym is equally important as staying regular is. She was recently on a vacation in Mexico with her family, when pictures of her looking a little curvier than usual were made fun of. She put up the pictures in the form of a collage on Instagram and captioned it very well. She said that although, she wanted to be embarrassed about these pictures, she honestly didn't care.
She is a new mom and loves to hit the gym as well as indulge in good food. She also caught attention to a picture in which she was trying to get rid of a wedgie while surprisingly the picture turned out pretty well. She was at a friend's wedding during this time and just wanted to have a good time with her daughter. She talks about how eventually she got to know, she is not perfect and neither is her body. But, the most important part is that she loves her body for the way it is and doesn't want to be like one of those skinny girls, following societal trends which according to her are not sensible or smart. She loves herself the way she is and is very happy with the way her life has turned out. Well Jenni, we have to say that the Instagram caption of your image was truly impressive and very well written.
Will you believe it if we tell you that Selena has gone through a phase where she was feeling really pressured? She was becoming into someone she wasn't. With people around telling her what to do all the time, she felt like she was doing things just to fit into the public's good books and get accepted easily. She went to rehab for almost 2 weeks, secretly. It was then when she realized that she needs time for herself other than work and learn to love herself. The 23 year old singer rocked a polka dotted bikini when on a trip to Mexico. Some time ago, she received comments from people about a hot pink bikini, pictures of which surfaced on later.
Selena has been more confident off late and has been putting up sexy pictures of her holidaying in swimsuits. She looks extremely happy and is supposedly in love with her curves. After body shamers commented on her picture, she put up another one in a hot black bikini and captioned it saying, she loves being happy with herself, that's all. After everything she has been through with her ex-boyfriend Justin, we think she should totally go for anything that makes her happy!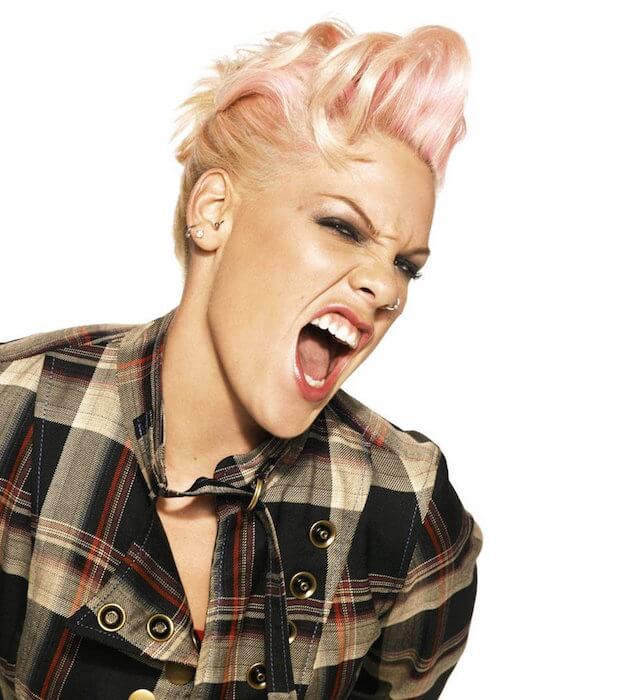 The three-time Grammy winner is a mom and a complete rock star. With her in-your-face and rebellious attitude, she honestly didn't seem like the type who even cares what people think about her physical appearance. For strong headed women like Pink, it is all about being happy and doing what you do the best. Pink posted a picture of herself in an elegant black dress with sparkly earrings and a thin black headband, and she looked really pretty we have to say, but for some body shamers out there, this was another opportunity to post a picture and say something nasty about it. Considering the kind of person Pink is, she quickly came back with a response on Twitter.
She tweeted the next day saying that she understands people's concern about her body, but unfortunately, she doesn't care! She talks about how she went for an event that was held for Cancer benefit and to support a dear friend of hers who had tirelessly worked on eradicating the deadly disease. Knowing that, she said it is sad that people's main concern in this situation was her weight! She goes on to say that no matter what people say, the dress was pretty according to her. She felt pretty, happy and beautiful in it. She also says that she is perfectly fine, healthy and giving her big, voluptuous body a break. Considering that Pink has done some physically challenging performances for award functions, we are totally with her on the way she has maintained her body. To further prove her point, Pink posted a few more things on Twitter about what is really important for her.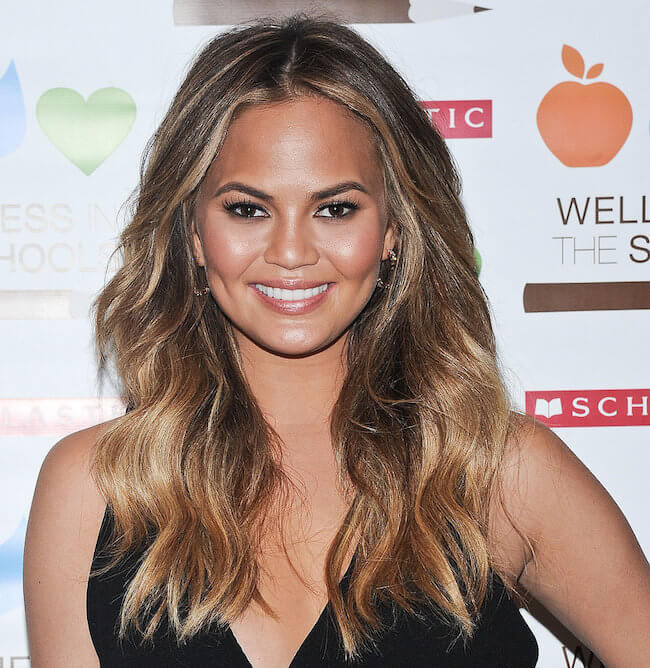 Other than body fat, things like stretch marks and scars too are a major concern for people. With crazy and obnoxious norms that society had been throwing at us, the obsession of people over how perfect they want their body to be is unrealistic! Although, there are thousands of celebrities who keep posting pictures of their slim figures, there are many who revoke doing that as they know that not everyone around the world can have the perfect bodies. One such impeccable celebrity who recently posted pictures of her scars and stretch marks on Instagram is Chrissy Teigen. Chrissy has known to be fun and candid when it comes to her sharing pictures and posting random things on social media and maybe that's why, she has gained so many followers in such a short time, right? Well, out of all her posts, the one that flaunts her inner thigh, covered in stretch marks and scars was clearly the best and boldest move so far. She captioned the image saying that she got the scars from doing what she does best, cooking! She also added, "Stretchies say Hi" to the caption, showing off her stretch marks.
The supermodel looks great and we have to say that her openness about her flaws is truly commendable. Her pictures talk about having a positive attitude towards all kinds of bodies and knowing that everybody is different. Way to go Chrissy, you are definitely doing your part right!
2013 was a very busy year for Kristen Bell. She had a baby girl with her partner, Dax Shepard in March 2013 and named her Lincoln Bell Shepard. She got to work immediately after delivery in the Veronica Mars movie. She was also seen on NBC's Parks and Recreation. Loads of people asked her what she did to get her post baby body and her instant response was to not listen to any notion that people hear about "body after baby" and dump all those advices down the drain, the 35 year old actress told E! News. She promised herself to only listen to herself and her body and we have to say, it worked wonderfully for this beautiful actress. At that moment, all she was concerned about was her newborn and her excitement revolved around her making a new human! She didn't care about society norms or what her pant size was.
She then started doing Pilates to get back into shape and would jog every now and then for 20 odd minutes. She tried to do little things to get back into shape but was even more involved with her little baby girl. The House of Lies actress and the Parenthood actor are loving life since their baby came into the picture. The two have been known to be an extremely happy couple with barely any tension between them. With 2 baby girls in the picture (daughter Delta Bell Shepard, born in December 2014), they seem to be even happier. We have to say, we love it when gorgeous women like Kristen prove to the world that society norms are nothing but bullshit. One must love themselves for what they are, be happy and prioritize the right things in life. If one is happy mentally, a healthy body will reflect that.