Blake Worrall-Thompson is a renowned trainer who has worked with scores of celebs like Sam Frost, Natalie Bassingthwaighte, Lara Bingle-Worthington, Lauren Brandt and Georgia Gibbs among others. So when he shares some workout and diet advice, we can't help but take notes. After all, if his tips can help Sam Frost to get into such a great shape before her debut on The Bachelorette (2003-Present), it can help you to look great as well. Read on to know some of his best workout and diet advice.
The Key Exercise Method
The personal trainer thinks that doing big compound exercises is an awesome idea. It will let you burn some serious fat. A cool thing about this exercise method is that you burn calories even a few hours after doing these exercises no matter whether you are in front of a TV or at your work desk. Though isolation exercises like crunches are good as they burn the fat for 9 to 12 hours, but high-intensity workouts are better than that as they burn fat for a maximum of 40 hours. The examples of high-intensity exercises that incorporate several muscle groups include (but are not limited to) push-ups, lunges, squats, deadlifts and chin-ups.
Have a Strong Mind
If you wish to achieve your fitness goals, you should try to have a strong mind. Also, have set clear fitness goals and reflect on them when you have just 5 minutes to spare. Building resilience will assist you to push through all the mental roadblocks that may lead to failure. Life is not simple. You will always have to deal with challenges like job stress, bad finances, sour relationships, etc. These changes may make it hard for you to keep on the fitness track. But if you have a strong mind and resilience, you will get back on track quickly. Resilience is like a muscle and you have the power to build it.
Be More Accountable
Always believe that small changes may lead to big transformations. You can begin by holding yourself more accountable for your fitness and stop making excuses. If you wish for assistance in achieving all your fitness goals, you can find a mentor and he or she can help you get through all the mental barriers.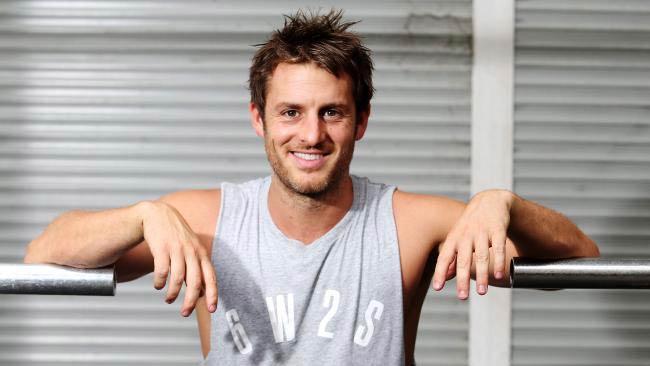 Train Your Mind for Positivity
Another great piece of advice shared by Blake is that you should start auto-correcting the negative thoughts. Every time you catch yourself thinking negatively about someone or something, you should force yourself to think 5 positives about the same person or thing. It will help in re-programming your brain and will also build your confidence.
Sample Workout Plan
The founder of 6W2S has created a sample daily workout plan just for you, reports Daily Telegraph Australia. You should begin by doing at least 10 each of squats, jumping lunges (each leg), burpees and pushups. Next, comes 1-minute planks which are followed by a minute of break. You need to repeat this routine for at least 5 times in order to stay fit.
Workout Motivation
The fitness guru believes that recruiting a workout buddy is a great workout motivation. You can also opt for or a fun run or a marathon to keep you motivated. These methods work well during winter mornings when you don't wish to get out of the bed.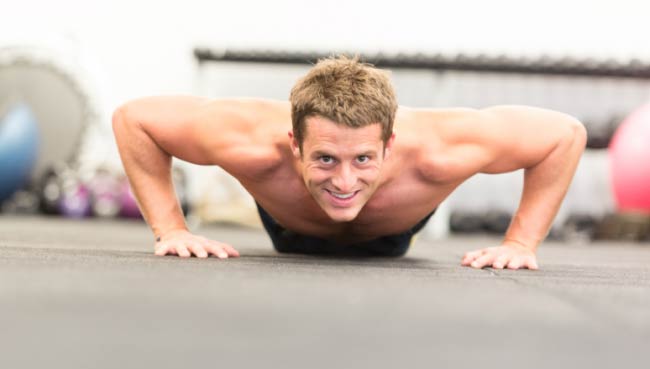 Never Stop Exercising
People often fail to achieve their fitness goals when they think that it's too cold out to get a workout in. They skip workouts and then look for a magic pill to help them stay fit. You should never make the same mistake. You must know that never stopping the exercises is the best way to ensure that you stay fit. If you get your workout done for one winter season, it will not seem much tough in the future. Your body and mind will get used to it.
No Equipment Workout
There are numerous ways of getting a workout in that does not involve buying any fancy equipment. The best method is to use your own body weight to do a wide array of strength training exercises as these exercises are quite challenging.
Short Workouts
You can achieve all your fitness goals by opting for short exercises. It is a myth that your workouts need to be long and tedious. You can do a host of body weight exercises in your home within 20 minutes, the founder of Wellbeing by Blake told Huffington Post Australia.
Make Exercise Challenging
A common mistake made by people who are dedicated to fitness is that they keep on doing the same exercises over and over again. Their bodies get used to the exercises and they stop seeing progress. You should never make the same mistake and focus on making exercise challenging so that you progress each day. You should increase the intensity of the exercises each week by either increasing the number of reps or doing faster reps within the same time.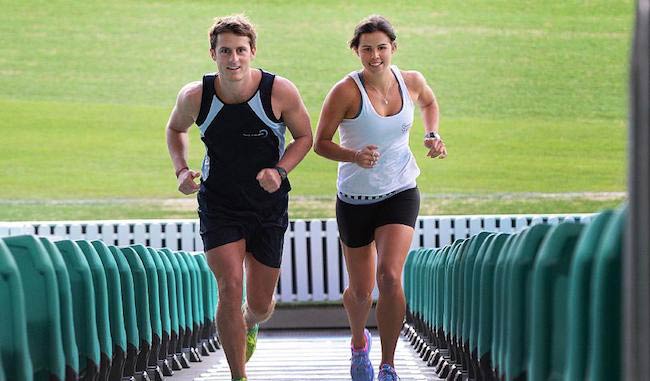 Back Exercises
As all the body weight exercises focus more on the front part of your body, your back may not become stronger with it. The solution is to do more chin-ups, single arm rows, and pull-ups. These exercises work the muscles of your back. Concentrating on your front as well as your back will ensure that you have a balanced workout that lets you avoid any injuries.
Smoothie Recipe
Thompson has also shared a very easy smoothie recipe. He has this smoothie post morning training session as he finds it hard to have actual food just after a session. The recipe is quite simple. You just have to mix some water, ice, banana, some protein powder, three dates, glutamine, and magnesium. Protein and sugar in this recipe help in replacing the glycogen stores that boost your recovery process. While making smoothies, you should limit the amount of sugar and fruit in it.
On The Go Breakfast
If you are a busy bee like the performance and lifestyle coach, you can have a quickie breakfast by combining eggs, avocado, salmon and a few veggies. This meal is not full of carbs and will help in stabilizing your blood sugar, mood, and energy levels. It will also give you a slow release.