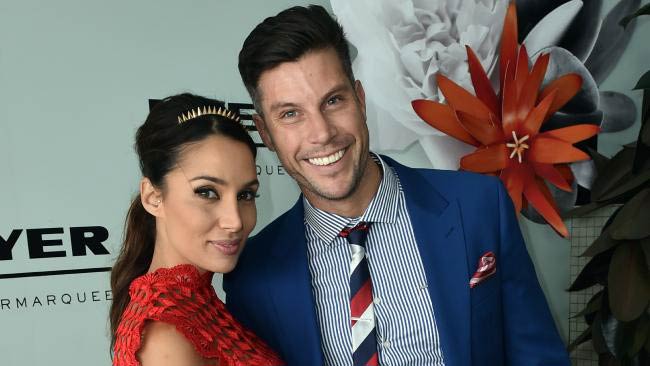 With the commencement of New Year, many of us begin a new fitness regime and try to stick to it. But in most cases, the fitness regime doesn't last for long and the resolutions break. If you have also faced the same problem, then you definitely need to look at the top workout and diet tips shared by celebrity trainer Sam Wood. These tips will ensure that you get back on the fitness track even after you get off the route sometimes.
Don't Start on a High
When you set impossible goals from the first day, you are more likely to fail, Sam told Body and Soul Australia. You should always try to stick to a realistic routine like hitting the gym at least a few days in a week. The fitness regime should not hamper your daily schedule as you might have to skip it then. Build it around your daily routine to make yourself stick to it for long.
Workout Appointments
Start treating workouts as the non-negotiable daily tasks that are as vital as the doctor's appointment or a business meeting. Do not consider them as something that can be replaced.
Add Some Fun
Opt for workouts that you really enjoy. If you are having fun, you won't look at the clock much and would want to do it a bit more. It won't even feel like a chore when you like them.
Easy is Better
If you have to drive for 30 minutes to get to the gym, then it will stop to be fun soon. So, you should pick a gym or any fitness classes that are near your home. It will ensure that you can easily walk back and forth from there.
Keep Moving
No matter which form of exercise you opt for, your primary goal should be to move. You should also remember that quality is better than quantity. So even if you are just exercising for 30 minutes, you are keeping fit. The exercises you select can be sometimes easy and sometimes hard, mix it up to not strain your body much.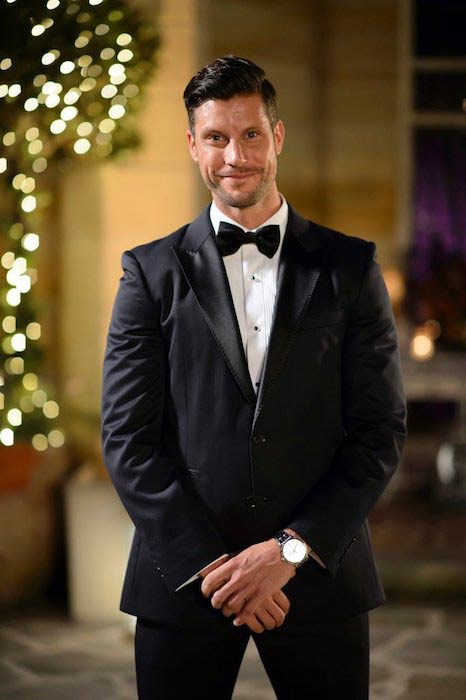 Right Mindset
Start off your fitness journey with the right mindset and a proper goal. You should know why you are embarking upon this journey and what you expect from it. If you do it for a purpose such as "just because" then chances are that it won't last much long.
Keep Mixing Up
People often make the mistake of trying different exercises and then sticking to one or two they like best. It becomes monotonous quickly and they lose interest in it. You can avoid that by trying on different exercises constantly. If you keep pushing yourself to try various exercises, you will continue to see results. The results will further motivate you and keep you going.
Workout Motivation
Before you look for workout motivation methods, you should understand that motivation will fluctuate. Sometimes, you will need to dig deep to remind yourself that why you are doing it and sometimes, using simple tricks would motivate you. Some of the workout motivation tricks you can try are:
Try a new playlist as music is a great motivator.
Train with a friend so that you both can keep each other accountable.
Track your workouts by using a tracking device like Fitbit.
Reward yourself for achieving a milestone by buying a new pair of runners, getting a massage, etc. Do something that makes you happy and motivates you further. Do not indulge in unhealthy foods.
28 By Sam
The creator of 28BySam has also explained his program. This is a training and nutrition plan that everyone can do for 28 minutes daily. This amount of daily exercise is not a big number so you can easily commit to it. If you stick to it and watch what you eat daily, you can have the luxury of staying fit even after some holiday indulgence.
How to Stop from Overindulging?
While talking to Kitchen.Nine.com.au, Wood also explained three simple ways to stop yourself from overindulging.
The first method is to eat a little extra during the meal you take before you go out for a party. It will ensure that you limit bingeing on bad foods.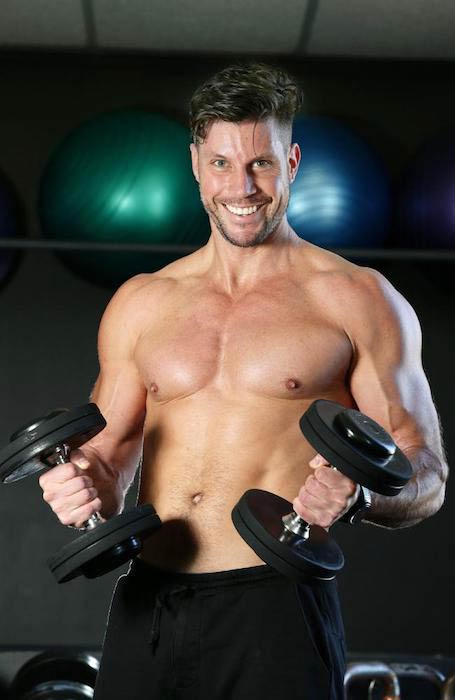 The second tip is to have a glass of water with every alcoholic drink. If you can't do it, then at least, have a few glasses of water before going out for the evening. It will limit your alcohol intake.
Last but not the least, don't over think or stress about a party or event as it may force you to comfort yourself with unhealthy foods. Remain in the present and as calm as possible. Take a few deep breaths to avoid stress and unhealthy cravings.
An Ideal Workout for Busy Bees
If you often can't manage a workout because you have a tiring day at work, then the fitness expert has created a workout just for you. Have a look at it here:
You need to finish off with light stretches, says the boyfriend of Snezana Markoski.