Christina El Moussa, HGTV real estate, and design star recently went through a rough patch in life when she separated from her husband of 7 years, Tarek in January 2017. During the tough phase, workouts helped her to stay calm and stay away from all the stress. Here we get to know her workout and diet secrets to learn how she is maintaining her amazing body despite all the tensions hounding her personal life. We also get some diet tips straight from her nutritionist.
Workout Routine
The workout regime of the diva includes running and yoga. She runs for at least 3 miles at a time. It helps her to clear her head and get the endorphins going. She also attends yin yoga sessions with an instructor. It has helped her to cope with the divorce and a lot of other emotions she is going through. Christina is so impressed with yoga that she plans to take a trip to Bali this summer. Exercise is her best stress-reliever currently.
Taking circuit-based classes at Orangetheory Fitness is also a part of her workout routine. It combines running with weight training, which she doesn't do on her own. During these sessions, she likes doing cardio interval exercises using the rower, weights, and the treadmill. She goes really hard on the treadmill. This exercise method is loved by her because it gets completed super quickly and is always a challenge. It also helped her to get in the best shape of her life in her 30s.
Organic Diet
The mother of two usually sticks to a very clean and organic diet. Her kids have food allergies so their gluten and dairy intake is quite limited.
Diet Plan
The exact diet plan of the stunner is mentioned here.
Breakfast
Overnight oats
Morning Snack
Green Juice
Lunch
A salad with some protein
Evening Snack
A granola bar
Dinner
Salmon or chicken and veggies, tacos or vegan chili
Dessert
Justin's Organic Mini Peanut Butter Cups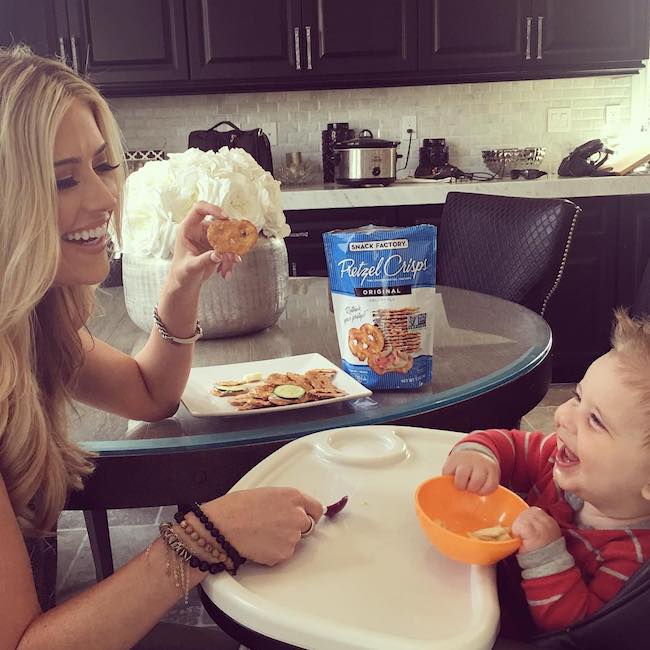 Diet Indulgence
A glass of Champagne or black bean brownies. She indulges only 10 percent of the times.
Diet Secrets
The diet secrets of Christina were revealed recently by her nutritionist, Cara Clark. Cara says that the creator of Prenatal Power Yoga DVD is a creature of habit and prefers to have the same meals on a daily basis. She really looks forward to it. But that doesn't mean that she is not eager to try new things. The real estate agent is one of a kind, determined and disciplined girl.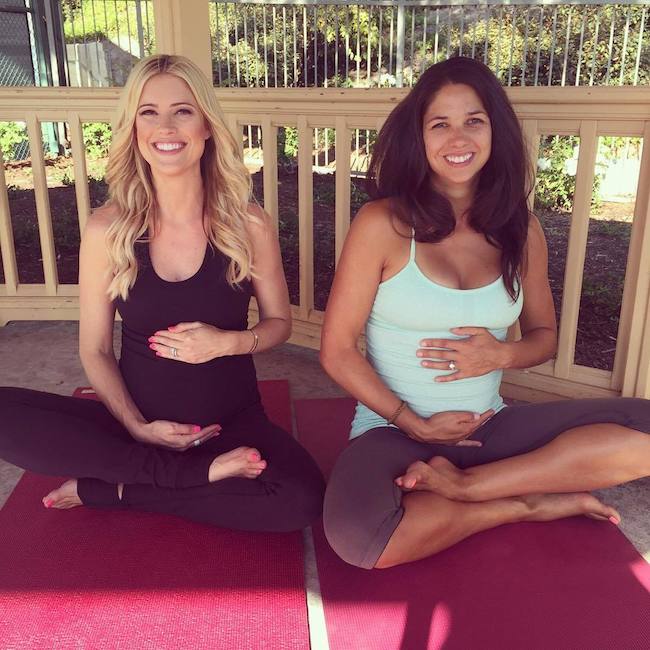 Diet Tips for Christina El Moussa Fans
Some of the diet secrets that help the interior designer to have a bikini body which can help you stay healthy too are:
Eat small meals frequently. Aim for eating at least 4 to 5 times in a day.
Drink a lot of water every day. Try to drink about 80 ounces or more daily. If you can't drink plain water, try alkaline or sparkling water to increase your water intake.
You can indulge every once in a while and eat anything you like but keep the occasions minimal to maintain a balance with healthy diet habits.
Eat everything in moderation and you will not need to eliminate anything from your diet plan.
Ensure that you limit sugar to special occasions only. Opt for only healthy treats.
Do not eat processed food. Stick to real food only.
Eat only organic foods and buy them during every grocery shopping trip.
Eat carbohydrates with fats and proteins.
Make sure your meal and snack sizes are consistent.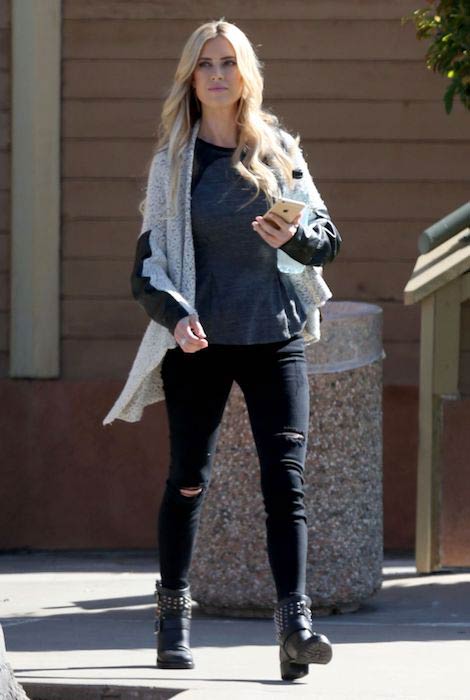 Apart from these diet tips, you need to workout or stay active for at least five to six days a week in order to stay fit.