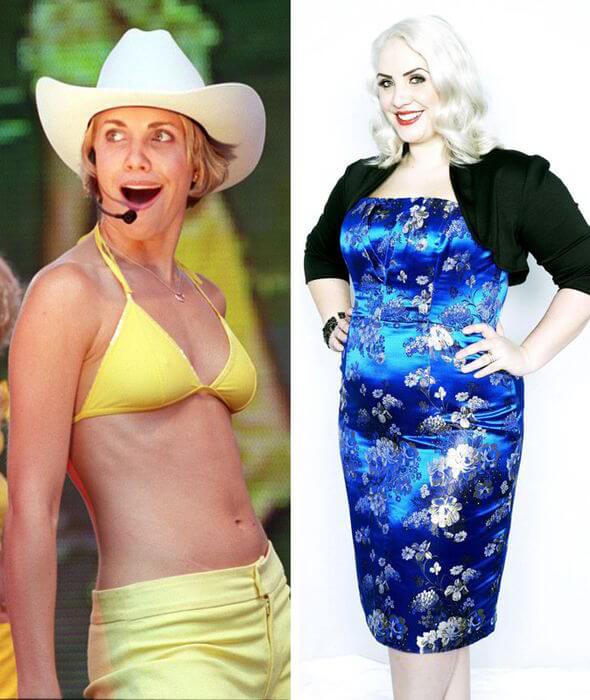 The former lead singer of Steps, Claire Richards may be facing pregnancy woes, but the star has dropped down a considerable amount of weight and has reached size zero. As she has shared the secrets of her outstanding figure, we bring for our readers some of the tidbits that helped Richards gain a lot of confidence.
The good news about the former Loose Women (1999-Present) panelist is that she has lost all those extra pounds without gymming. Now, that sure is the icing on the cake. Her weight has been fluctuating for years and there was a time when she was size 8 and then, there were the dreaded times when she went on to become size 20. Those were the days when she split with the band. She used to stay at home and would eat at McDonald's for breakfast, a three-course lunch with cake or ice-cream and then again a three-course dinner without any exercise.
But, she has put all that far behind now. Richards has finally been rewarded with a body size that she would love to keep. According to the singer, who is currently gearing up to launch her debut album, losing weight is an everyday struggle and she has changed the way that she ate and thought about food. She says –
"I used to pile up everything on my plate, but I eat smaller portions now and try to opt for healthier ones. I do not like to work out in the gym and prefer spending time with the kids."
Talking about her weight loss, the singer said that she has achieved the size 10 just by changing her eating habits. She has been following the yo-yo dieting for quite some time. The singer feels better now and states that in her industry, weight can pose a serious threat to the career and she has personally seen that happen to her.
Nevertheless, the main reason that led to the entertainer in getting serious about her weight loss was the inability to conceive and that has been a major motivation for her. She realized that being overweight was a hurdle to her pregnancy dreams and thus decided to do something to stay fit and break the fat. Over the last two years, Richards has lost almost six stones and feels that she has reached her desired level now.
She has tried almost every type of dieting technique and all it did was make her more obsessed with food and there came a time when she became addicted to eating. Dieting is temporary and the effects do not last too long, she feels. Richard reveals that she has just changed a few things in her life and opted for a healthy veggie diet to do away with the excessive pounds.
According to her, Surrey has some great farms and she prefers eating healthy and inculcating the same habit in her children too. Richard now eats what she likes but by opting for healthier meals. So, now we guess going vegan is the reason that the singer has finally achieved a size that suits her.
For all those looking to get in shape naturally and also for those who hate hitting the gym, following a vegan diet can yield miraculous results.