We all think that celebs have an easy life. They can do whatever they want and they have uncountable tools that help them to lose weight. Though it's true in most cases, it's not true every time. We are talking about the weight issues of Claire Richards, the former Steps singer. She has been through many weight loss journeys and yo-yo diets. These weight loss journeys have taught her many lessons in life and finally, she has lost six stone by adopting a better and healthier lifestyle. How she plans to stay fit from now on and how she expects to keep the weight off her body this time when she lost and gained between four and six stone for six times; let's find out.
The Latest Attempt
Mirror reports that the diva is now her healthiest ever. She has lost about six stone in the last two years. This time, her diet began in 2013 when she decided to have a third baby with her husband Reece Hill.
The Biggest Side Effect of Weight Loss
One of the biggest side effects of the weight loss suffered by the songwriter was that when she wanted to conceive, the doctor told her that her size might be a problem. She was about 16 stone at that time. She followed a weight loss expedition and became 9.5 stone the same year. When the problem was still not resolved, Claire was told that she might have damaged her hormone levels by yo-yo dieting and may never become a mother naturally again.
The Lucky One
The dancer admits that she is lucky to have a family that supported her during the tough times. She is eternally thankful for their support and has stopped to curse herself over the loss of her ability to conceive naturally.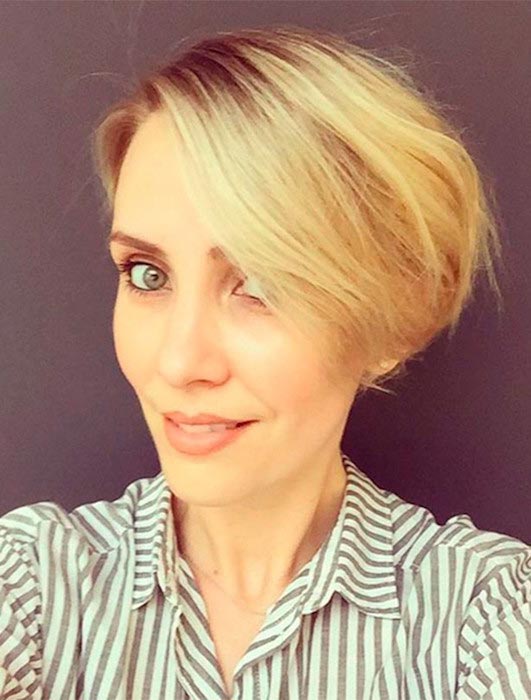 Reasons behind the Weight Gain and Weight Loss
There were many factors that played a key role in making the Celebrity Big Brother (2001-Present) participant gain so much weight and then lose it many times. One of the reasons for her weight loss was that she was obsessed with food while working as a member of Steps. Claire admits that she had an eating disorder, so she ate very less and worked out like a mad woman. Being a size 8, the stunner wanted to look thinner. When the band split, she started to add on pounds and in 2007, she was a size 20. Emotional eating seems to be another problem here, don't you think?
Earlier Weight Loss
Next year, Richards began a crash diet because she wanted to look thin for her wedding. She even launched a 5 Step Fat Attack Workout DVD. She became a size 10 in nine months by eating specially delivered diet meals and training 5 times a week.
The Awful Feeling
Unfortunately, the celebrity put on the weight quickly after the wedding. She was size 18 when her daughter was born. She lost the weight again and then gained it back again. She calls the entire thing to be an awful experience.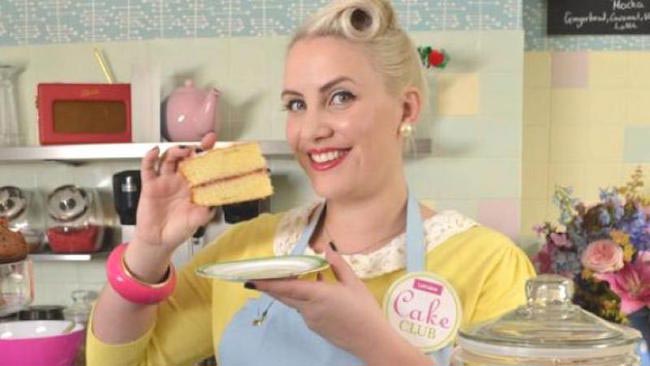 Diet Secrets
The diet secrets of the mother of two are very simple. She eats just 1,000 calories every day. Her meals usually consist of small fruit portions and small portions of yogurt. She also includes a salad with mozzarella and tomato in her diet. Claire also has fresh vegetables and chicken regularly.
Diet Indulgence
The London-born indulges in having a mini Magnum when she attends her son's school's ice cream Fridays. She occasionally has some wine, mostly at the end of a hectic day.
Breaking the Cycle
The Popstar to Operastar (2010-2011) contestant thinks that she has broken the weight loss and weight gain circle this time around. She says that the biggest weakness of her previous weight loss efforts was her liking for large portion sizes. She used to eat a lot when compared to how she eats now.
No Deprivation
The Loose Women (1999-Present) panelist also doesn't believe in depriving herself of anything. She believes that when she cut things out altogether, she reverts back to eating the wrong way.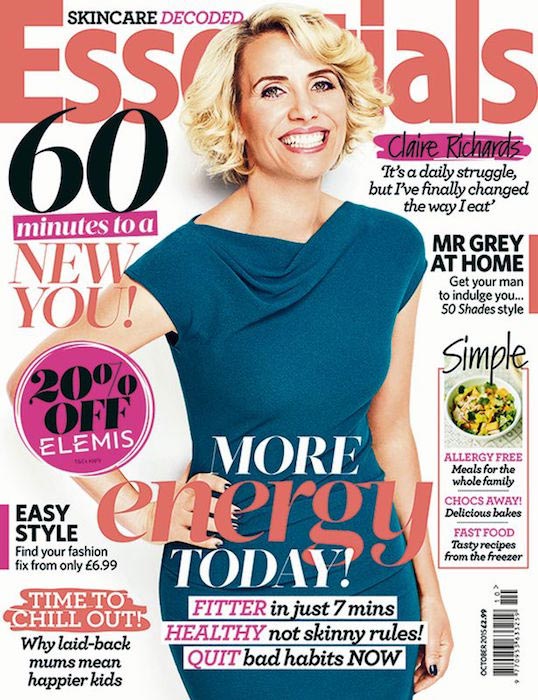 Workout Routine
The lovely lady does not like to work out in a gym. When she has an option of working out or spending time with her kids, she chooses the latter option. The only exercise she is fond of is walking. She does plenty of it on a daily basis, especially when she is with her kids. (Well, which mom doesn't)
She thinks walking is a great idea because she doesn't want to struggle to run around after her kids. Claire doesn't want to be huge again because when she was inactive and gained a lot, walking down the stairs was an agony for her as her ankles hurt a lot.
We really hope that you don't have to suffer this way again and your weight loss remains successful this time around. Good Luck!!
To know more about Claire, you can check her official website or follow her on Facebook and Twitter.